Scarlett Johansson Nude Photo Scandal
Scarlett Johansson May Be the Latest Victim of Nude Photo Hacking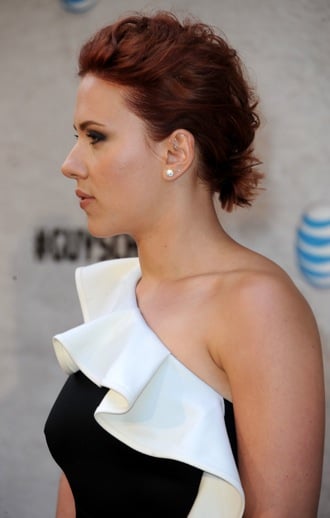 Last March, reports broke that a group of hackers had targeted computers and phones belonging to high-profile women, hoping to find nude photos. The list included around 50 celebrities, including Busy Philipps, Miley Cyrus, Ali Larter, and Vanessa Hudgens, who reportedly met with the FBI about it. Now, nude photos claimed to be of Scarlett Johansson have hit the web.
In this day and age it seems like no digital information is safe — sex tapes leak and there's a nude photo scandal every month or so. In fact, naked-picture starlet scandals go back decades; Marilyn Monroe had her own in 1952. It could be easy to blame celebrities for taking the risk of snapping shots of themselves naked when they know there's a public demand to see them, but this hacker scandal is something different. If true, it means someone has invaded the personal computers or devices of these women. It's not a scorned lover passing around a sext you chose to send, but a targeted attack on these women's privacy.
Not surprisingly, Scarlett Johansson has reportedly gotten the FBI involved, believing this to be a criminal act. Whether or not the photos are real, do you think federal law enforcement should help keep famous women safe from this type of violation?