Schools Giving Students the Morning After Pill
Sexually Active Girls Could Have Better Access to IUDs and Plan B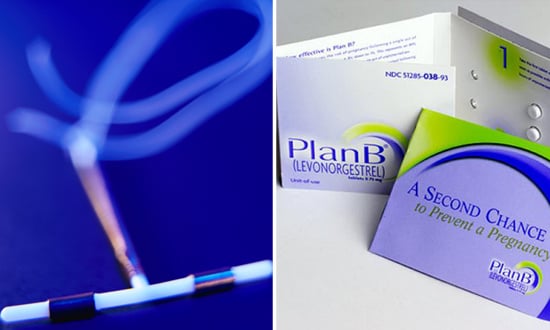 The American College of Obstetrics and Gynecology (ACOG) and the New York City Department of Education have something in common. Both groups believe teen girls should have increased access to effective contraception. Last week, the ACOG released a paper that recommended IUDs as first-line birth control for teen girls. It noted that 80 percent of teen pregnancy is unintended, and that teens are likely to use the pill or condoms incorrectly.
Similar thinking apparently motivated the New York City Department of Education to offer the morning-after pill, aka Plan B, to students at 13 schools. The pilot program includes schools with little access to nearby health services and those where students have a higher risk of pregnancy. Each year, 7,000 girls under 17 get pregnant in NYC, and 64 percent of those pregnancies are aborted. The program allows school nurse offices to dispense emergency contraception to students as young as 14 without parental consent. Parents were given the chance to opt out their children from various services upfront, including the morning-after pill, the birth control pill, condoms, or pregnancy tests, yet only one to two percent of parents have done so thus far. Officials argue that requiring specific parental consent would make the service pointless.
Both IUDs and the morning-after pill address only one negative consequence of unprotected sex: unplanned pregnancy. American teens must still consider STDs. But if more schools and doctors start helping sexually active girls be proactive against pregnancy, it could help empower the girls to also act responsibly when it comes to protecting against sexually transmitted infections. Do you support giving teens access to longer-acting contraception, like IUDs, and emergency methods like the morning-after pill?