Seniors Sexting
5 Signs Your Mom Is Sexting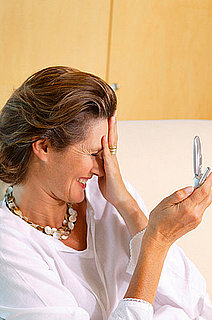 It's traumatizing enough to know the 50-plus set has taken to the sext, and then you remember your parents. Your dear, 50-something-year-old mom and dad who can't even upload pictures to their Facebook accounts — or whatever their tech limit is.
Maybe it's just the savviest — and sassiest — seniors sexting away, but what happens when they get, oh, confused? Who are they going to ask? Here are five signs you have a sexting mom or dad!
She asks "How do I set my phone to vibrate?"
She starts turning whole sentences into acronyms, like DYGTTD? (Did you go to the dentist?)
She asks how to text a photo.
She texts you popular sexting acronyms like K4Y (kiss for you) or NALOPKT or (not a lot of people know that!)
She unwittingly asks what acronyms like ASL (Age/Sex/Location) mean.
Do you fear you have a parent gone wild?