Settling vs. Compromising: They're Not the Same
Settling vs. Compromising: They're Not the Same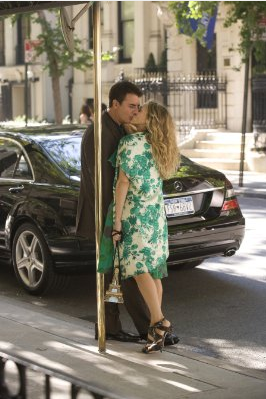 Picky. Standards. The right one. Whatever you call it, they are all arguments women use to defend their single status. But after Lori Gottlieb blamed feminism for women's inability to find love in her new book Marry Him: The Case For Settling For Mr. Good Enough, writer Julie Baird says enough. Feminism is not responsible for women who are unhappy with the state of their love lives; they are.
Maybe we could start by not confusing "settling" with "compromising." Doing so has created this idea that we are caving in, accepting a less-than-perfect match when we're really just accepting that another person is human. And anyone interested in making a relationship last will have to do that at some point. Being rational does not have to mean passionless.
"Feminists," Baird writes in "The Case Against Settling" in Newsweek, "told us to be wary of fairy tales, and not to spend our lives waiting for them to come true. It doesn't mean you have to 'settle,' or give up on love. Some things are still worth dreaming about."