Sex Act Performed in Class at Northwestern University
Sex-Ed Goes Live at Northwestern University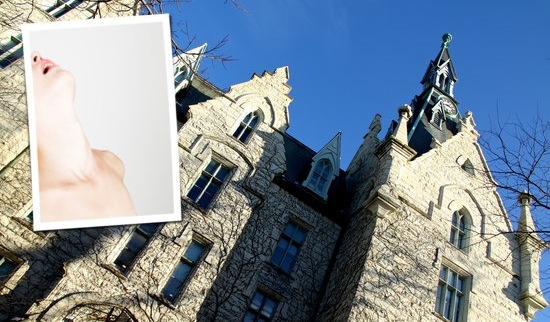 A professor at Northwestern University went the extra mile to help his human sexuality students learn about a crucial, yet sometimes under-appreciated topic: the female orgasm. He invited a local kinky tour guide to address the class and perform a demonstration. The male tour guide and his female companion undressed, got on stage in the auditorium, and then the man proceeded to penetrate the woman with a sex toy in front of the 100 students. The tour guide's assessment: "It was a fun and educational experience," and students "seemed to be incredibly pleased" as they got closer and closer.
A university spokesman gave his surprising support of the event, saying, "Northwestern University faculty members engage in teaching and research on a wide variety of topics, some of them controversial and at the leading edge of their respective disciplines. The university supports the efforts of its faculty to further the advancement of knowledge." But the president brought things back down to Earth, saying he was troubled and disappointed.
Attendance was voluntary and five or six warnings were given. Plus the couple enjoy having sex with an audience. It all sounds consensual to me, but definitely not appropriate nor especially educational. What do you make of it?