Is Sex After Marriage Doomed?
Is Your Sex Life Doomed After Marriage?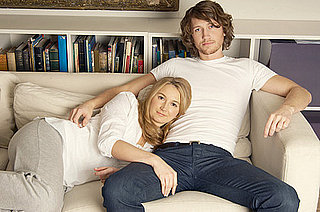 Every week New York magazine puts out a week-long sex diary of an anonymous person, and this week it's a 35-year-old married man with one child and another on the way. I've read many of these diaries — half the time they are so outlandish I think they're fake — but this must be the most honest entry yet. It's so depressing!
He summed-up his sex life for a week like this: "Two acts of masturbation; One fight with wife that results in night on the couch; One erotic neck-rub from wife; Numerous ponderings about massage parlors." But that's nothing compared to loneliness and isolation his detailed entry evokes. Does the expectation marital togetherness make any loneliness encountered feel worse?
Of course, kids contribute to a sexless love life, but he seems happily married yet sexually dissatisfied. Do you ever worry that good sex can't last forever even if the marriage does?