Sex and the City 2 in Real Life
Single in the City After 40 — and Having Great Sex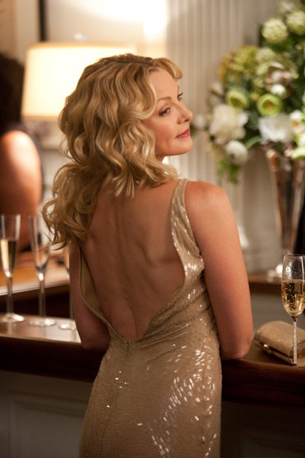 Ever since the Sex and the City 2 trailer hit the web, I've heard wisecracks (even made some) about how old the "girls" are getting. But as SATC's original fans age, is it really such a bad thing to see everyone grow up?
I, for one, like that the filmmakers are letting the foursome age, finding humor in hot flashes and sex slumps. And while Samantha Jones is larger than life, her life may not be far from reality. When the show debuted 12 years ago, single women in New York couldn't avoid being compared to Carrie and the gang, and now those same women are balancing love, work, and kids in their 40s and 50s. The New York Post focuses on four real-life equivalents of the SATC characters and finds the fiction isn't that far-fetched.
The "Samantha" is a grandmother of a 2-year-old who recently got asked out by a 19-year-old. One fashionista and writer, aka Carrie, has been in an off-and-on relationship for 10 years. Sue, a 54-year-old divorced mother of two teenagers, talks about how she used to ride the train to work each day with her own fabulous foursome.
Lest you pity any of these real women for their single status, consider these statistics below.. According to a recent AARP story, single people over the age of 45 are more sexually satisfied than their married counterparts. Within the over-45 demographic, 48 percent of daters say they have sex at least once a week, while just 36 percent of married couples can claim the same.
Let's not forget, SATC was never a show about single 20-somethings. The franchise has always focused on the challenges at age 30 and beyond — of being in love, managing a career and family, and still having a lot of fun with your closest female friends. Is that really so wrong?
Photos courtesy of Warner Bros.