Sex and the City's Samantha Jones Helps Parents Talk About Sex
Samantha Jones Brings Father and Daughter Together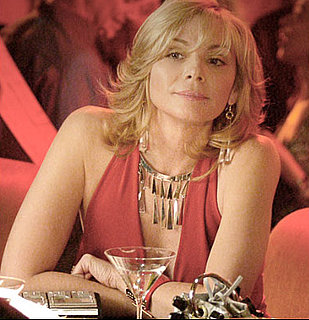 Kim Cattrall told the Daily Express that her Sex and the City character Samantha has helped parents and kids open up about sex. One dad even came up to her and thanked her.
"He said, 'You know, you really made it possible for me to talk to my 18-year-old daughter about sex.' That was lovely to hear, because it's a big step for a young girl's dad to be able to say to her, 'You know that episode of Sex and the City . . . that could happen to you, you know.''"
I'm all for anything that breaks down sexual taboos, but what does the hyperactive sex life of a 50-year-old woman have in common with teenagers'? Guess you can meet a guy with the "funkiest tasting spunk" at any age!
If SATC is serious about expanding its franchise, might I suggest Samantha Jones sex-ed videos?