Sex at Olympic Village
5 Things You Didn't Know About Sex at the Olympic Village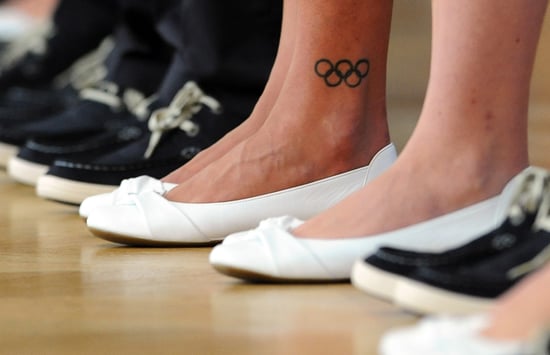 What do Big Macs and condoms have in common? They're both available in spades at the Olympic Village, along with thousands of athletes at the top of their games. Mixed in with human-interest stories of dramatic stuggles and triumphs, you may have heard tales of Olympians gone wild. It's true, to a degree. Every four years, some athletes do hook up with each other when they stay at the athlete headquarters. Of course, not everyone gets in on the fun. Some competitors opt for quiet hotels away from the party scene, rather than the raucous village; and then there's at least one outspoken virgin athlete (see US track and field star Lolo Jones). Before the opening ceremonies kick off later this month, here are five things you might not know about sex and the Olympics.
There's an unofficial condom sponsor. At this year's London games, British-owned Durex will be providing the tens of thousands of free condoms at the Olympic Village. But don't expect the brand to advertise that connection, like Coca-Cola or McDonald's would. Durex didn't put down $1.6 billion to become an official sponsor, so it can't.
The condoms are branded. During the 2008 Beijing Olympics, Olympians were given condoms covered with the games' motto: "Faster, Higher, Stronger." Very fitting. Sport-specific condoms — for, say, curling — have also appeared.
There are "days of glory." An anonymous female Olympian told the New York Post that the days following competition are dubbed Days of Glory. Once athletes are finished with their sports, some take part in partying and hooking up.
McDonald's makes breakfast the morning after. According to the Post's source, after a night of drinking and sleeping together, Olympians hit up McDonald's at 4:30 a.m. for breakfast.
Condoms run out — but not for the reason you think they do. Apparently 70,000 condoms weren't enough to hold over Olympians at the 2000 games in Sydney. But that's not because the athletes were having marathon sex sessions. Todd Lodwick, a former American Nordic combined gold-medalist skier, says, "It's a tradition — taking so many that they have to replace them." They also make great souvenirs.
If you're curious to know more, then go the distance and pick up the book The Secret Olympian, written by an anonymous male member of Great Britain's 2004 team.