Sex at the Olympics
Olympic Libido Demands 100,000 Condoms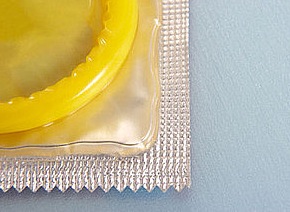 In the innocence of my youth I guess I never imagined that my heroes at the games were, well, for lack of a better word, shacking up (so much). Now, I can't imagine that I never put it all together — I mean, putting thousands of Olympic athletes with some of the most toned, attractive bodies on Earth all in the same complex for just a couple of weeks means people are bound to start hooking up.
Even if I never realized till now the full extent to which sex goes on at the games, it seems Olympic officials were always in the know — and a mass distribution of free condoms for athletes at the Olympic games has been standard practice since the '92 Summer Olympics in Barcelona. In fact, for some the Olympic games are "as much about sex as [they are] about sport."
So, I suppose now that we're all on the same page, it shouldn't come as any real surprise that at this year's Winter Olympics, over 100,000 condoms were sent for the 6,500 athletes in Vancouver — that's about 15 condoms a person — a record in condom distribution, at least for the Winter games, with 8,500 additional "emergency" condoms brought in as supplies ran scarce.
While health officials claim the condoms are provided to help raise awareness for HIV and sexually transmitted diseases for a global audience, there's no denying the first-hand account of Olympic athletes who claim the games can be an all out "sex fest." There is in fact so much sex in the Olympic Village that former Olympic athlete, Matthew Syed, sums up the Olympic officials' attitude on the matter with this: "Organisers have realised that such prohibitions [against sexual activity] are about as useful as banning breathing and have, instead, handed out thousands of free condoms to the athletes."
Get the rest of the story after the jump.
If this is the case, and a lengthy history of rampant sexual activity at the Games indicates a somewhat tolerant, if not totally complacent attitude toward Olympic sex, then why the hypocritical behavior? Scotty Lago, a bronze-medal winning snow boarder, who enjoyed a little innocent, albeit flirtatious, fun with a female fan who bit his medal, left the games after his conduct "proved too much for Vancouver." I get that his sexy stunt was done publicly and photographed, but at this point, the cat's out of the bag — even what the Olympic athletes do behind closed doors isn't really a secret. We may not have photos of it, but with 100,000 condoms needed in the Village, I think we know what they're up to.