Sex Positions For Winter
4 Sex Positions to Try When You're Snowed In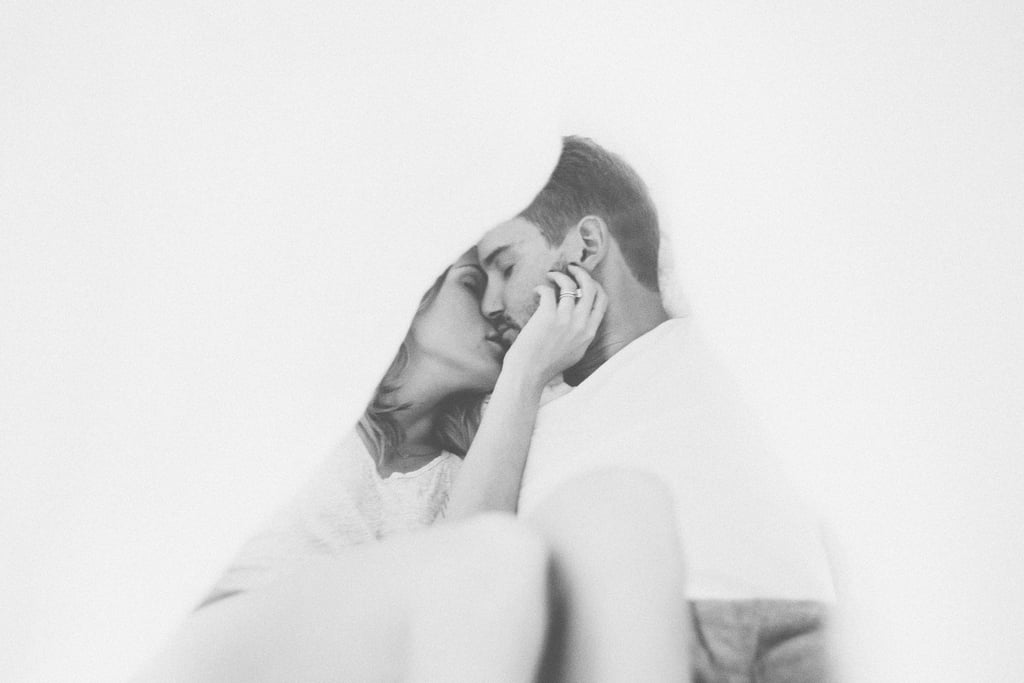 If you've been snowed in with your significant other, chances are, you've been able to think of a few ways to keep yourself, um, occupied. One of the perks of being in a relationship is the ability to explore new positions, techniques, and ways to up the pleasure ante with someone familiar. Why? Simply put, people have more sex in the Winter.
"People tend to have more sex in the Winter due to hibernation, boredom, and opportunity. Sex is an activity, and when you are inside laying around under a blanket watching TV (which may stimulate sexual desire depending on what you are watching) or heading to bed earlier, it provides more opportunity to engage with your partner," said psychotherapist Kelley Kitley. "Snuggling seems to be more appealing in the Winter vs. the Summer months due to temperature. People also tend to drink more in the Winter months, which allows for less inhibitions and more willingness for sex."
But while you may have some go-to favorite sex positions that meet both of your needs, if you really want to get connected — and stay warm! — during the Winter, experts recommend these snowy-weather-approved sex positions:
Under-the-Covers Spooning Sex
Instead of grumbling when your alarm clicks on in the early morning hours, get yourself — and your partner — even warmer before crawling out of bed. Dawn Michael, MA, PhD, ACS, CSC, author of My Husband Won't Have Sex With Me, says keeping both of you completely covered in the wintertime will help get you in the mood. While she recommends missionary, spooning is also a great option if you'd like even less work on your part and if from-behind movement usually gets you off. A good reason to keep the covers on is to keep you warm because having cold feet can actually prevent you from orgasming, says Dr. Jessica O'Reilly, PhD, host of Playboy TV's Swing and author of The New Sex Bible: The New Guide to Sexual Love. O'Reilly says women are 30 percent more likely to have cold feet, so keep your socks and covers on to have optimal success!
Sex in the Bath or Shower
If getting completely naked in your bathroom — which is often the coldest room of your home during the Winter — seems like a big no-no, consider this: you're bound to be warm once the water is running and you're moving together. It's also a top-rated sex position by many experts. If you're still having a hard time talking your freezing limbs into it, set the scene. Turn on the hot water and close the door, letting the steam build for three minutes before you're ready for action. Kitley recommends sex in the shower or while taking a bath because you start ready and exposed, so you don't have to peel off all of the layers you often wear in the Winter months.
The Bear Position
In this Winter-recommended sex position, you lay in the fetal position with your bottom up and your partner gets on top and wraps himself around you — like a bear. Michael says this will build intimacy because you'll feel warm, protected, and comforted by the weight and security the position brings you. For your partner, they won't have to worry about being cold because they'll love the view so much, it'll heat them up instantly.
Easy-Access Sex
If you don't want to unrobe to make actual sex possible, Kitley suggests wearing baggy sweatpants (no prob, right?) that you don't have to pull down very far to allow access for your SO. While you're on commercial break, climb on top of him or her and wrap your throw blanket around your waist and go for it. She says quickies are ideal for the wintertime because you're both in the mood but want to make it comfortable and easy. This one is a winner — and we bet you'll orgasm before your show comes back on.