Sex by Surprise Not a Swedish Law
Sex by Surprise Not Illegal, but a Bad Translation of Swedish Slang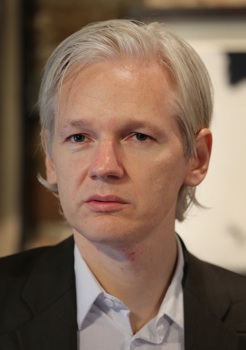 Last week we were surprised there was a Swedish law against a man refusing to wear a condom after a woman asks him to, dubbed "sex by surprise." Reports swirled, saying WikiLeaks founder Julian Assange was not wanted for rape in Sweden, but just a count, or two, of surprise sex that was nothing more than a fineable offense.
Today we learn that the sex-by-surprise story was spun by Assange's lawyer, Mark Stephens, who told an AOL reporter that was all he was accused of. "Whatever 'sex by surprise' is," Stephens said, "it's only a offense in Sweden — not in the UK or the US or even Ibiza."
But then how could he be held without bail, since no charges against his WikiLeaks shenanigans have been filed? Well, it turns out "sex by surprise" is nowhere to be found in Swedish law. It's really a bad translation of överraskningssex, Swedish slang for rape, which has positive connotations and is used to discuss the form of assault jokingly.
So what is Assange accused of? Find out below.
The Guardian reports one woman, Miss A., says Assange "forcefully" held her down with his body weight, and later "sexually molested" her by having sex without using a condom, which was against her "expressed wishes." In the third claim, Miss A. says he "deliberately molested" her. Another woman, Miss W., filed the fourth claim, which says he "improperly exploited" the fact she was asleep to have sex without a condom.
Well that clears up sex by surprise, but not mystery man Julian Assange.