Sexomnia Sleep Disorder
Word du Jour: Sexomnia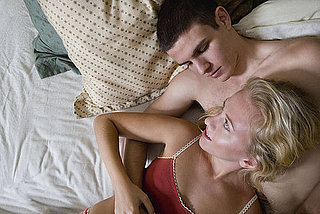 A new sleep disorder was proposed today at the annual meeting of the Associated Professional Sleep Societies — sexomnia. It may sound like sex-induced insomnia, but it's actually sex initiated while sleeping, like the weird, Ambien-induced eating binges or sleepwalking.
Fortunately, there are no reports (yet) of people walking out the door and looking for sex. Among 832 people surveyed at a sleep disorder clinic, so not the general population, 7.6 percent had sexomnia or "sleep sex" with partners already in their beds. More often men than women, sexomniacs don't remember having sex, and their partners often don't realize they're asleep.
It affects people the same way other sleep disorders do, with fatigue and moodiness being the most common complaints. Too bad sleep sex doesn't have the same effect as awake sex — maybe some people would get some sleep.