Sexting Facts
4 Things You Might Not Know About Sexting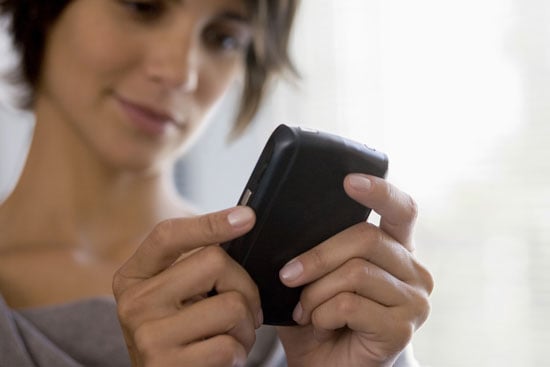 The wondrous world of sexting may have gained some serious exposure with the Anthony Weiner scandal, but we have the dirt on some facts and research that shift your preconceived notions about who is sexting and what is being sent. For the four things you may not know, read on.
Virtual foreplay is alive and well. Despite the media coverage, sexting is not a rare occurrence, and it's not just for teenagers or celebrities. Lots of people are able to effectively communicate their desires via text or email.
Women do it more than men. In a survey of married and single people looking for a relationship online, "researchers found that two-thirds of women reported sending sexually explicit texts or photos of themselves . . . while only half of the men did."
For men, it's all about the pictures. There may be a reason that women are the ones sending those racy photos. Research indicates that men may be more receptive to close-up body shots than women are.
People in committed relationships do it too! It's a totally healthy way to connect with your partner. While some women may not be as explicit in person, some find it's easier to be confident and comfortable conveying what they want through a text, rather than in person.
What are your thoughts on sexting? Is it silly or sensual? Comment below!