Sexual Anorexia
Don't Buy Sex Addiction? What About Sexual Anorexia?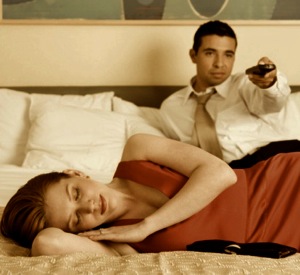 This week our own sex expert Dr. Glickman provided advice for a reader who has a low sex drive. It seems TV's Dr. Drew wanted to weigh in too. Writing in the New York Times, Dr. Drew says "sexual anorexia" — when a person has little or no sex — should be treated with as much rigor as sexual addiction. He labels it an intimacy disorder and explains: "Interestingly, the anorexia commonly kicks in when a patient gets involved with someone who might be genuinely available for true intimate connection."
Since, as Dr. Glickman explains in our column, so many factors can negatively impact arousal (including, prescription medication, medical issues, sexual abuse, or a simple lack of self-exploration) it seems problematic to call anyone who is not having regular sex a "sexual anorexic." And it strikes me as potentially irresponsible to use the term "anorexia" loosely in this manner, since it's already a serious, life-threatening condition. It's not as if someone will die from refraining from sex, while the same is not true for those who deny themselves food.
Still, while our sex drives and sex lives can go up and down, there is a difference between choosing not to have sex, and having a fear of intimacy. If we're going to treat sex addiction, those unsatisfied with their low sex drive should get help too. Let's just hope the term "sexual anorexia" doesn't catch on.