For millennials, sex education in school felt like a tame Disney movie. We are the generation that learned about sexuality from R-rated flicks, MTV, and the world wide web. Growing up, we all watched movies that mortified our parents, voted for raunchy videos on TRL, found seminude magazines featuring our heartthrobs on Google, and dropped our jaws as pop stars stripped on national TV. Hollywood blew our formative minds, and as a result, nothing comes close to shocking us. (FYI, we laugh at your onstage antics, Miley). To celebrate all the ways mass media made our life imitate art, let's take an NSFW trip down memory lane with the hypersexual — and, in retrospect, often embarrassing — moments that defined our era.
You Were Captured by Leo and Kate's Passion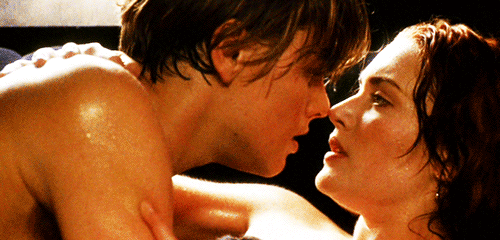 Let's just admit it: when Titanic was released in 1997, we were more interested in the action than the history.
At the Same Time, Some of Us Were a Little Confused

Does passion kill?
Backstreet Boys' Seductive Gestures Mesmerized You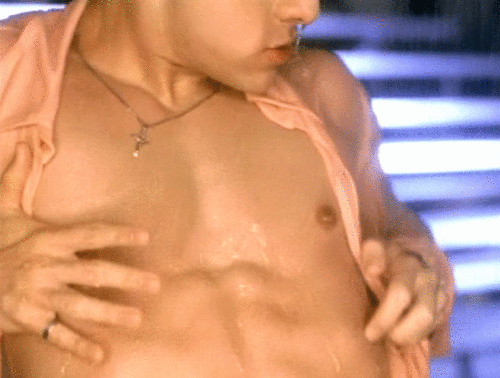 Looking back at 1996, it's clear the "Quit Playing Games With My Heart" video had nothing to do with heartbreak.
Source: Sony Music [1]
Samantha Taught Us About Size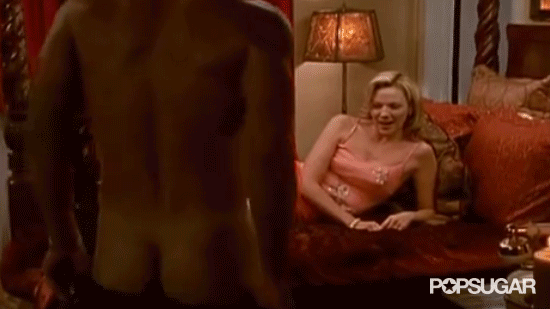 You may have spent Sunday nights from 1998 to 2004 trying to find a way to watch HBO without your parents noticing.
And Positions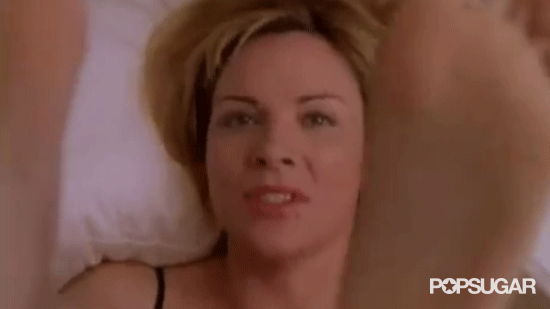 I mean, we learned a lot from Sex and the City.
Matthew McConaughey and Kate Hudson Showed You How to Kiss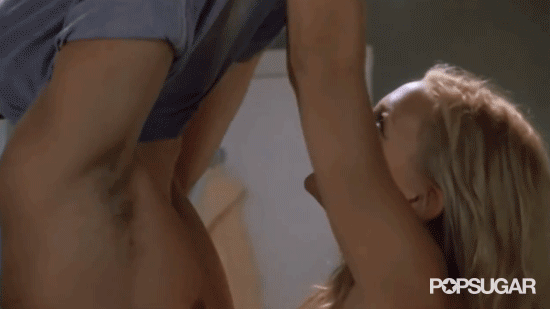 How did this moment from How to Lose a Guy in 10 Days not even get nominated for best kiss at the MTV Movie Awards in 2003?! Blasphemy.
You Gave the Rewind Button a Workout During Varsity Blues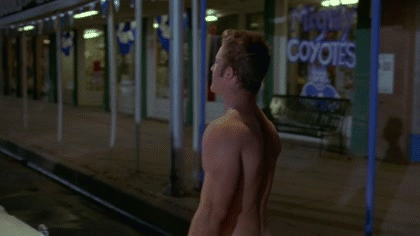 "OMG, look at his butt!" — You, circa 1999
Ali Larter Showed You a New Use For Whipped Cream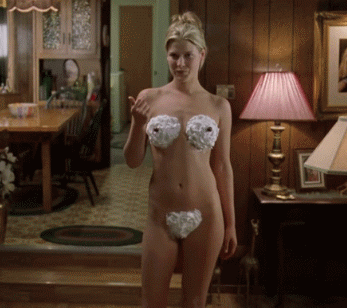 Except it wasn't this sexy for anyone who tried it.
You Considered Getting Naughty in the Laundry Room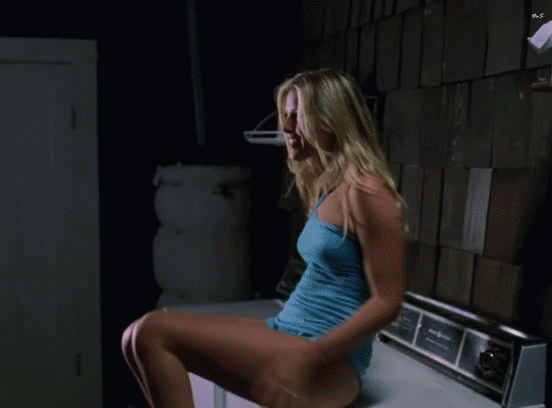 And you realized it was just really cold.
You Questioned Your Midriff Near the Turn of the Millennium, Thanks to Britney Spears
Remember the Y2K problem in 1999? Barely — we were thinking more about pushup bras.
Source: Rolling Stone [2]
Ryan Gosling Implanted a Wall Fantasy in Your Head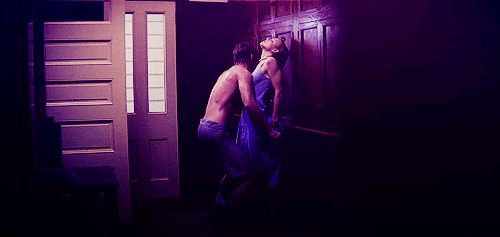 It's still there, even though The Notebook came out 10 years ago.
He Showed Guys How to Make the First Move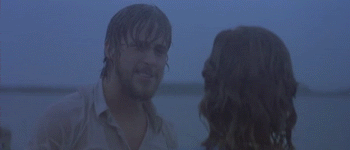 And be the sexiest man alive.
Reese Witherspoon Demonstrated Things Could Happen Anywhere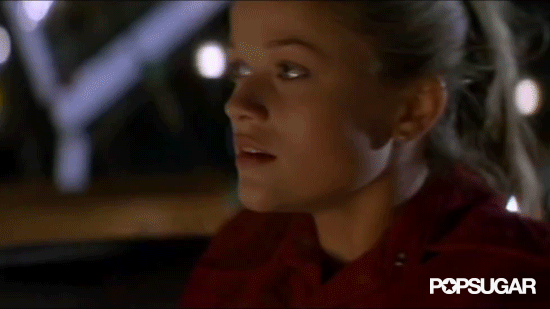 Fear really earned that R rating during the infamous roller-coaster scene back in '96.
Which Probably Happens Naturally Around Mark Wahlberg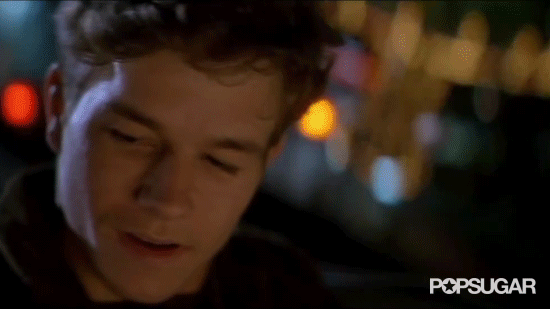 Having visions of Marky Mark in his Calvins . . .
You Learned to Appreciate the Male Physique When You Saw Usher's Abs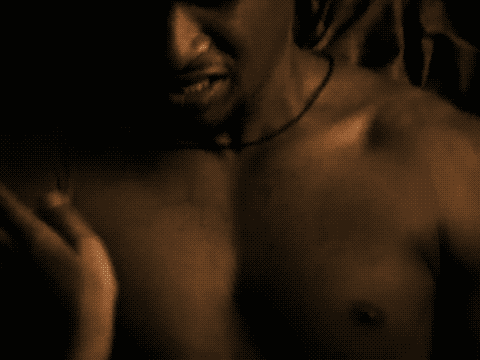 Back in 2011, the "U Don't Have to Call" video was as hot as it got.
Source: Sony Music [3]
And Justin Timberlake's Abs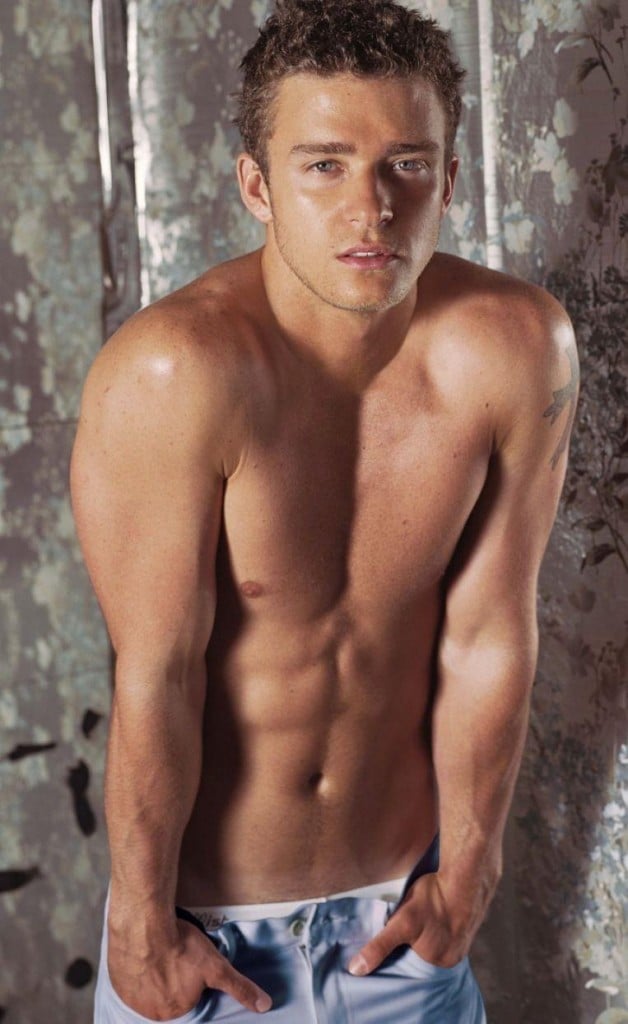 You had to buy his copy of Rolling Stone in 2003.
Source: Rolling Stone [4]
And Ashton Kutcher's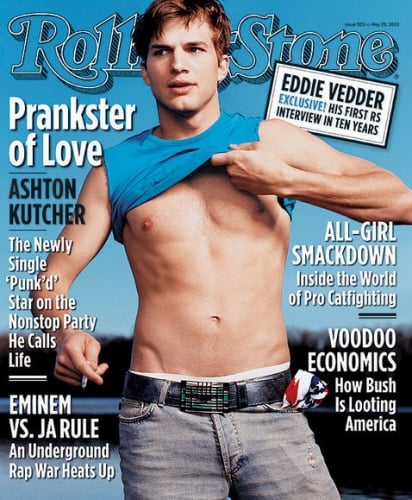 He was "newly single," which gave us hope in 2003.
Source: Rolling Stone [5]
You Understood the Sexual Power of a Car Wash When Jessica Simpson Did This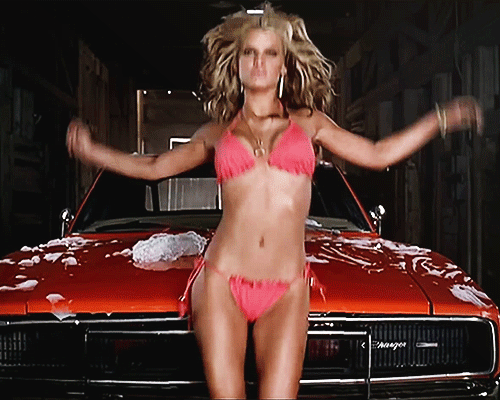 Let's also pay tribute to her glorious spray tan in 2005's The Dukes of Hazzard movie.
Brokeback Mountain Taught You Some Guys Like Guys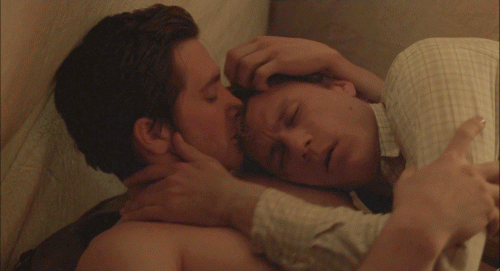 Who would have thought the dudes from Donnie Darko and 10 Things I Hate About You would get it on?
American Pie Showed You Just How Visual Guys Are
The hit came out in '99 but totally reminds us of the raunchy '80s genre.
And What Drives Them Crazy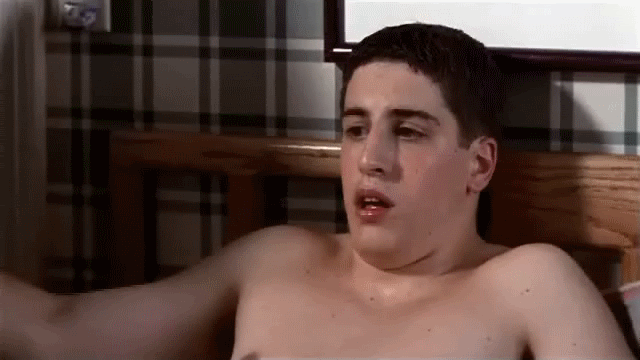 Hint: anything.
And How Desperate They Are . . . All the Time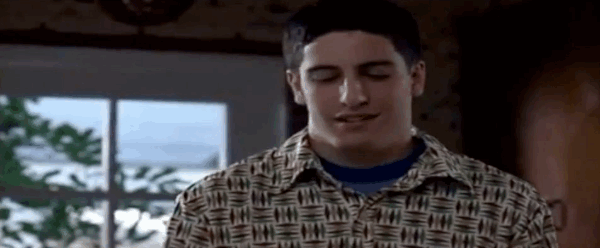 For a while there, eating pie gave you flashbacks.
Josh Hartnett Made You Squirm in the Theater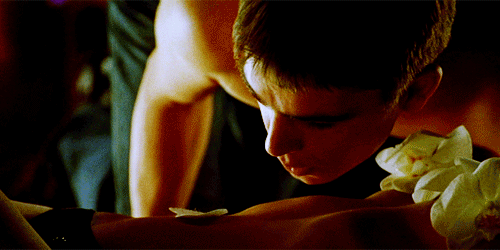 In '02, 40 Days and 40 Nights sounded like your fantasy vacation with Josh Hartnett [6].
You Practiced Your Strip With Britney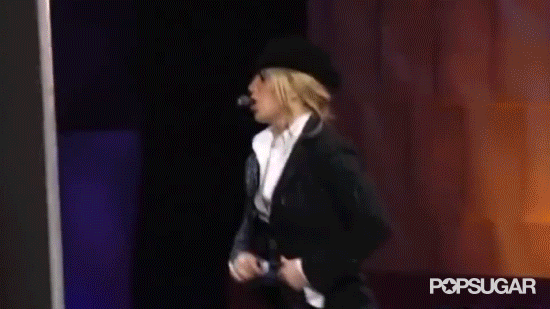 Britney set the bar for every VMAs performance after baring her bod in 2000.
Source: MTV [7]
Wild Things Introduced the Proper Pool Exit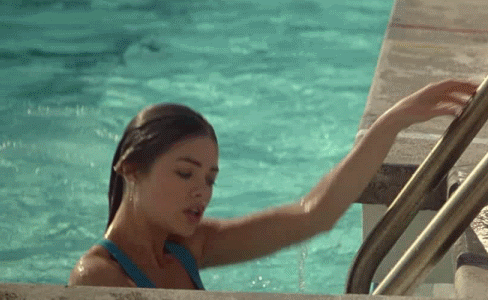 You may have used a couple variations at parties after 1998, and that's OK.
Christina Aguilera Pushed the Limits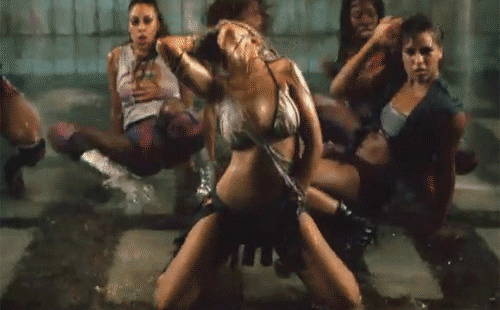 When the "Dirrty" video aired on TRL in 2002, you realized what a girl wants can change pretty fast in between albums.
Source: Sony Music [8]
Same With Brit, as Much as You Loved Her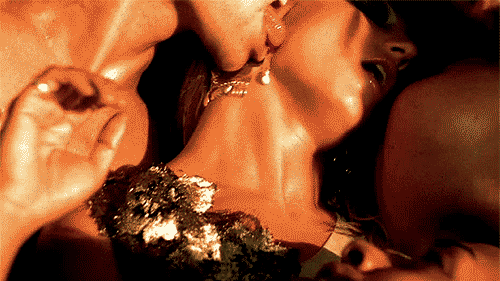 The dancers in "I'm a Slave 4 U" were so thirsty, they were licking our national treasure. That totally made sense in 2001.
Source: Rolling Stone [9]
Cruel Intentions Introduced Us to the Woman-on-Woman Kiss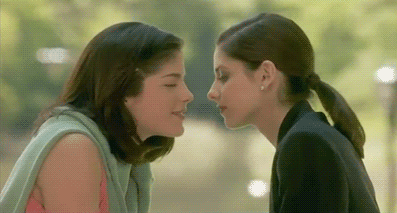 Cue the collective jaw drop of '99.
And Kick-Started Your Crush on Ryan Phillippe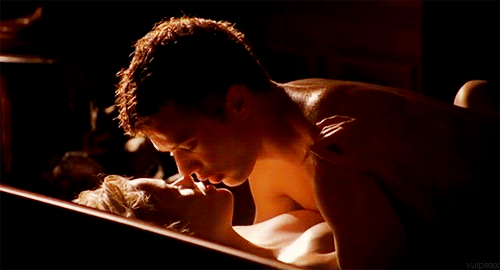 His lips were the bomb.
After-School Activities Meant Something Totally Different After Election in '99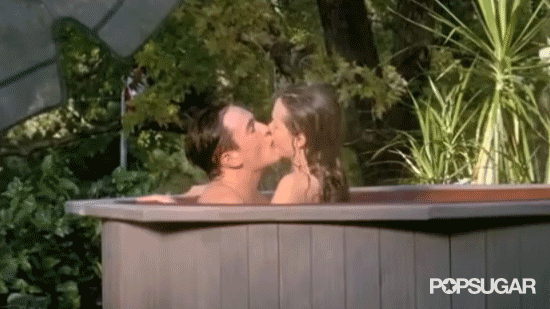 Julia Roberts Gave You a Lesson in Contraception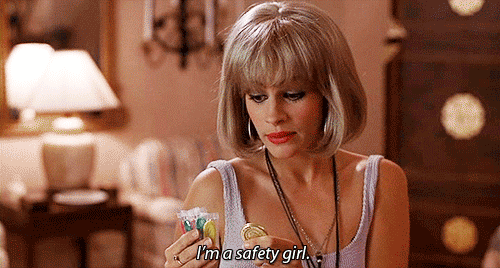 You couldn't get enough of the R-rated '90s flick Pretty Woman on cable.
And Sassy Foreplay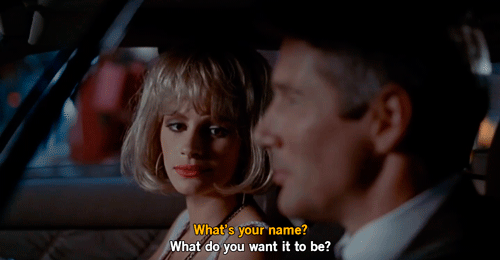 If it worked for Julia . . .
Britney and Madonna Gave Your Friends a Lesson in Getting Attention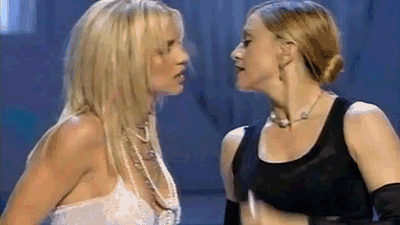 Thanks to this 2003 moment, girl-on-girl kissing became a go-to party move.
Source: MTV [10]