Sexy Costumes
Bring Some Halloween Fun Into the Bedroom!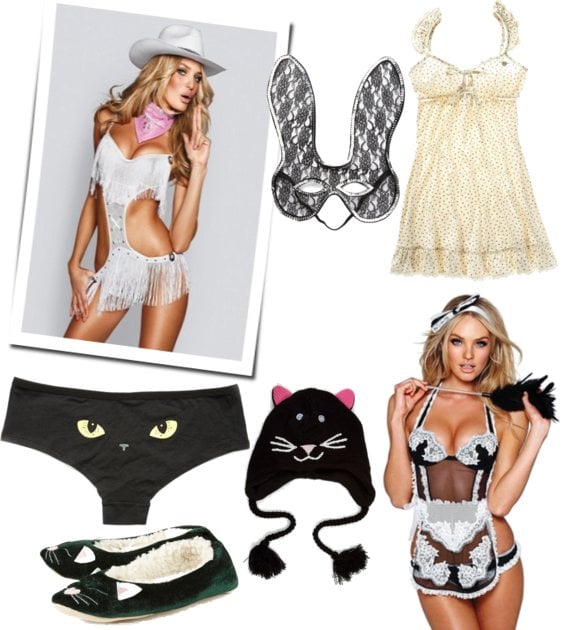 There's one place a sexy Halloween costume is always appropriate: the bedroom. If you want to use some Halloween spirit to spice things up at home, go with classic, surefire sexy over spooky or witty. In other words, don't be afraid to be a little cliché, while saving those clever pop culture costumes like Princess Beatrice or Clarissa Explains It All for your office party. For a convenient option, Victoria's Secret has you not-so covered with its sexy little cowgirl getup ($88), hat and bandana included, or its lingerie-version of a French maid ($88).
You could also put together your own head-to-toe sex kitten look with some black-cat boy shorts ($3), velvety-soft Topshop kitten slippers ($28), and a soft pair of ears and whiskers ($17) to keep you warm. Or hide your eyes and not much else by channeling a bunny; we know they're sexy. Pick up a lace bunny mask ($9) and a ruffly lacy nighty $(62). Shop the look above, and add your sexy costume ideas in the comments.