There have been a lot of risqué moments in MTV VMAs history, but last night there were a few performances that shall pass the sexy test of time. Bare asses, foam fingering, the smooth moves of a legend, and a squeal-worthy '90s boy band reunion come to mind. But what got you hot and bothered last night?
Miley Cyrus

's naughty performance with Robin Thicke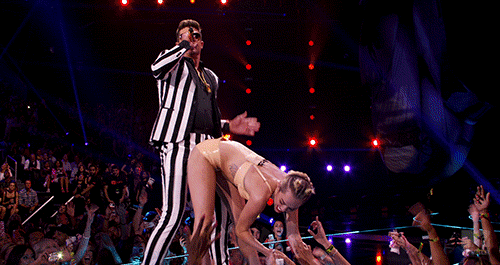 Justin Timberlake

's smooth dance moves
*NSYNC reuniting to perform "Bye Bye Bye"
Lady Gaga

baring her behind in a thong