Sexy Movies 2013
This Fall's Sexiest Films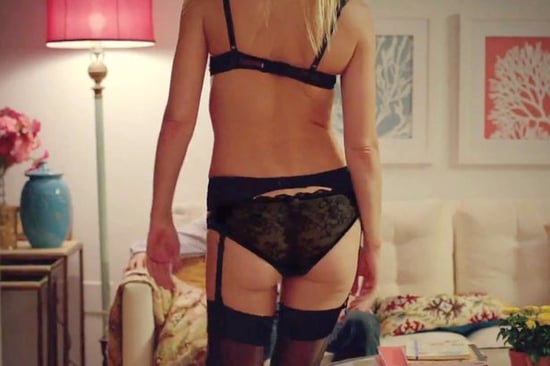 Sure, this season there are blockbusters and romantic comedies hitting theaters. But there are also a handful of films daring to take on some heavy sex themes. Porn, sex addiction, and strippers are some of the topics in these Fall movies. Whether you're looking for a raunchy comedy to watch with your girls or a flick on relationships for date night, see what's hot on the horizon now:
Don Jon
Out today
Joseph Gordon-Levitt is a porn addict who tries to keep his habit hidden from a new love (Scarlett Johansson) in Don Jon. But juggling all the priorities in his life begins to break down when he gets caught red-handed.
Click here for more sexy trailers.
Thanks For Sharing
In theaters
Mark Ruffalo plays a recovering sex addict in the dramedy Thanks For Sharing. Things get complicated when he tries to move past his addiction to start a relationship with Gwyneth Paltrow's character. It looks like a sweet but tough look at love and recovery.
Lovelace
In theaters
Amanda Seyfried stars as Deep Throat porn star Linda Lovelace in the '70s-set biopic Lovelace. While the flick shows Linda's glamorous rise to porn fame, it also shows the dark side of the industry and her relationship with her abusive husband and manager, Chuck Traynor.
Afternoon Delight
In theaters
In what looks like a pretty heartfelt film, Afternoon Delight is an indie comedy about a married woman in a sexless marriage who takes in a 19-year-old stripper and maybe-hooker to live with her and her husband. There are sure to be complications, tears, and love lessons learned along the way.