Sexy Underwear Puts Women in a Better Mood
Sexy Underwear Can Make Your Day, If You're Even Wearing Any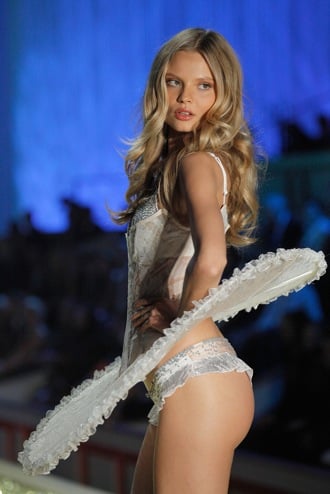 A recent survey set out to get into women's pants and found out that some of the time women won't be wearing anything under them. In addition to discovering that one in 10 women admits to leaving the house sans undies, the survey came up with these intimate findings:
On average, a woman owns 21 pairs of underwear.
27 percent of women say an ill-fitting or unattractive pair of underwear puts them in a bad mood.
27 percent of women simply toss their underwear in the drawer instead of folding them.
You can fold underwear? Anyway, while I think a wedgie will ruin any girl's day, I'm not so sure ugly lingerie puts me in a bad mood. What about you?
And if you'd like to add to your underwear collection, don't forget to enter our amazing holiday giveaway: we're giving one lucky reader $1,000 to Victoria's Secret!