Sexy vs. Smart Action Movie Heroines
Can a Strong Heroine Be Sexy?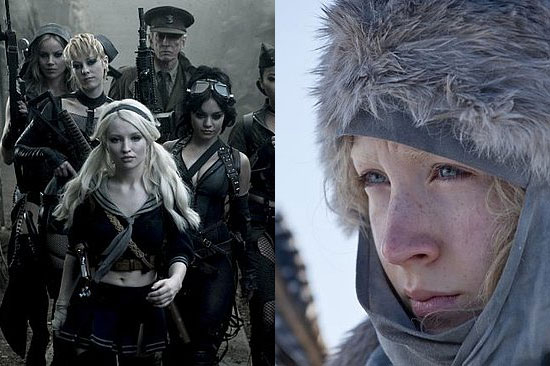 At a WonderCon panel over the weekend, Hanna director Joe Wright spoke on how the thriller's unlikely heroine is the antithesis of other sexed-up action heroines (alluding specifically to Sucker Punch).
"The place of young women in society, and the continued sexual objectification of women — I find that whole culture terrifying and kind of disgusting really . . . I probably shouldn't say this, but I look at posters for recent films with girls kicking ass; there's one out at the moment, in bikinis and crop tops, and this is supposedly female empowerment, and that's bullsh*t. Female empowerment is not about sex; that's the point of female empowerment. It's about brains. So I was very keen to look at those issues with this movie, and Hanna exists outside of that."
When it comes to kickass heroines, do you agree with Wright that female empowering characters shouldn't be sexy? Or do you think sexy and strong can coexist?