Shaming Reckless Drinkers Leads to Reckless Drinking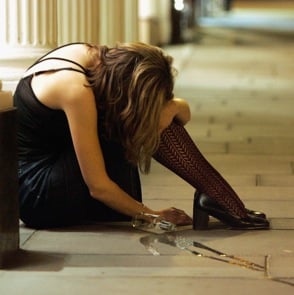 We've seen a lot of them: public service announcements meant to make us feel bad about drinking ourselves stupid. Remember the one that showed a drunk dude fighting, urinating in public, and hooking up with random women with the message: would you do this sober? Or the gross Belgian PSA that featured people throwing up in unfortunate situations thanks to alcohol? Well new research suggests the message that we should feel ashamed about binge drinking doesn't get through to the viewer. Maybe we're too drunk to listen?
Not exactly. A study from Northwestern University and Indiana University found that these ads trigger existing feelings of guilt and shame and make excessive drinkers defensive. Drinkers tune out the PSA and in fact the shame-inducing message might lead to more binge drinking.
If someone tries to make you feel guilty about a bad habit — be it fast food, smoking, casual sex, or drinking — does it make you defensive or do you consider changing your behavior?