She's Got Game: Women Become Pickup Artists
She's Got Game: Women Become Pickup Artists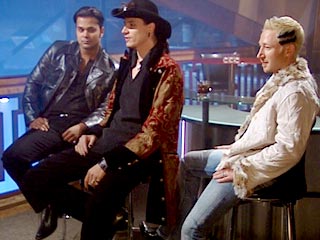 I'm embarrassed to admit that I read The Game: Penetrating the Secret Society of Pickup Artists, written by a grown man who calls himself Styles. But I am proud to say that I did walk away with new vocabulary, including: "peacocking" (dressing for attention) and "neg" (a light insult wrapped in the package of a compliment). Something else I discovered? I would never pay thousands of dollars to learn how to become a pickup artist, and I would hopefully never date one.
But the sketchy nature of pickup educators, whose students are typically male, isn't stopping some women from getting in the business of teaching other women how to pick up men. In London, flirting coach Sue Ostler instructs women to use groundbreaking tricks like smiling and eye contact to help seduce men at bars. Sue says that female pickup artists differ from their male counterparts. In other words, she explains, women have standards:

"They home (sic) in on anyone without a male by their side and come up with cringeworthy lines. We won't do that. We are focusing on our personalities and developing a sense of warmth and likability."
Are you surprised women seek professional advice on how to pick up a mate?