Should the Government Be Advertising Marriage?
At first, I laughed at these marriage ads — turn me into we! — from Utah. The state is about 60 percent Mormon, so it's no surprise there are ads extolling the virtues of marriage. But who is paying for them? Not the Mormon church and not an eccentric wealthy person; Stronger Marriage, an organization funded by Utah State University, is.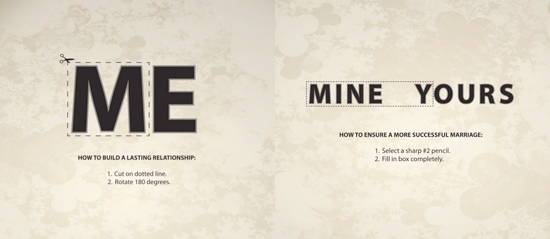 Surely, it must be an anomaly known only to the most conservative states? Nope. Last year the federal government launched a $5 million campaign for marriage targeted at 18-30 year olds. The ads were placed on Facebook, YouTube, radio talk shows, magazines, and public transportation. The creators say the aim was not to tell people to get married, but to start a national conversation about it.
Should the government be concerned with our marriages, or should it worry about its own church-state separation?