Shyness May Cause Marriage Problems
Quiet Riot: Shyness May Lead to Marriage Strife
Whether you think shyness is learned or innate, it can make finding a relationship hard enough. Now two new studies show struggles for shy people don't end after they've crossed the wedding altar.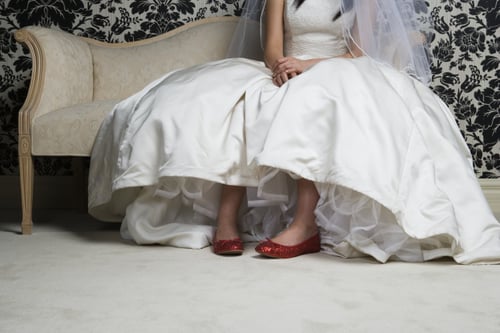 Researchers found shyness leads to more severe problems for newlyweds and lower marital satisfaction overall. From trust issues and jealousy to money problems and household management, shy people report more problems than their outgoing counterparts.
What's more troubling is that because shyness and low self-confidence often go together, shy people are less equipped to deal with marital problems. While there are ways to challenge shyness, changing a personality is hard and an introvert will probably never become an all-out extrovert. But there is hope.
One researcher says the answer is not to change shy people, but to change how both partners resolve conflict. Education and counseling on specific problems is the answer to marital strife — no matter how reserved one or both partners are.