Signs a Man Will Be Good in Bed
4 Signs a Man Will Put a Woman First in Bed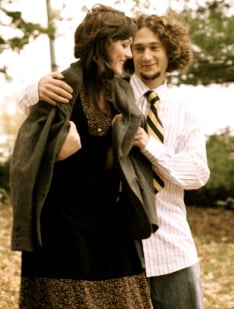 "Chivalry isn't dead, it's just asleep," explains Dr. Ian Kerner, author of She Comes First: The Thinking Man's Guide to Pleasuring a Woman. In an interview, he told me that while it's hard to guess how a man will perform, those who still practice chivalrous behavior will likely put women first inside the bedroom, too.
"Guys who open doors or push in chairs are communicating their feelings about you as a top priority," he says, "and as long as the date goes well, the benefits may translate between the sheets." In addition to overall politeness and respect, here are four good signs to look out for, according to Dr. Kerner:
He enjoys physical intimacy outside of the bedroom, like hugging, kissing, cuddling.
He takes time to listen to you during conversations and has a real interest in your life and
what's going on with you.
He can stop what he's doing to make time for you.
He takes the time to do things for you: create playlists, pick out the perfect sexy lingerie,
recommend books, etc.
Does your experience match up?
Stay tuned for more tips from Dr. Kerner, who will be providing his insight just in time for Valentine's Day!