Signs You Should Quit Online Dating
Signs It's Time to Ditch Online Dating
Online dating is great for some people, but for others, it leads nowhere. Nowhere good, that is. YourTango has the signs to look out for if you think it's time to ditch online dating.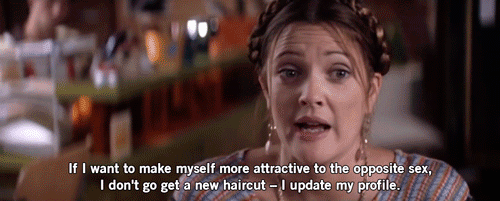 Online dating is still the second most common way couples meet in the US. But for many singles, online dating has hit a point of diminishing returns. Many of our matchmaking clients turn to us after being burned by online dating disaster. Is it still a good option for you?
1. Are You Constantly Feeling Rejected?
You find that one-needle-in-the-haystack profile that seems promising. (We love the same authors! Prince is my all-time favorite artist, too! No grammatical errors!) So you send a thoughtful, witty email, only to be met with . . . nada? Everyone encounters this in Internet dating. It's one of its pitfalls. But if getting no response, or not as many hits on your profile as you'd like, or only hits by people you would never consider dating leaves you feeling down, it might be time for you to reject your dating site. There's no sense in letting a disappointing online dating experience taint your real-life interactions, and with many people, that's what happens. If you find yourself starting to dwell on what is "wrong" with you because SurfLover983 didn't wink back at you, it's time to take a break.
2. Do You Never Meet Anyone in Person?
There is an emailing-back-and-forth epidemic online. Some people feel they need to try to "get to know" someone before agreeing to a face-to-face meeting. News flash — the only way to actually get to know someone is in person. If you are dating online, I recommend scheduling a coffee or drink date in a public place as soon as possible. At worst, you realize you have zero chemistry and you don't waste any more of your time emailing or talking on the phone. But there are some people who enjoy the back-and-forth more than the face-to-face. If these are the only people you're encountering online, time to reevaluate if it's worth your time and money to continue.
For two more signs you should call it quits, head to YourTango: Four Signs It's Time to Ditch Online Dating
Check out more great stories from YourTango: