Signs You're an Internet Stalker
8 Signs Your Internet Snooping Is Out of Control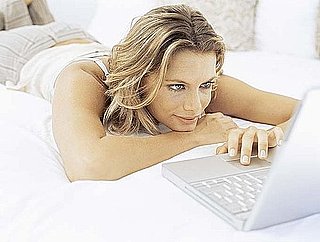 We've all done it. Whether it's your ex-boyfriend or your boyfriend's ex — or just a friend of a friend whose life you find fascinating — the instant gratification of checking in on his or her online life is a temptation that's hard to deny.
Snooping is harmless if infrequent, but the slip from a few times a year to a few times a month, week, or day is swift. Now that Facebook has changed its privacy settings, it's once again easy to get details on anyone and view photos of everyone. At least for everyone who hasn't updated their settings! Whether your vice is personal blogs, Twitter, or Facebook, here are eight signs your snooping has gone too far.


You find yourself pretending you don't know things.
Snooping is a part of your Internet routine.
You haven't told anyone about it.
You follow friends of friends (and of friends!) of the person you originally snooped on.
There's often nothing new when you snoop.
To see the see final three,
.
You befriend a friend of a stalkee (on- or offline).
You've recognized people at parties — or on the street.
You defend yourself by saying things like "hey, they put it out there!"
Are you guilty of any? I am.