Silvio Berlusconi Says He's Too Old to Have Sex With 33 Women
The Berlusconi Defense: I'm Too Old!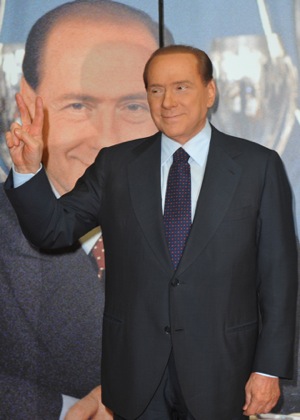 "Even though I am a little brat . . . 33 girls in two months seems like too much even for a 30-year-old."
— Without compromising his virile reputation, little brat and Italian prime minister Berlusconi argues that he's just too old (74) to have that much sex. He's facing allegations that he had sex with 33 women, including an underage prostitute, at his villa where "bunga bunga" parties were held. As for details involving erotic dancing that turned sexual, Berlusconi said: "The girls were just shaking a leg in the disco — alone, as I've never liked dancing."