Smartphones and Attractiveness
Men Think Their Smartphones Are Turning Women On
I thought it was a universal given that a man walking and talking with a Bluetooth in his ear was a turnoff, but now I am not so sure since a new study found that the majority of men think their smartphones are sexy. So sexy, they turn women on.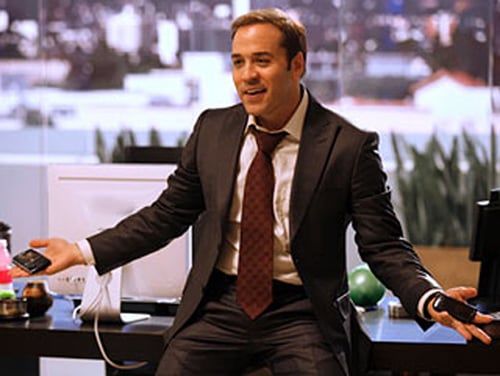 If you ask Geek, phones with 12MP cameras and HD video can be sex objects, but there is nothing sexy about them attached to the ear of a man. Yet a study by Retrevo.com found that about half the men surveyed said a hip smartphone upped their attractiveness while only 36 percent of women agreed. Granted, that's actually not a huge difference. Maybe there is a girl for at least a fraction of smartphone-creeping guys?
What's most revealing — and what I could have told you — is that men are better off getting a dog than a fancy phone if they want to attract women. More women under 35 say they're more likely to be attracted to a man walking a dog than one using an awesome phone.
Hypothetical question! Say a moderately attractive guy is walking the cutest dog — your favorite type of dog — but is yapping away on the smartest phone to date. Would the phone cancel the dog (and thus the guy) out?