Snooki Writing a Novel Called Shore Thing
Novel by Snooki Is a Shore Thing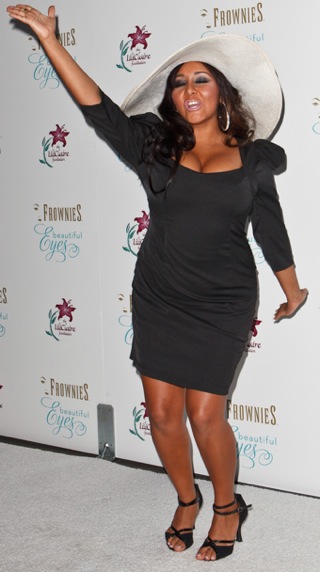 When we found out Mike "The Situation" had plans to write a self-help book titled Here's the Situation, we admitted that we'd rather read advice from Snooki. Well we got our wish! Snooki's officially signed on to write a book.
Just like The Situation, who is sharing his six-pack secrets, Snooki's writing about something she knows well — searching for love on the Jersey Shore. But Snooki's book won't be self-help; it will be a novel, tentatively titled A Shore Thing.
According to this Summer's scathing New York Times profile, Snooki's only read two books: Twilight and Dear John. Something tells me she won't follow Stephenie Meyer and Nicholas Sparks and make her lead female character a virgin. It'll be interesting to see if she can write — or at least effectively inspire a ghostwriter!