Soap Opera in Mad Men
Megan Draper Becomes a 1960s Soap Star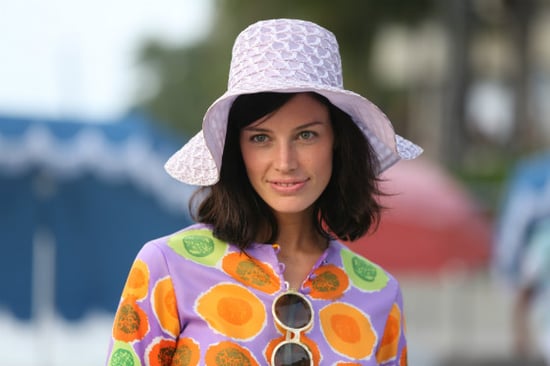 It's December 1967 in the season six premiere of Mad Men, and Megan Draper is a rising soap star on the fictional show To Have and to Hold. Considering soap opera popularity reached an all-time high in the late '60s, this could be a big break for Megan.
Beginning as radio programs produced by soap-company-owned studios like Procter & Gamble Productions, soap operas came packaged as episodic weekday broadcasts meant to appeal to housewives. They emphasized drama between families and lovers, as well as extended story arcs. After moving to TV, soaps were broadcasted daily in 15-minute segments until the late 1960s, when they all moved to a 30-minute format — meaning more airtime for a budding actress like Megan. In the 1980s and 1990s, the shows explored social issues like mental illness and AIDS, yet as more women took the Peggy Olson path, opting to work outside the home, viewership and budgets declined. Even so, Megan's choice of work is not completely irrelevant today. After being canceled in 2011, new episodes of All My Children and One Life to Live will begin streaming on Hulu and iTunes on April 29.
There was never a show called To Have and to Hold. But when a fan asks Megan for an autograph, the woman says, "I can't believe Victor won't acknowledge you," giving a nod to Victor Lord, the patriarch of real-life soap One Life to Live. So why did Mad Men apparently choose One Life to Live as its inspiration? Perhaps because it juxtaposes nicely with the Mad Men season five finale title, "You Only Live Twice," based on the James Bond song. Together they fit with the show's constant question: do you only have one life to live, or can you remake yourself? Don Draper/Dick Whitman has tried the latter by literally assuming someone else's life. And just like Don, Megan is now recognized as an alter ego: her character Corrine from the show. In the season six premiere, Betty is giving the whole "remake yourself" thing a try too, dying her hair black and trading her Grace Kelly look for Elizabeth Taylor. Will it work? I just hope no one gets pushed down the stairs.