Social Networking Honesty
People Are Actually Honest on Facebook!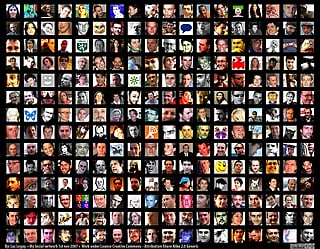 So much for the Web of lies! When it comes to Facebook, and other social-networking sites (note not dating sites), people are "remarkably honest."
Psychologists studied 236 US and German college students by comparing their social-networking profiles to the results of a personality test. The test looked at the big-five personality traits: extraversion, agreeableness, conscientiousness, neuroticism, and openness to experience. And then measured it against a survey of their idealized personalities — or the people they'd like to be. Independent observers were then shown the online profiles and asked to rate participants' personalities. And, voila! The personalities the observers perceived were closer to students' actual personalities than their idealized.
If we're talking Facebook, and we mostly are, is this really so surprising? Your full name is on it. Your real (generally) pictures are on it. Even your mom is on it! But worry not, I bet we'll be lying again tomorrow.


Source: Flickr User luc legay