Soliciting Prostitutes: Why Men Pay For Sex
Men Explain Why They Pay For Sex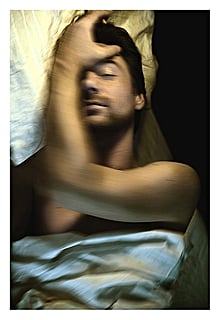 The number of men who pay for sex doubled between 1995 and 2005. Half of the men say they were under age 21 the first time they solicited a prostitute. One man said his father took him and his brother to a brothel when they were teens. He's not sure why. "Maybe," he said, "to make sure they weren't gay."
An international study talked to 700 men across six countries to figure out why men pay for sex. When the study stopped in London, a reporter for the Guardian acted as a researcher and talked to 12 men. Directly from their mouths, here's what she heard.
On why they pay for sex:
Doesn't know how to meet women "through the usual routes."
"A desperate man who wants sex so bad, he needs sex to be relieved. He might rape."
"Sometimes you might rape someone: you can go to a prostitute instead."
"Men pay for women because he can have whatever and whoever he wants. Lots of men go to prostitutes so they can do things to them that real women would not put up with."
On how they feel afterward: Nearly every man the Guardian reporter spoke to felt worse after.
"I don't get anything out of sex with prostitutes except for a bad feeling."
"I'm not satisfied in my mind."
"Lonely still" and "guilty about my relationship with my wife."
"Empty, terrible."
Do men realize most prostitutes are sex-trafficking victims? What would it take for them to stop? Find out after the jump.
On knowing women were trafficked: Nearly half said they realize most women have been tricked or coerced into prostitution, saying:
"The pimp does the ­psychological raping of the woman."
"I could tell she was new to the country. To be new in a country and be a prostitute — it can't be a choice . . . She looked troubled."
[I've] "seen women with bruises, cuts, and Eastern European accents in locations where lots of trafficked women and girls are."
"She was frightened and ­nervous."
On what it would take to end prostitution: Most men said fines, public exposure, employers being informed, or risk of criminal record would deter them from soliciting prostitutes, but when asked what would it take to end prostitution permanently they saw no end. It would take the impossible (and the obscene).
"All the men to be locked up."
"Kill all the girls."
Why do you think men pay for sex?
Flickr User bricehardelin