Sorority Hazing
Sorority Rows: Tell Us Your Hazing Stories
Let's just get this out there: I was in a sorority. It was fun, because I always had something to do; it was frustrating, because I was always expected to be there. With a smile. By the time I pledged, hazing had mostly evolved into sleepovers and secrets. Secrets, after all, are what bind fraternal organizations. They get Panhellenic devotees out of bed in the morning.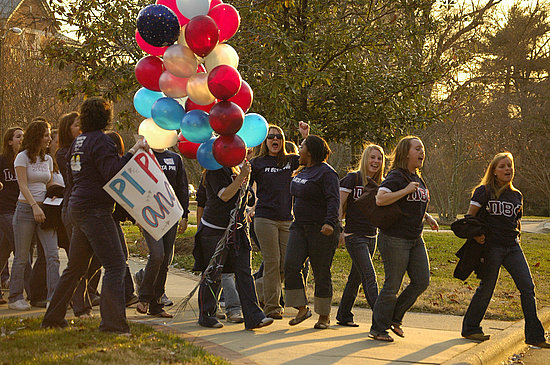 Unfortunately, not all hazing is innocent. The sorority Sigma Gamma Rho has been charged with beating pledges with wooden paddles at Rutgers and San Jose State. I hope no one here has suffered anything so severe, but I would like to know what degrees of hazing still exist.
So whether it was good fun or a pure nightmare, fess up. You can always log out and write anonymously — even we can keep a secret!


Source: Flickr User Joe_Focus