Depending on where your musical allegiances lie, you may or may not know that once all the grass has been thoroughly ripped up from two rowdy weekends in Coachella Valley, a very dusty, very country music festival takes place at the same Empire Polo Club in Indio, CA. I know, because I just attended it for the sixth year this past weekend. I clearly love the genre, but if you're having a hard time warming up to songs about boots and honky-tonks, I'd like to introduce you to the sexy side of country music with a purely physical recap of this year's Stagecoach Music Festival [1]. And remember: Save a horse. Ride a cowboy.
Because Eric Church looks like this.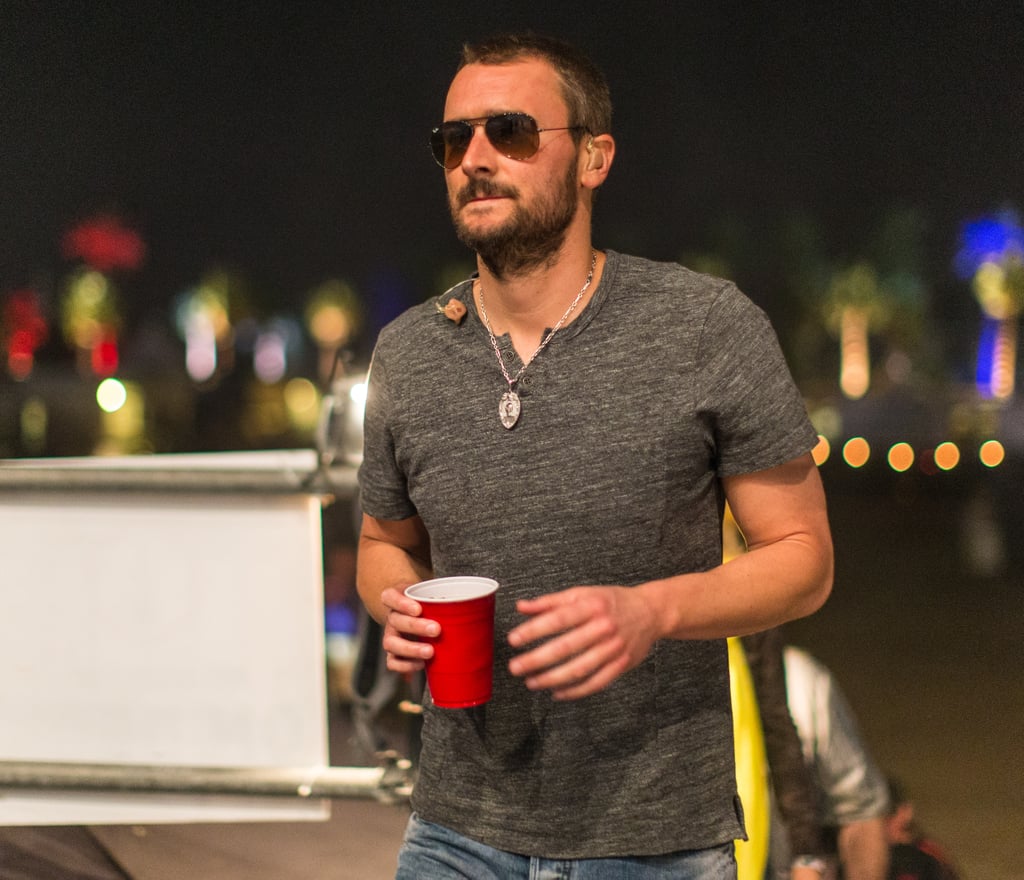 And when he gets all serious playing the guitar, he looks like this.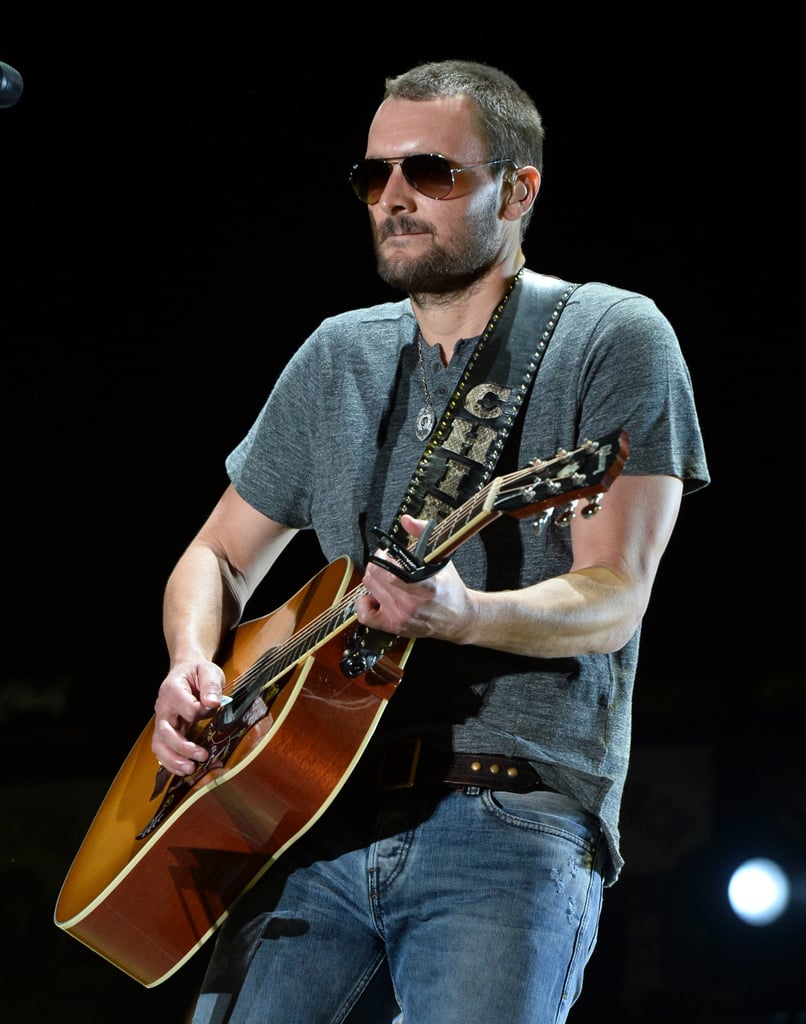 And his butt in those tight jeans.
And even when he looks kinda mad, he's like really, really hot.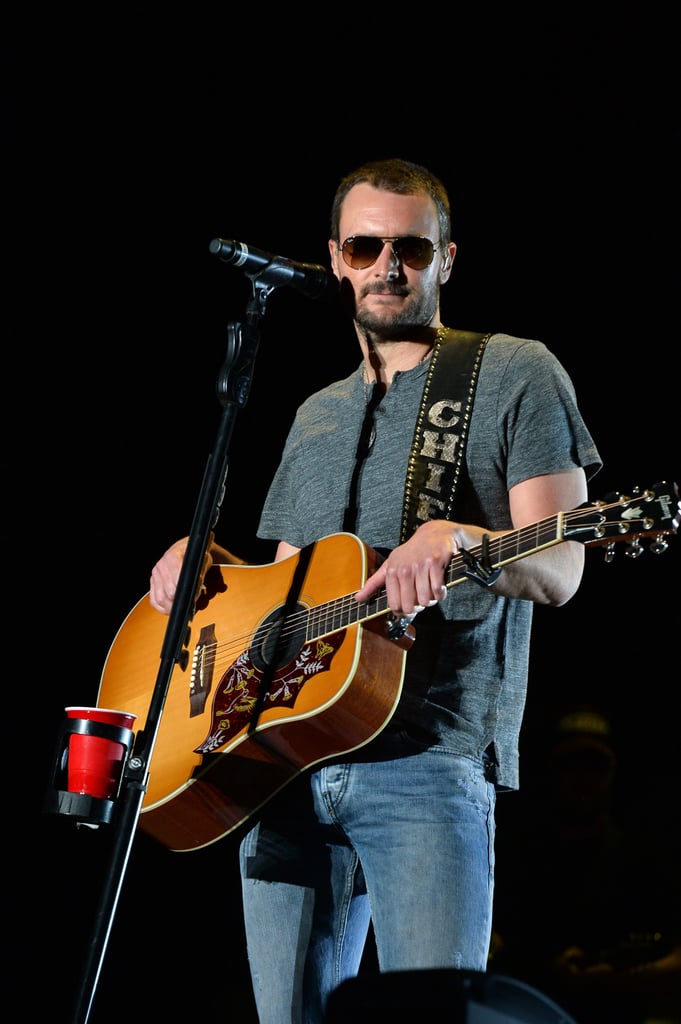 But he's also got a fun side!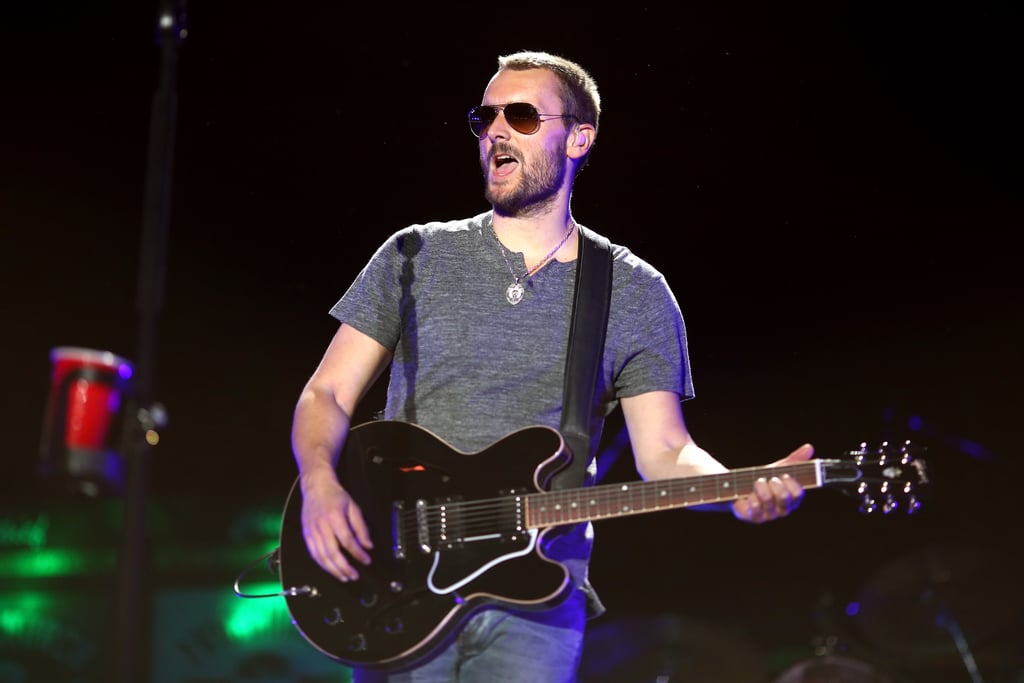 Because Hunter Hayes is like a sexy baby country version of Justin Bieber.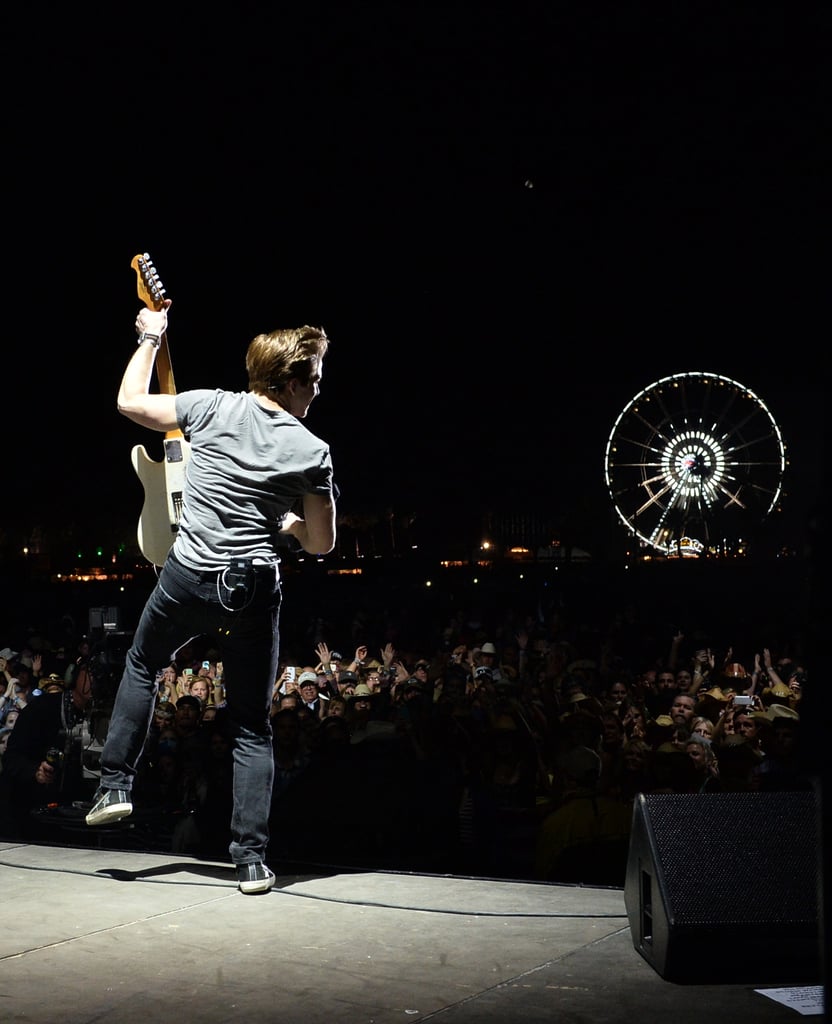 And he makes these adorable faces.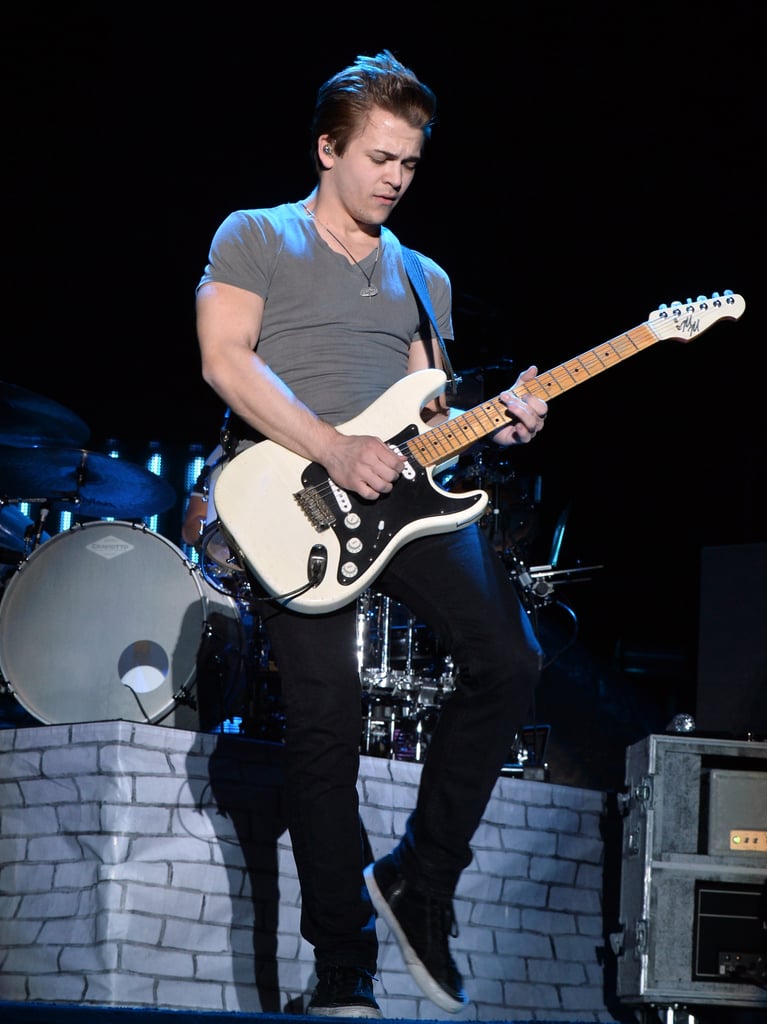 And you get really confused, because you're like, he's a baby! (He's 22.)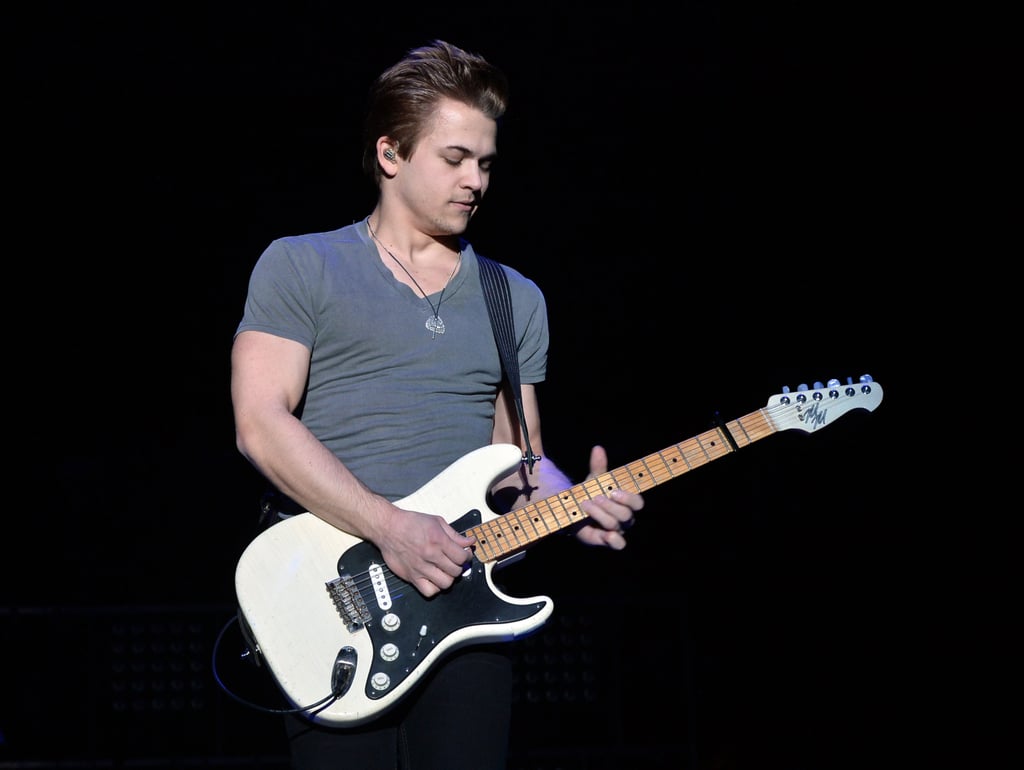 And he plays the drums and has that cute hair-flip thing.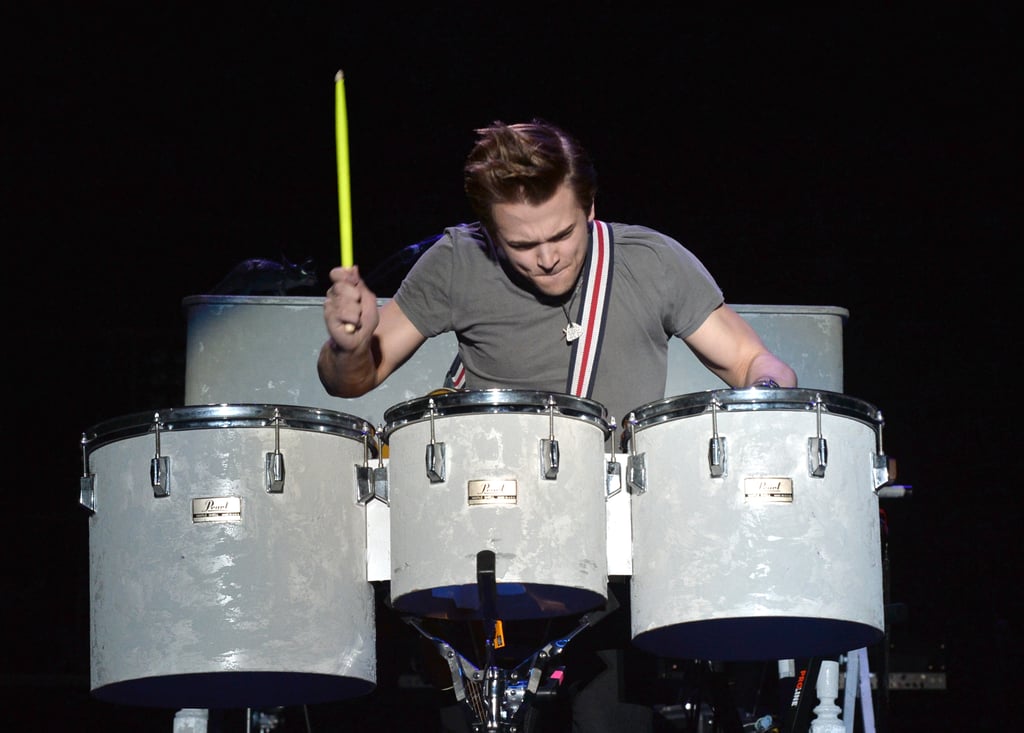 And that face . . .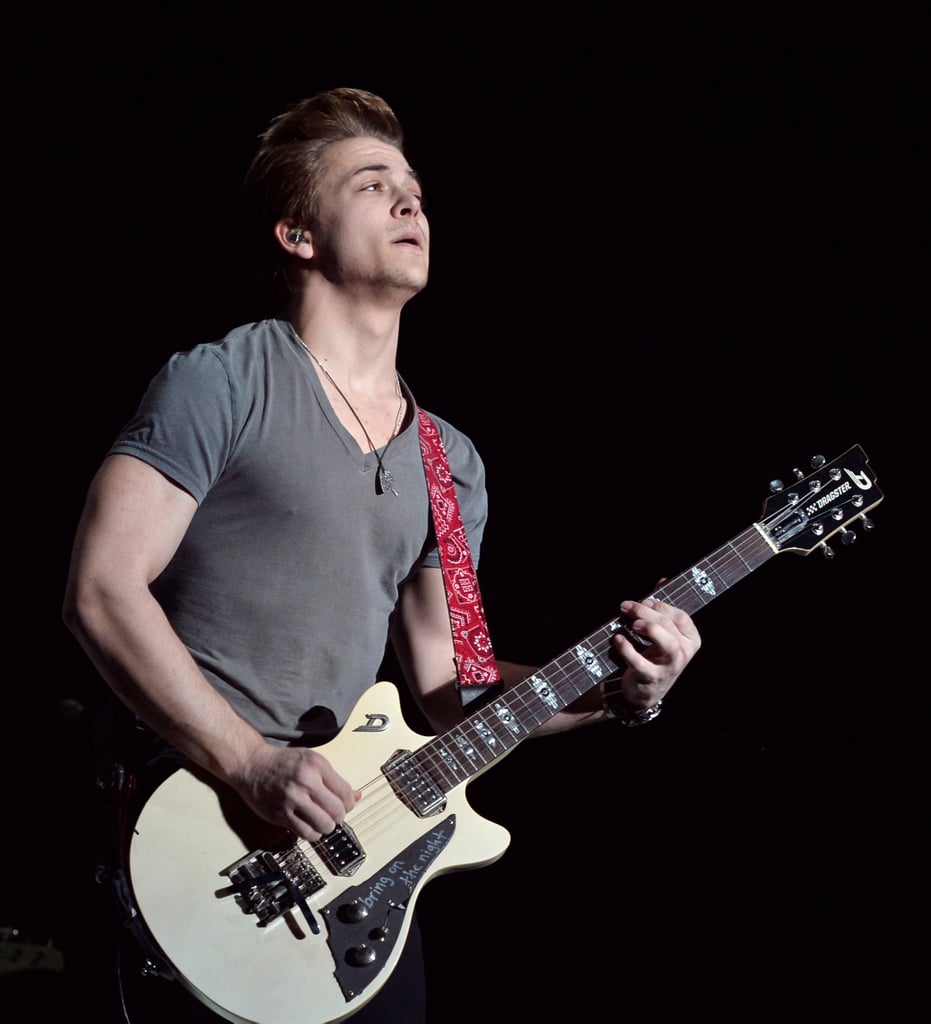 Oh, and he's actually really talented.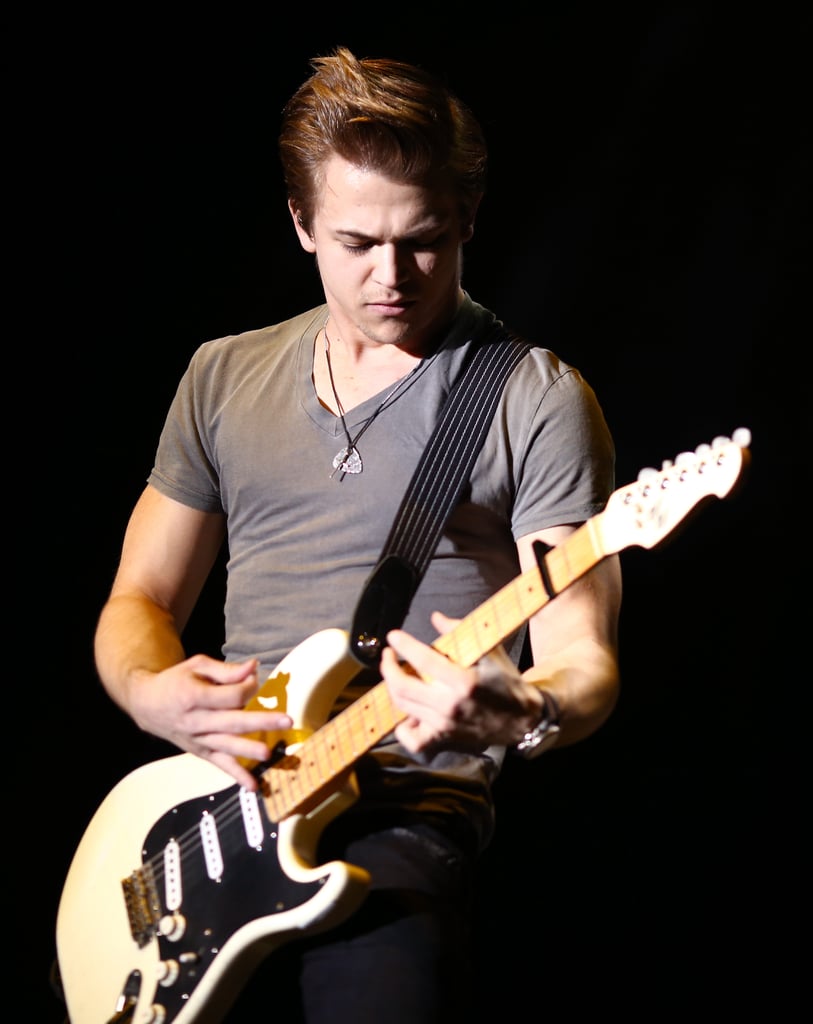 Yum.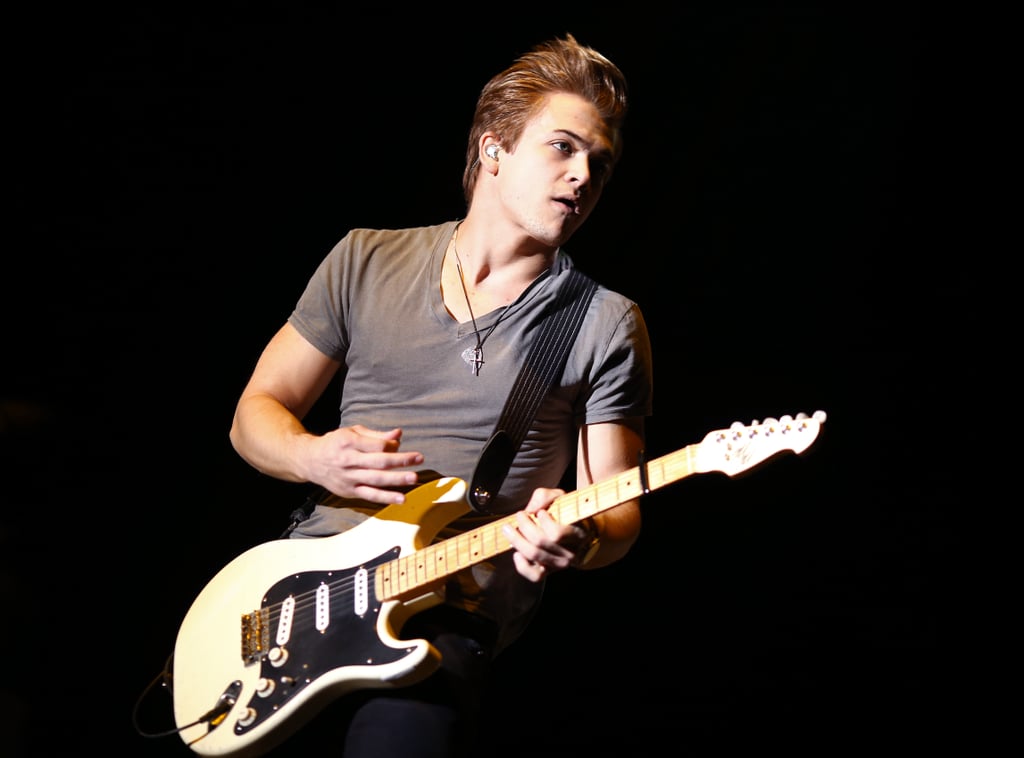 Because Luke Bryan literally just made me pass out.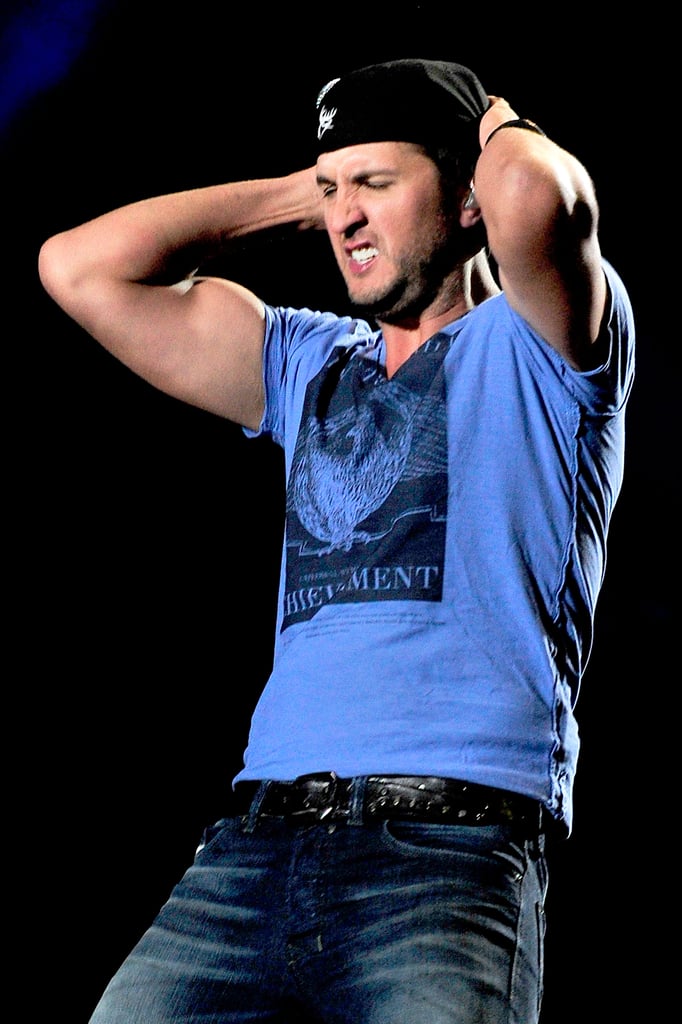 And he's just incredibly good-looking.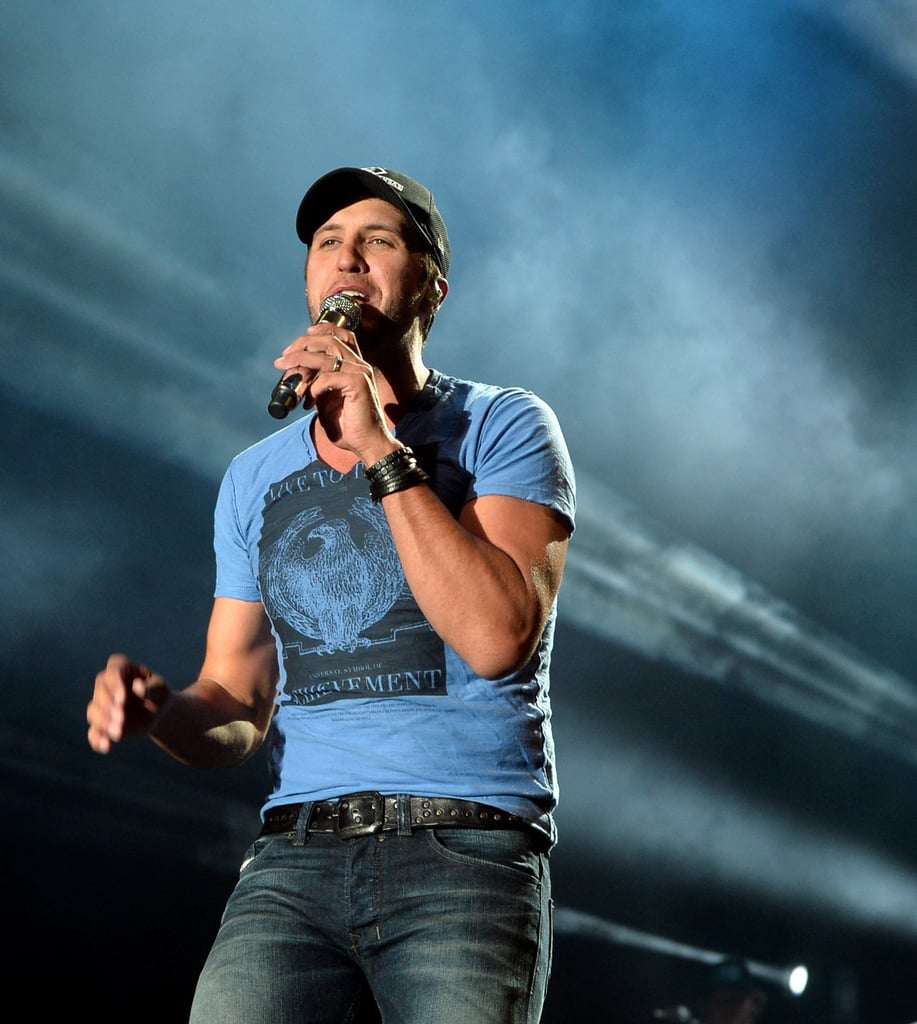 And he gets superserious, and I die.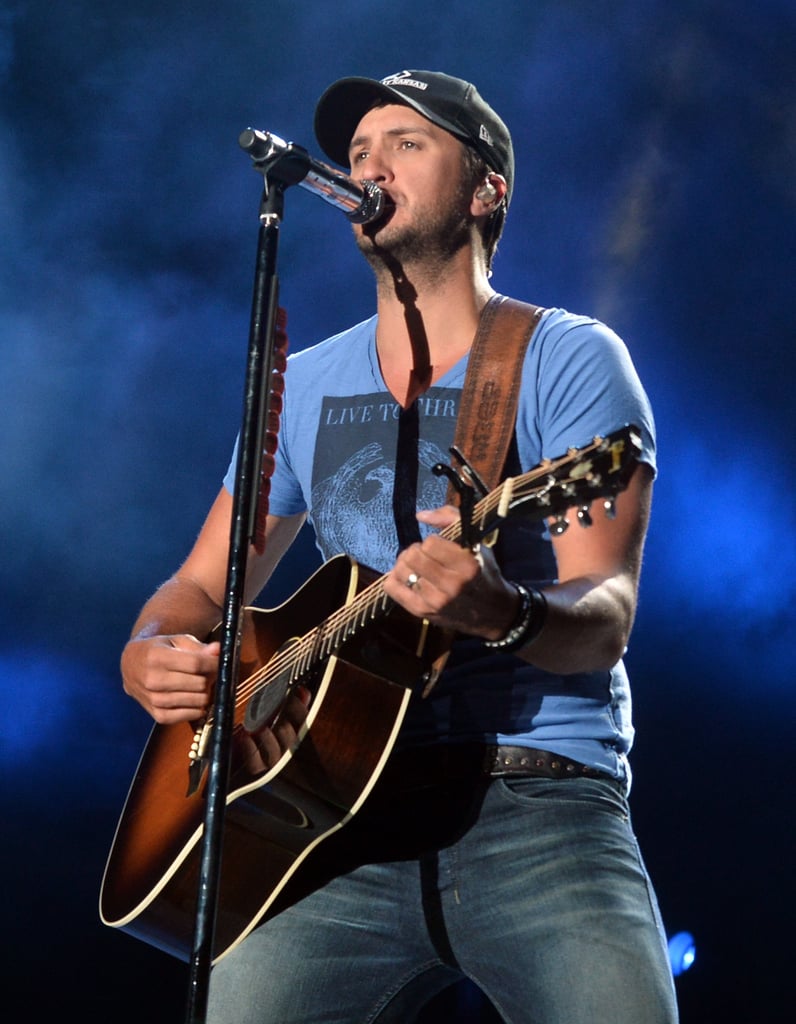 And then we get a tiny peek at his stomach and die again.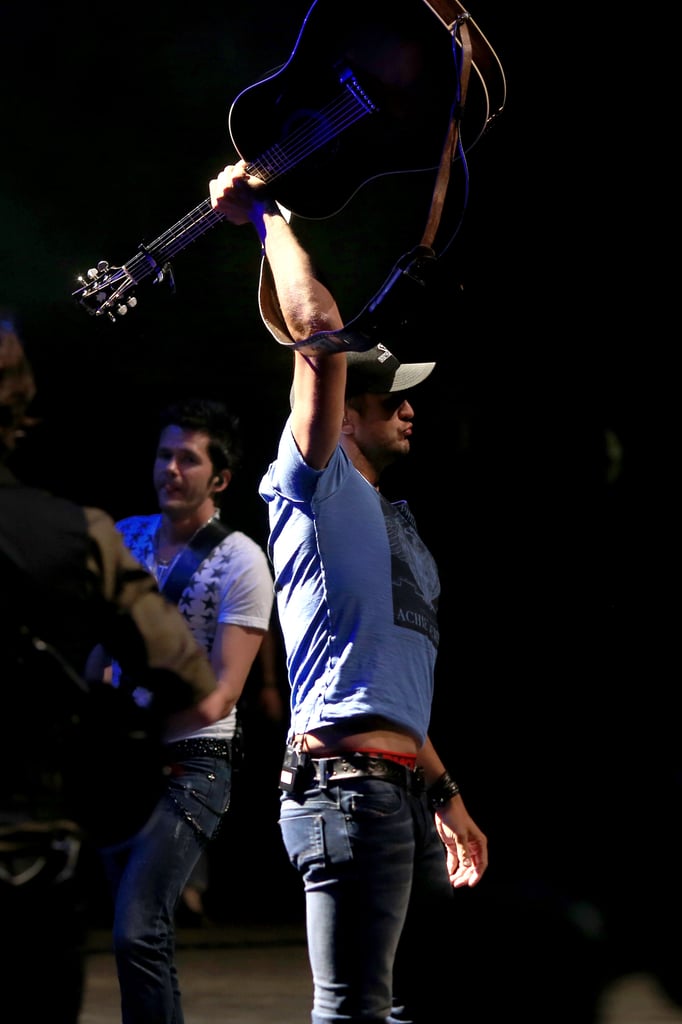 Did I mention he has charisma oozing from his pores?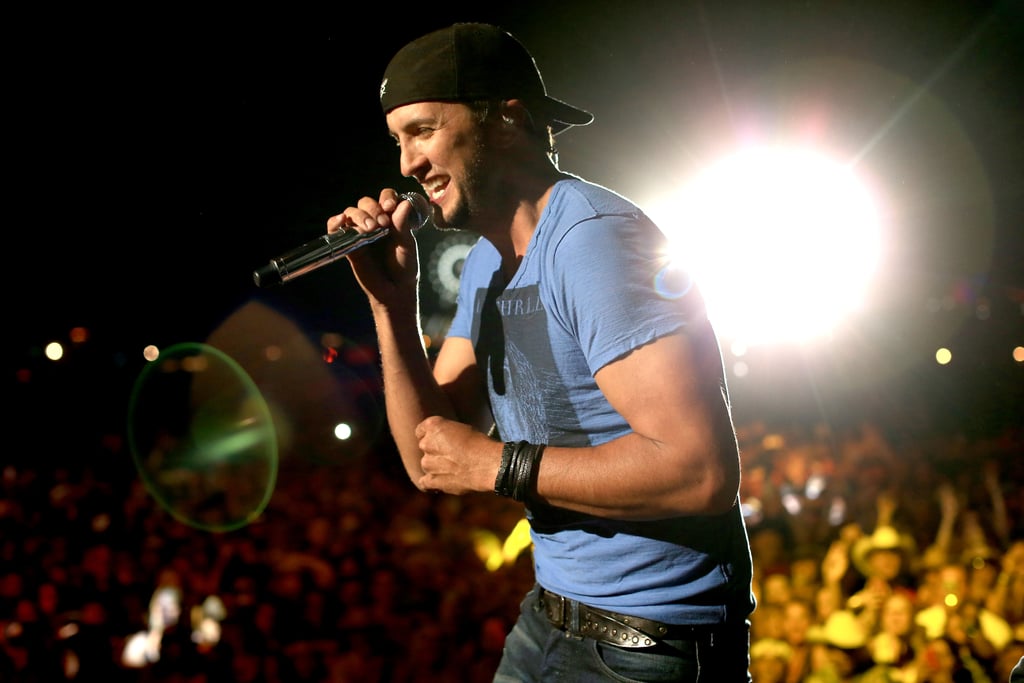 And that sly little grin.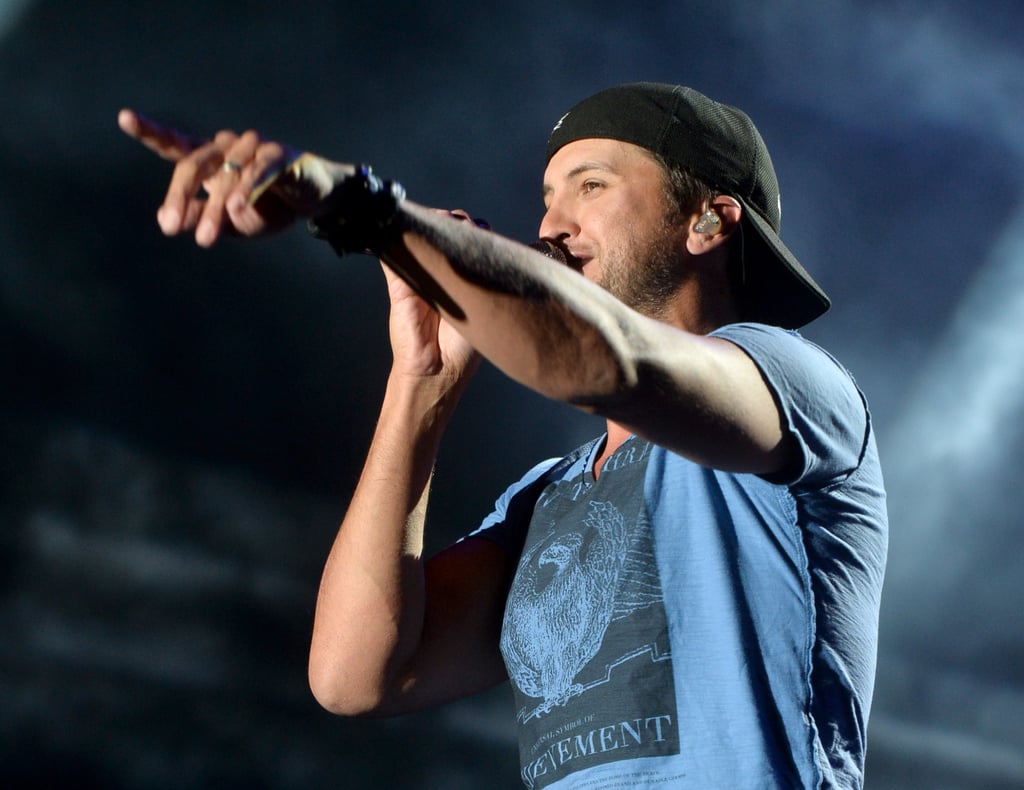 And when he flexes his biceps, a thousand angels sing.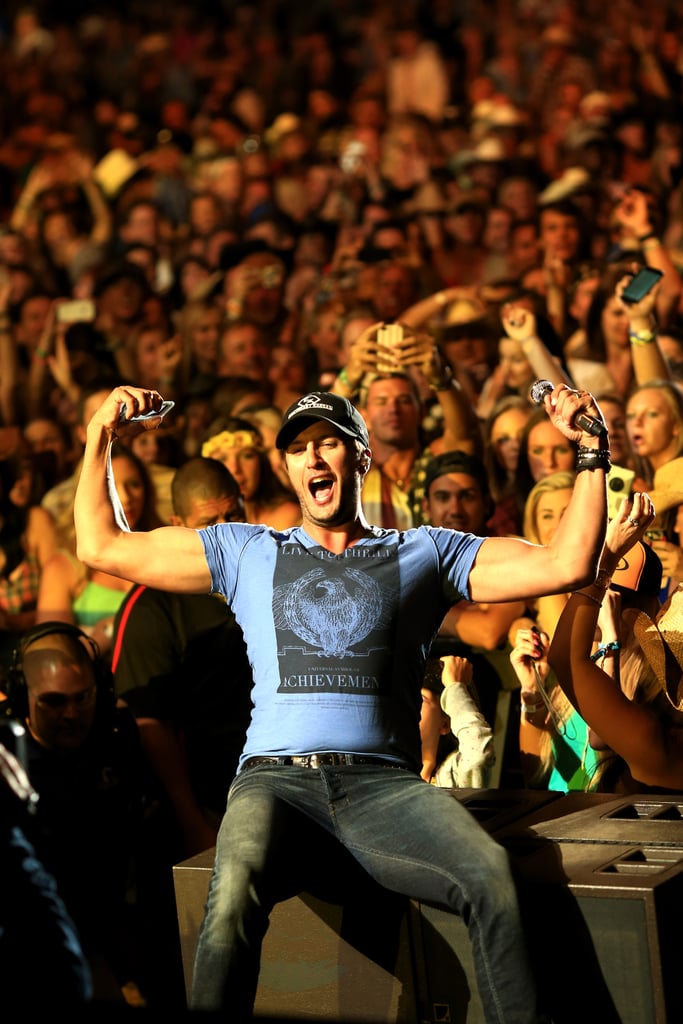 And he can like really pull off a baseball cap.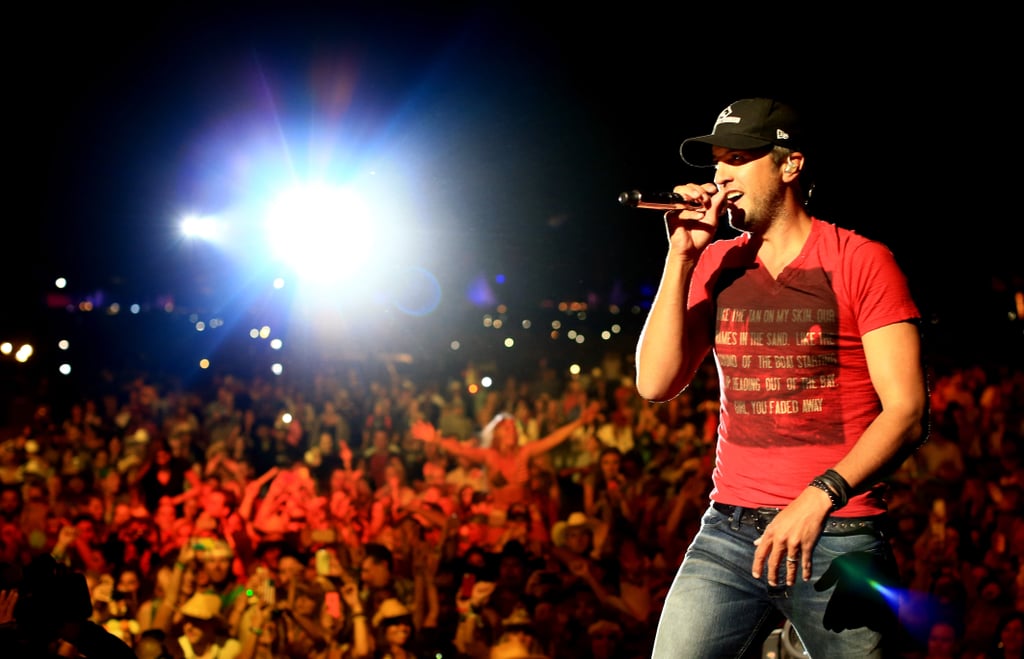 OK. I forgot to mention his best ASSet.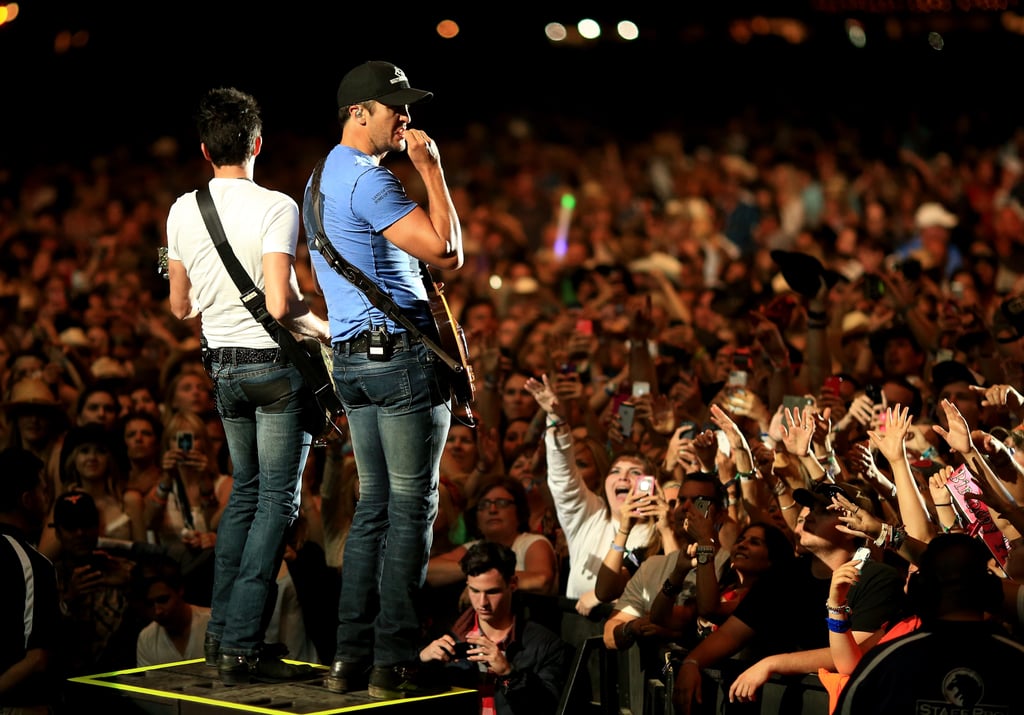 Because, come on.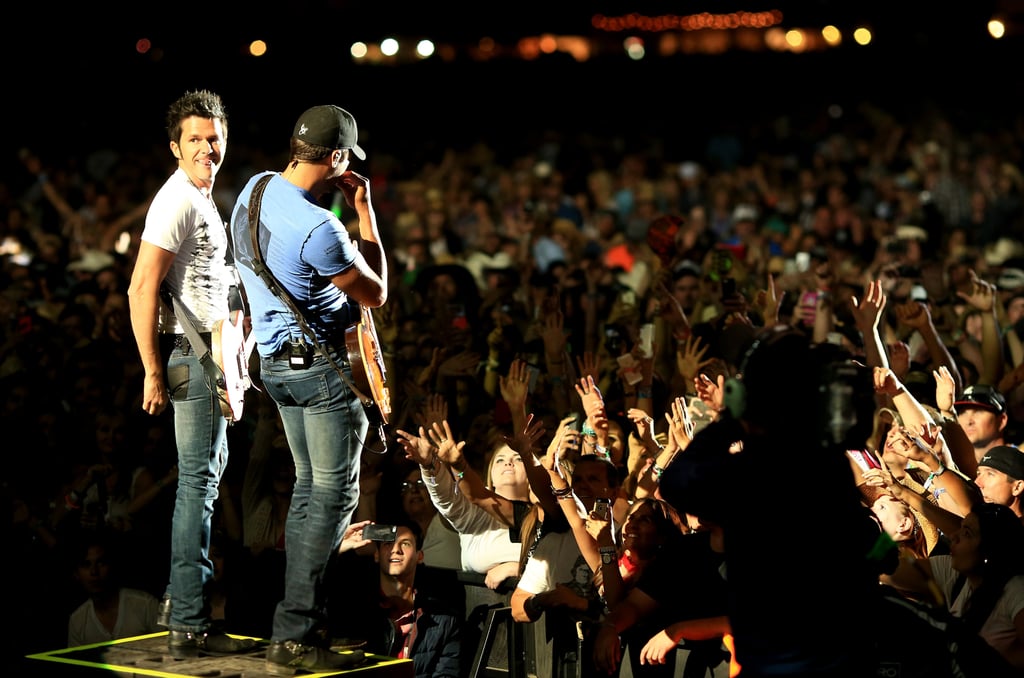 Plus, he's a total goofball and took a selfie with a little girl in the front row.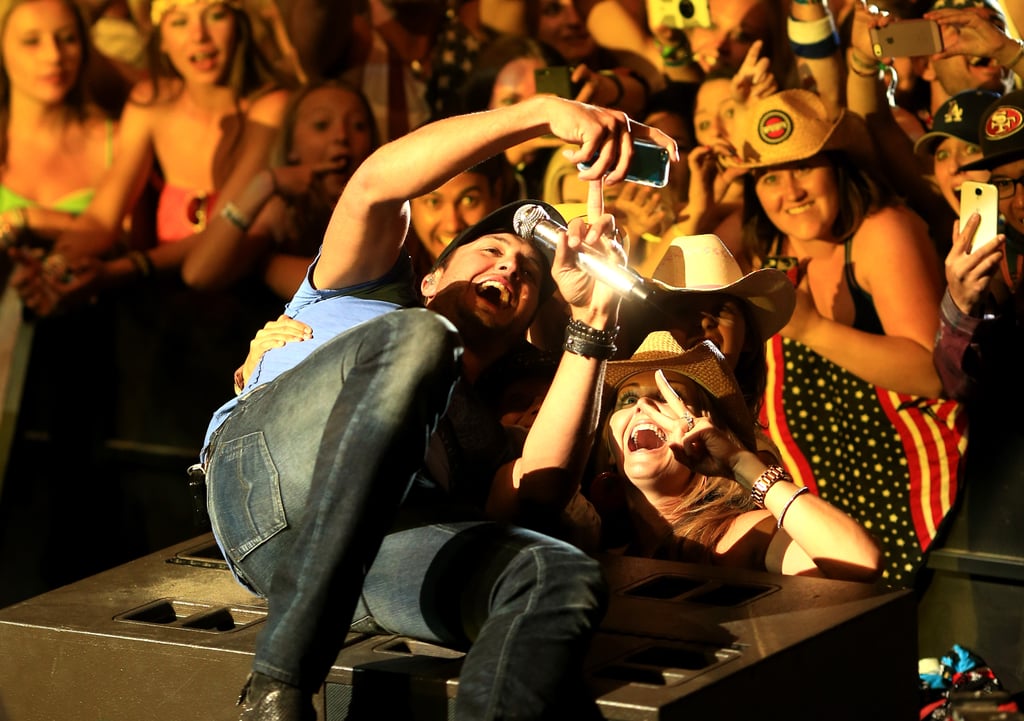 Even his bandmates look good.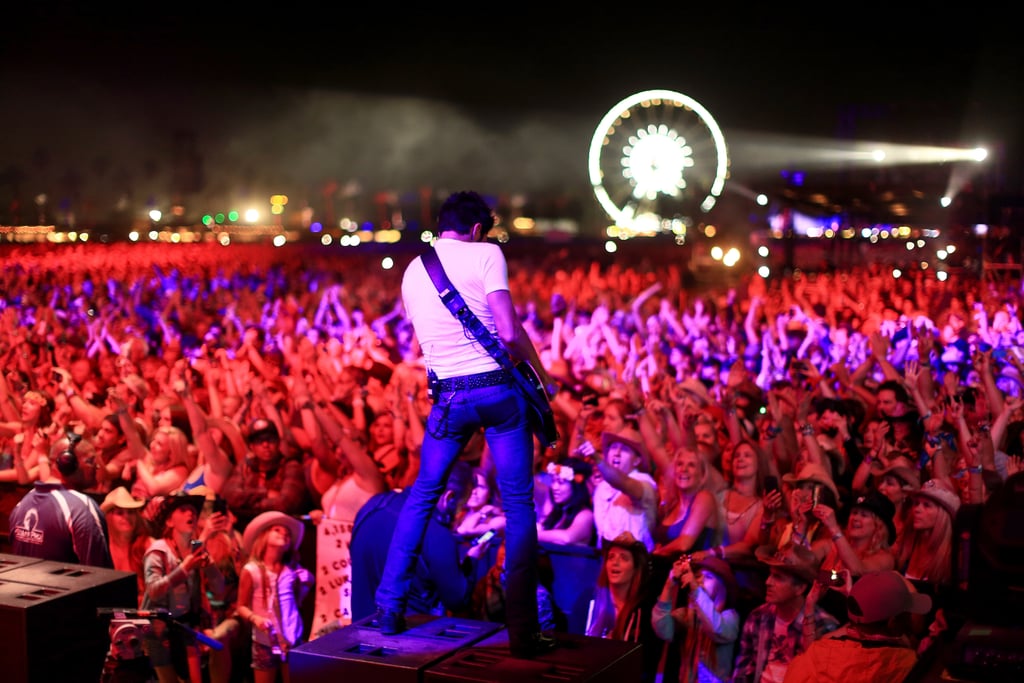 Because Florida Georgia Line's Brian Kelley rocks that dimpled-bad-boy thing.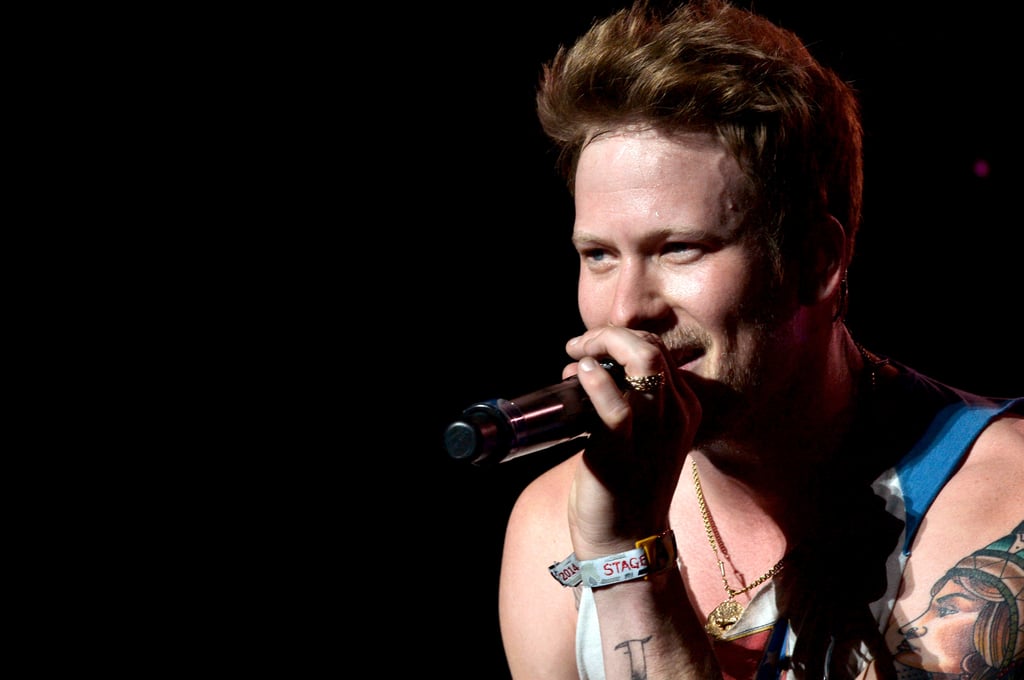 And Tyler Hubbard ain't bad either.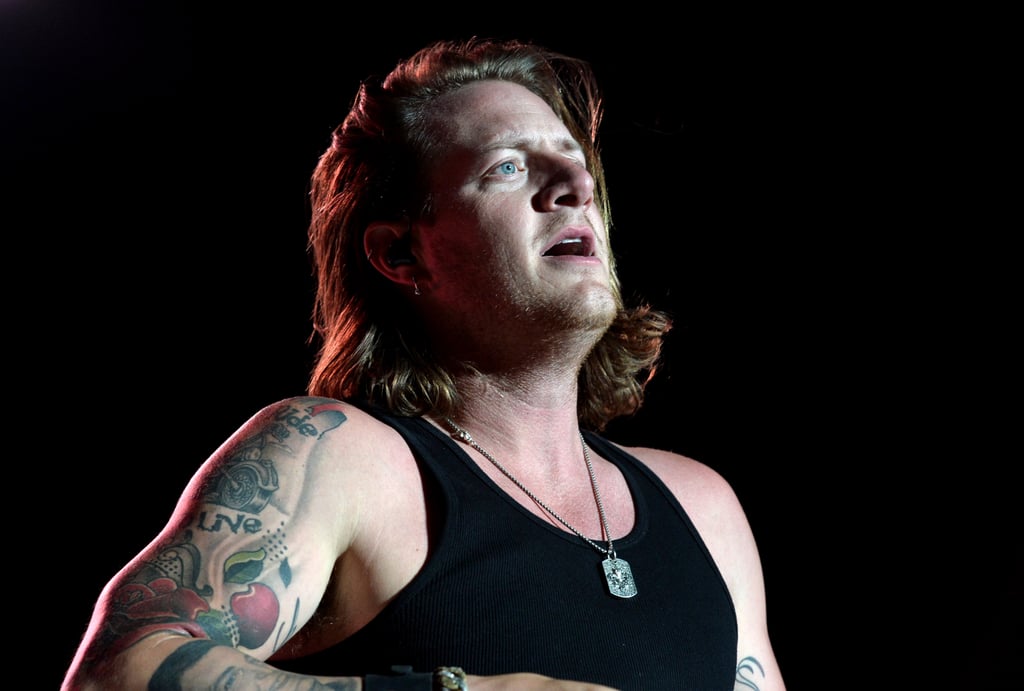 You know, if you're into tattooed country/rap/rock star types.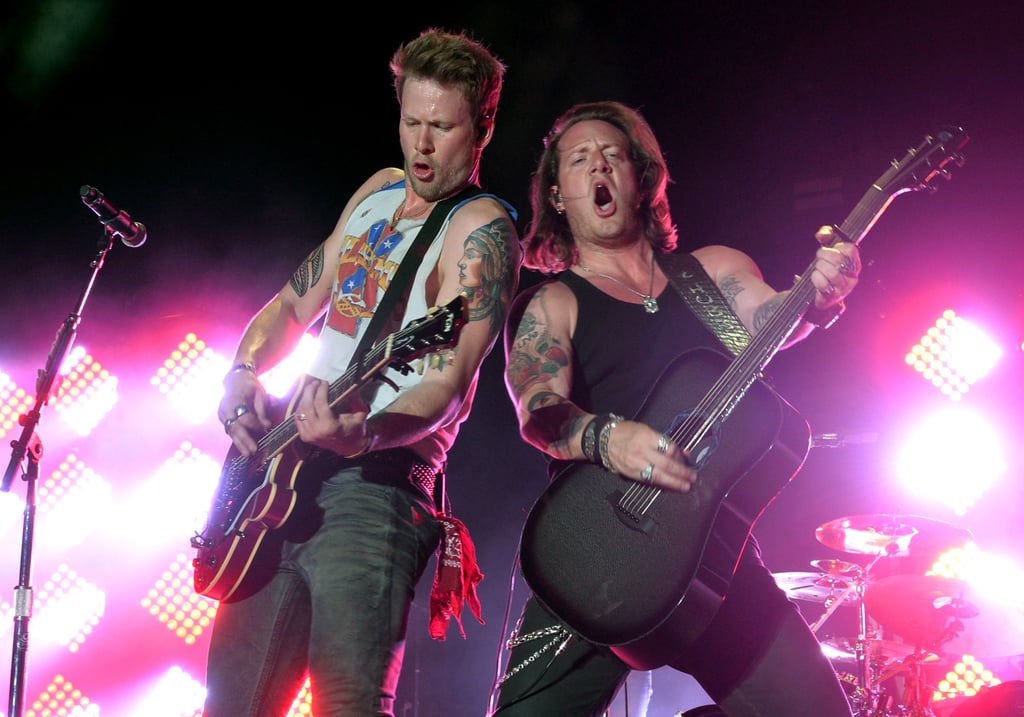 And Brian Kelley knows how to work those tight jeans.
I repeat: dimples.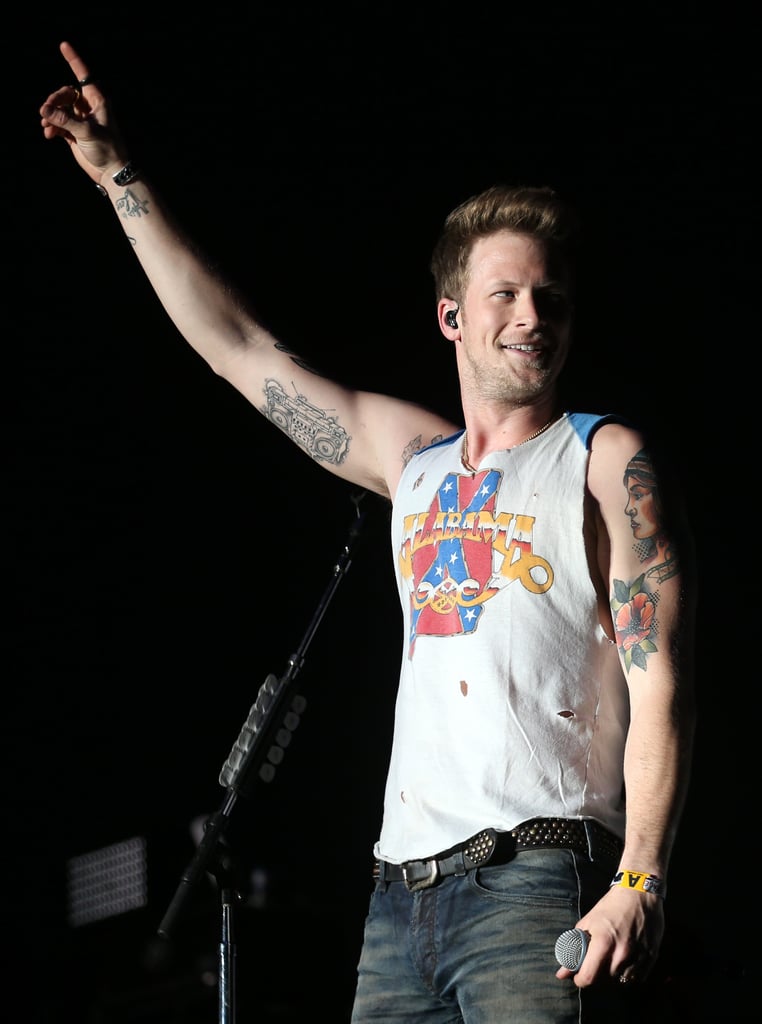 Bad boy never looked so good.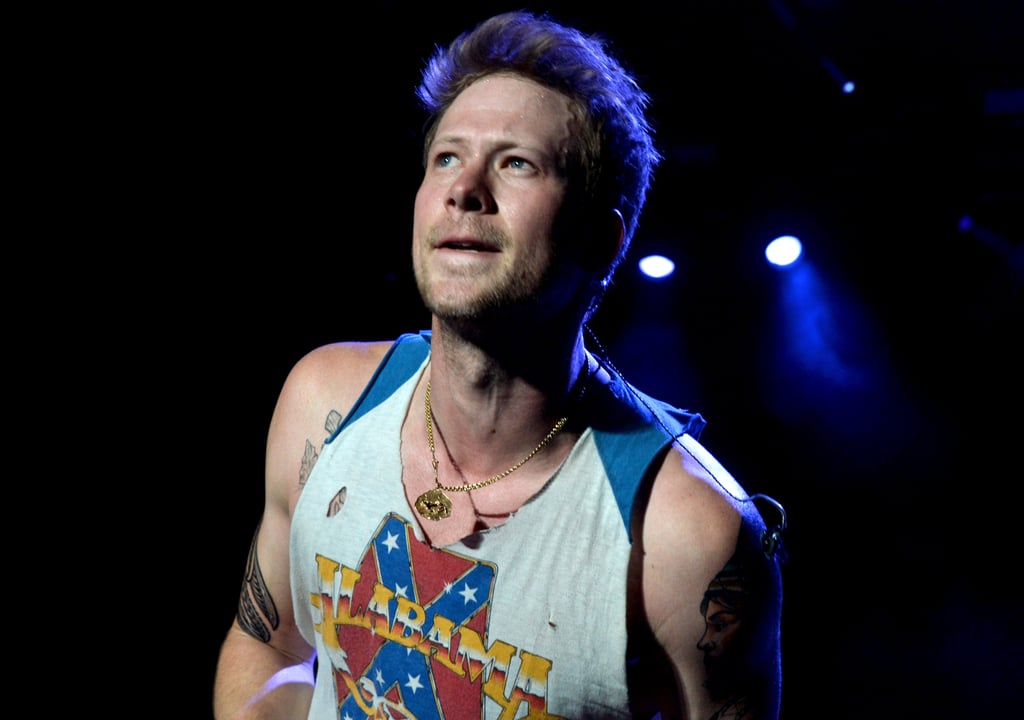 Because Dustin Lynch drinks his beers like this.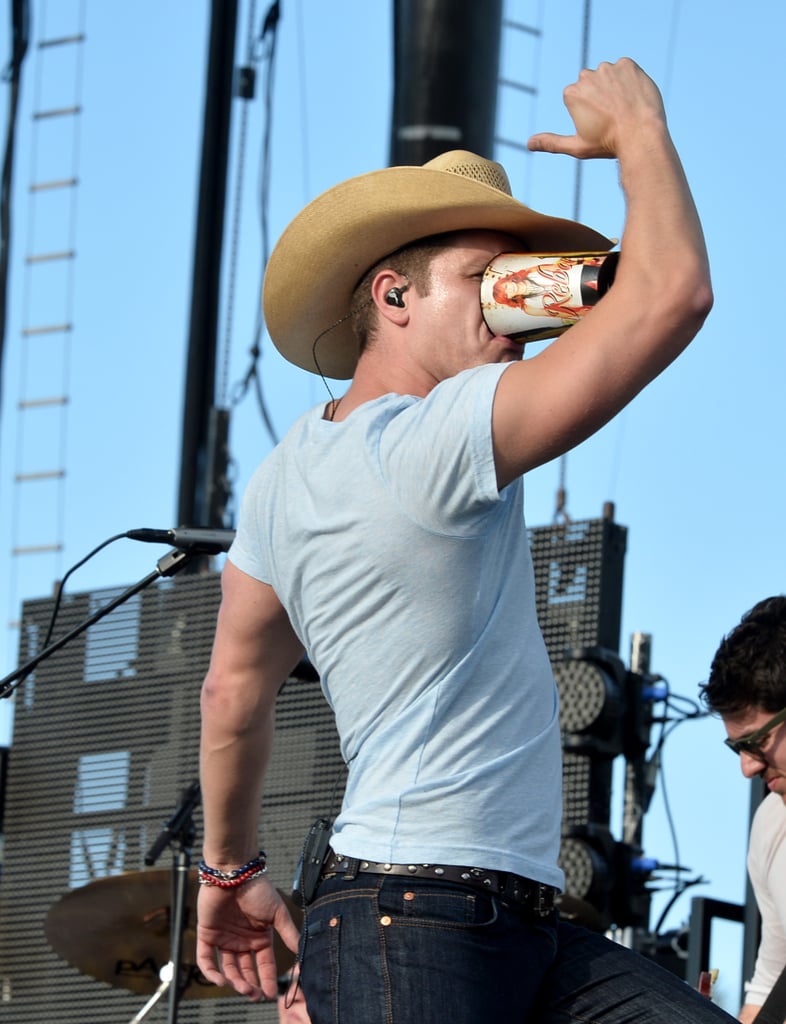 And he's 100 percent pure cowboy.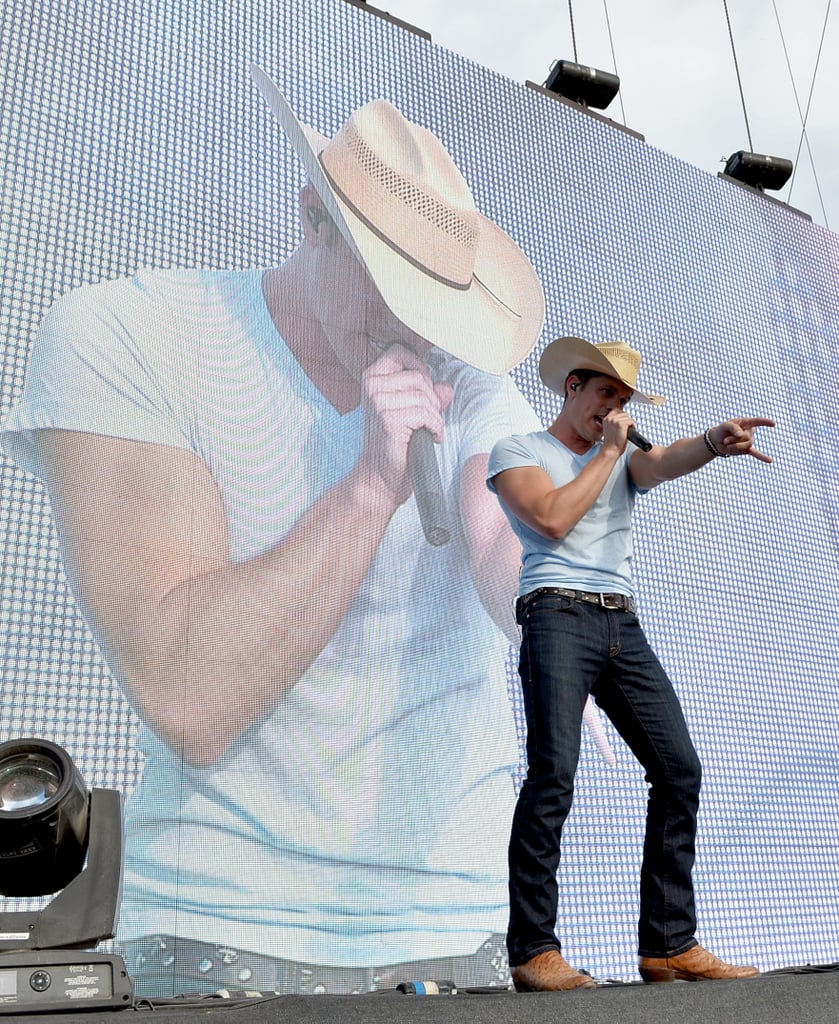 And those jeans . . . yikes.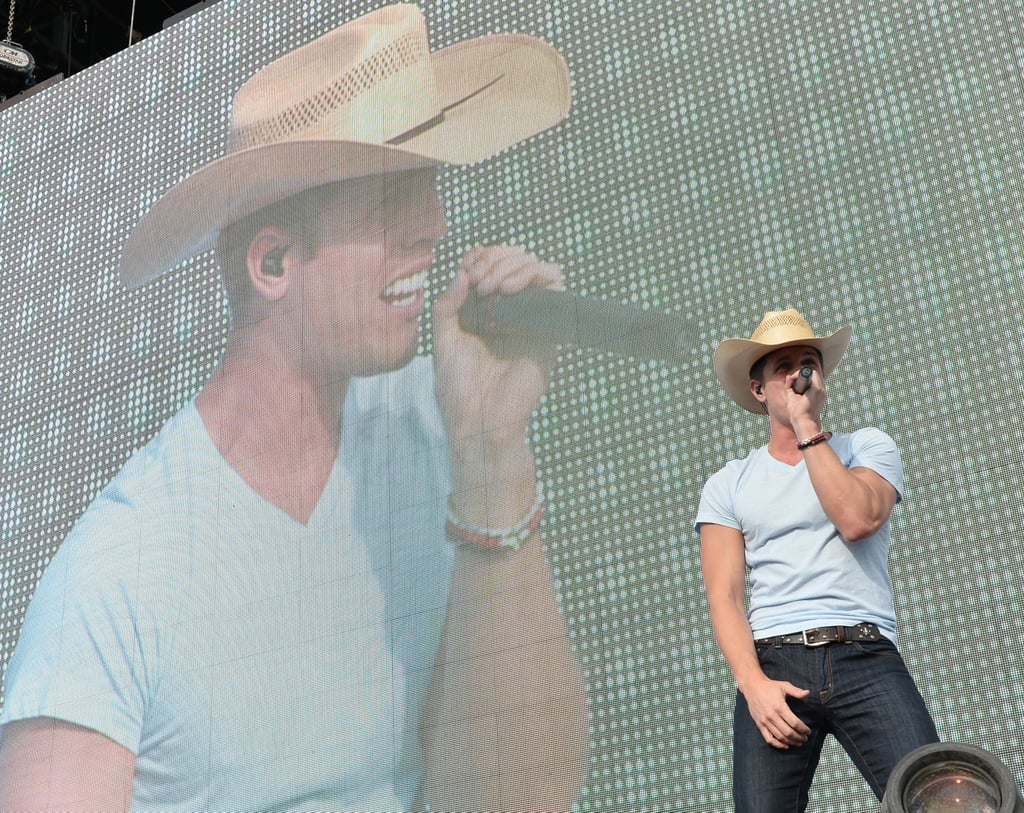 Um, and dimples!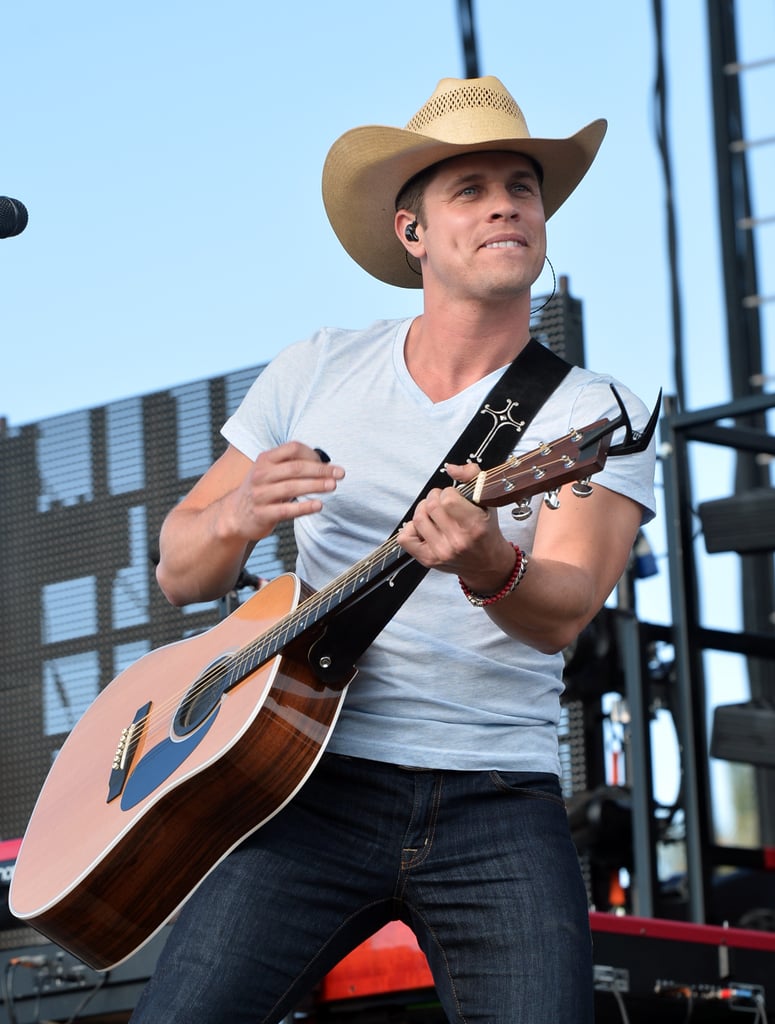 Yeah, I'm into it.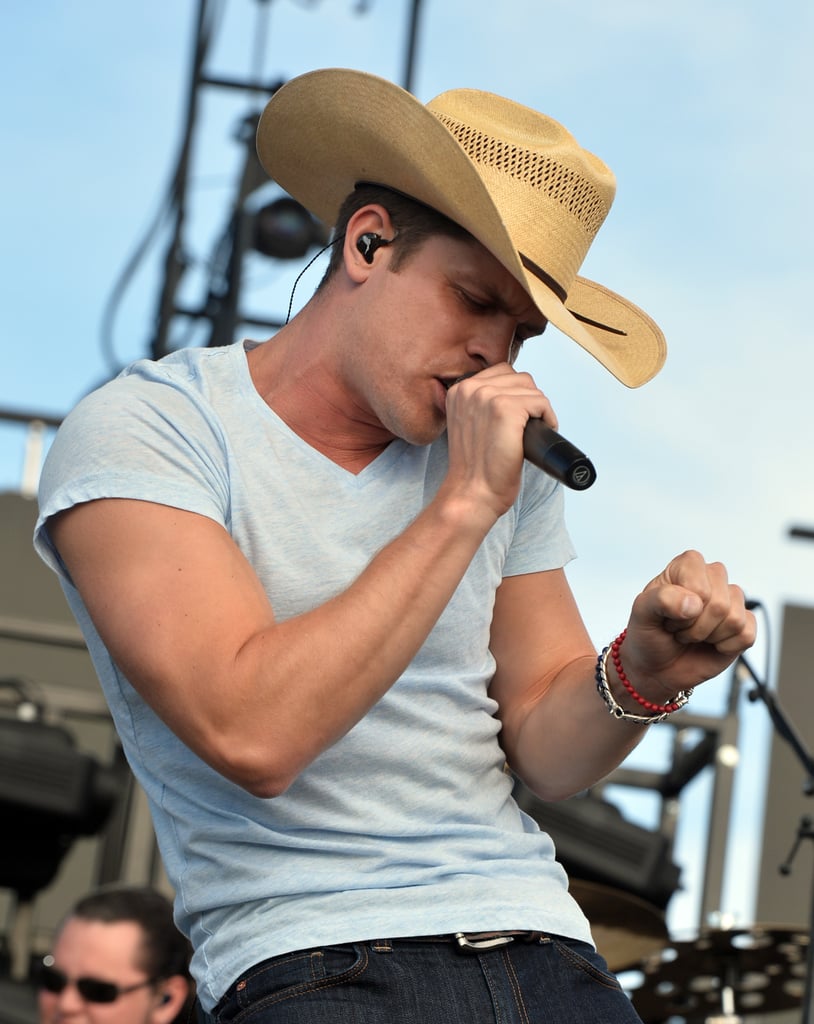 Cheers to a megawatt smile.
He definitely passes the butt test.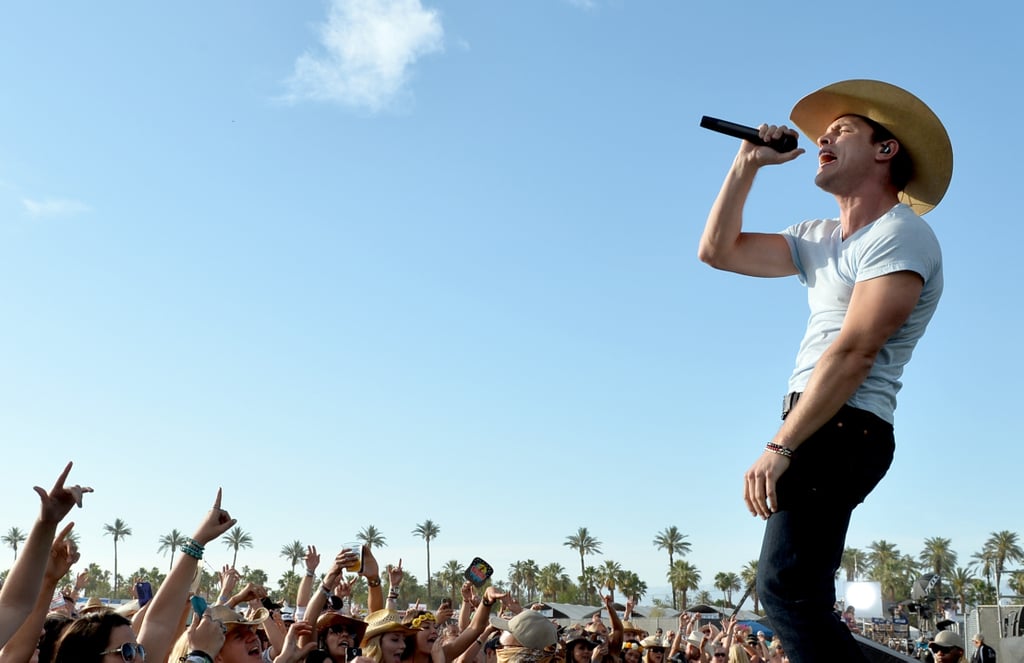 Because Jason Aldean may not be the hottest, but he can still work tight jeans.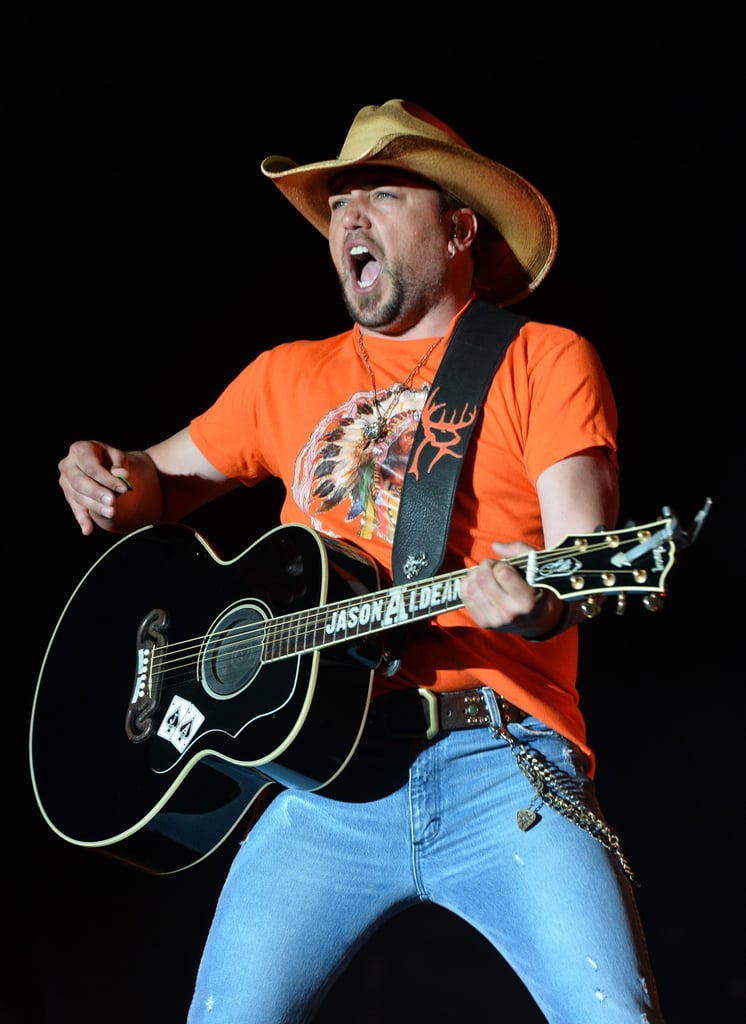 And his sexy songs make up for it.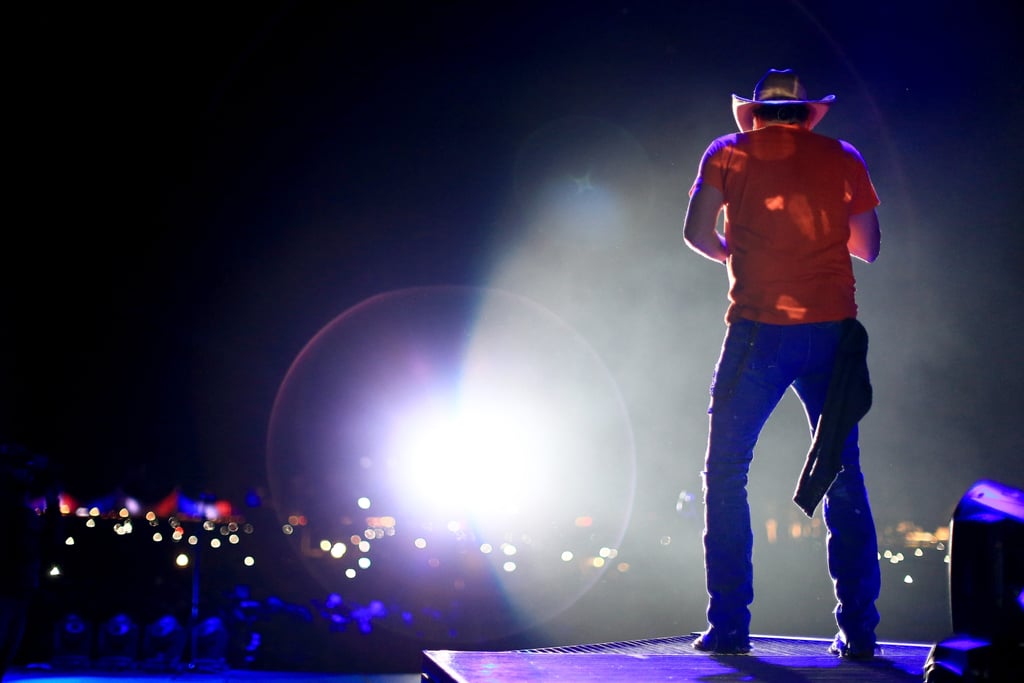 Seriously, look up his music.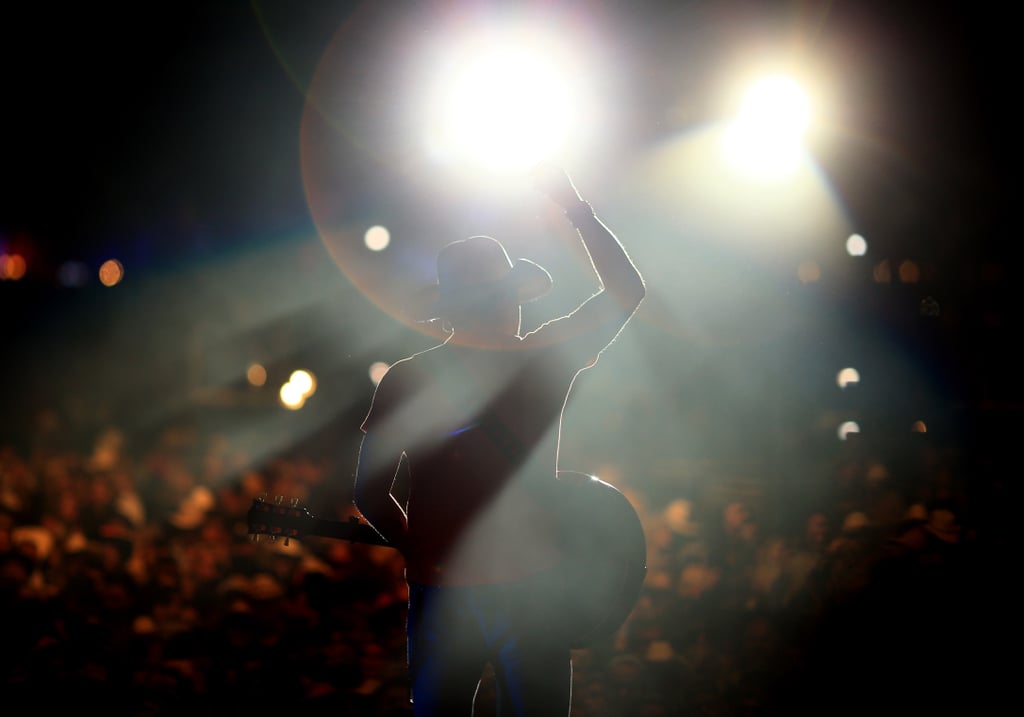 Because Thomas Rhett is a sort of hairy, grungy cowboy . . . in a cute way.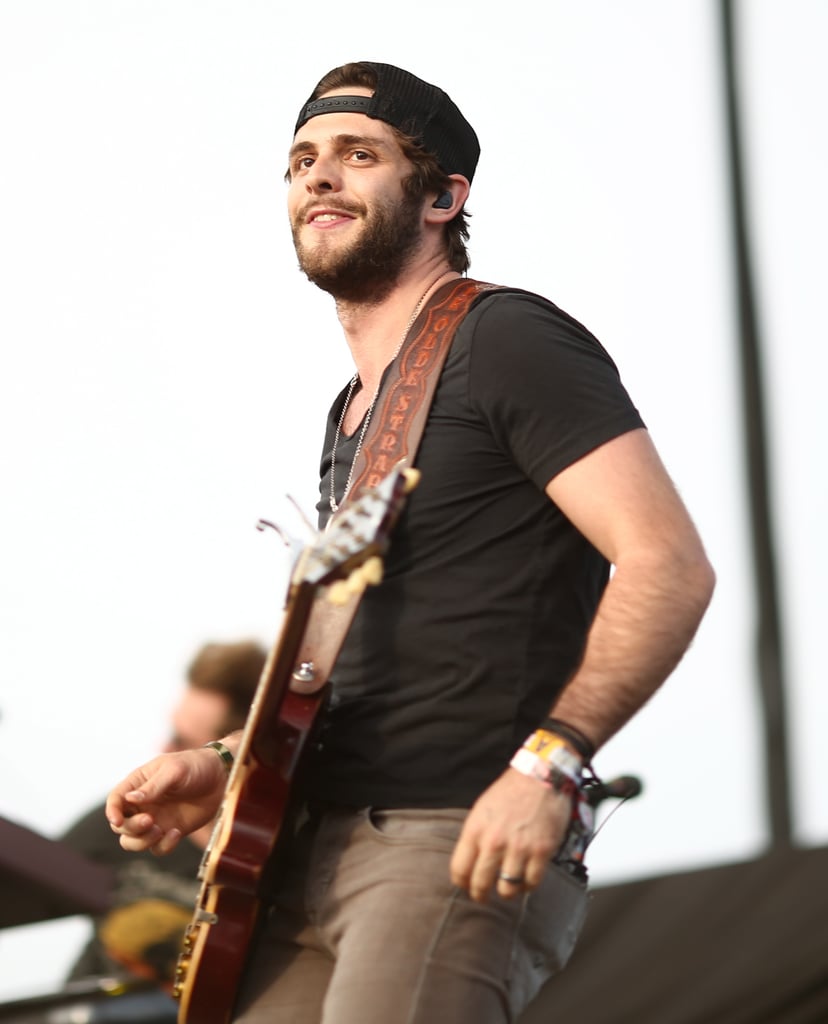 And he sqeezed into these really tight pants.
And, well, you know where I'm going with this.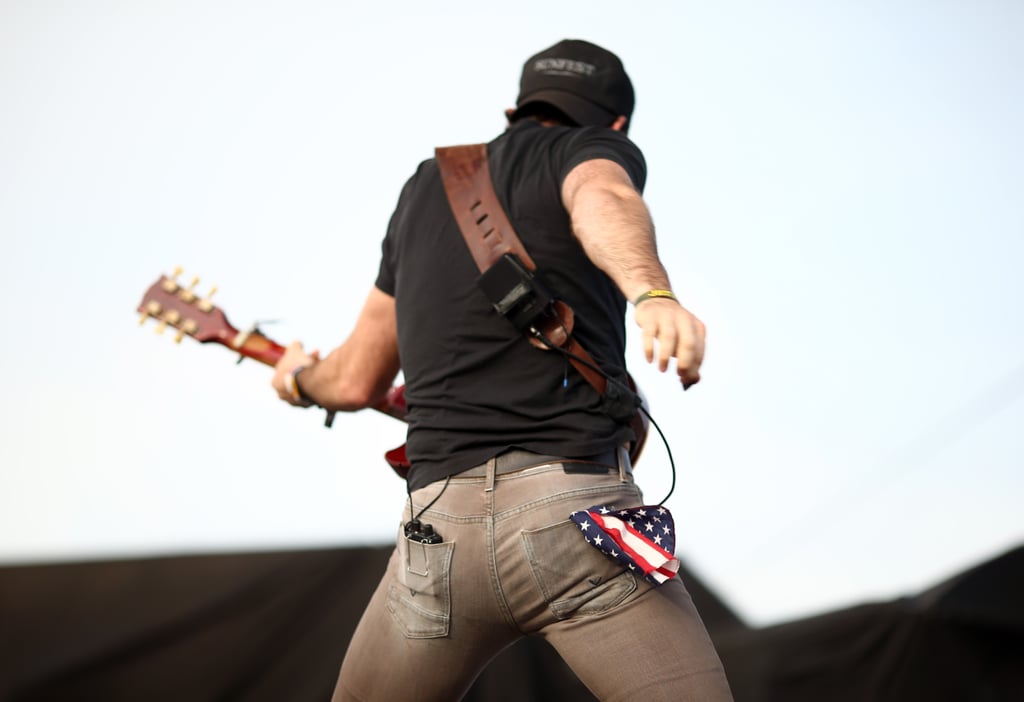 Because I don't know who Dave Simonett of Trampled by Turtles is, but he's really hot.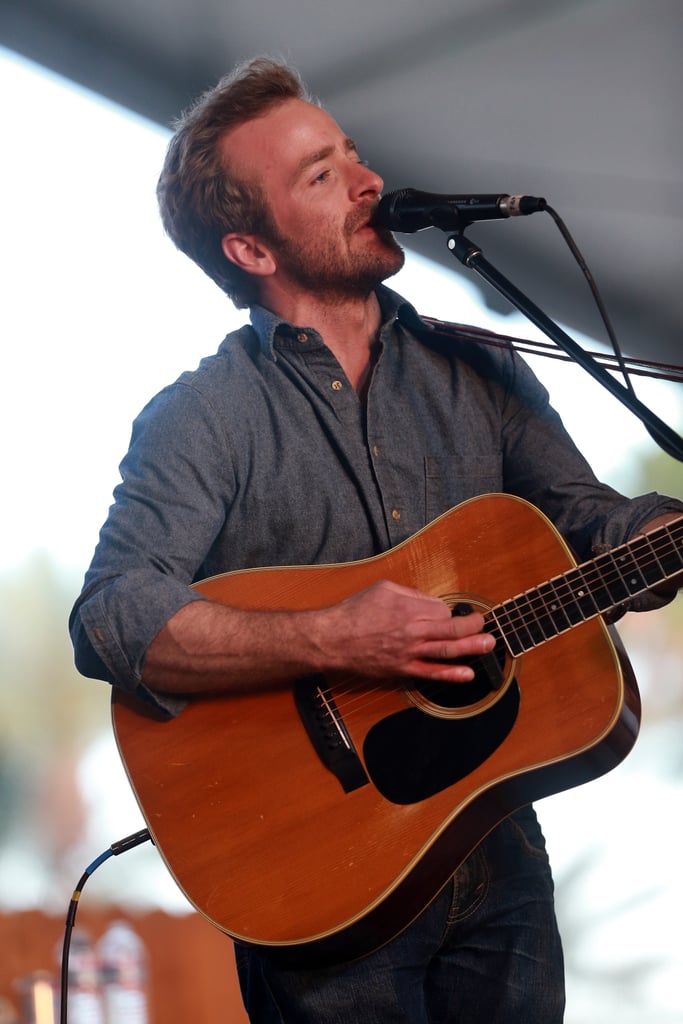 Because if you're into that baby-faced cowboy look, Jon Pardi has you covered.
He's just a good ol' country boy.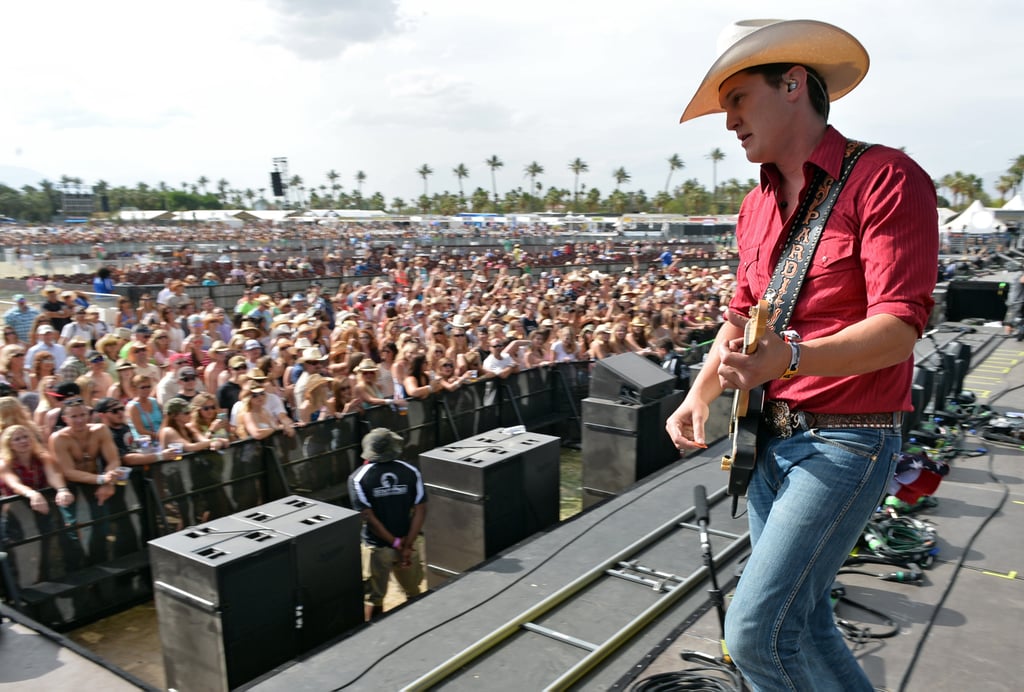 Or if you're into a tattooed alt-rock crossover look, there's Franky Perez.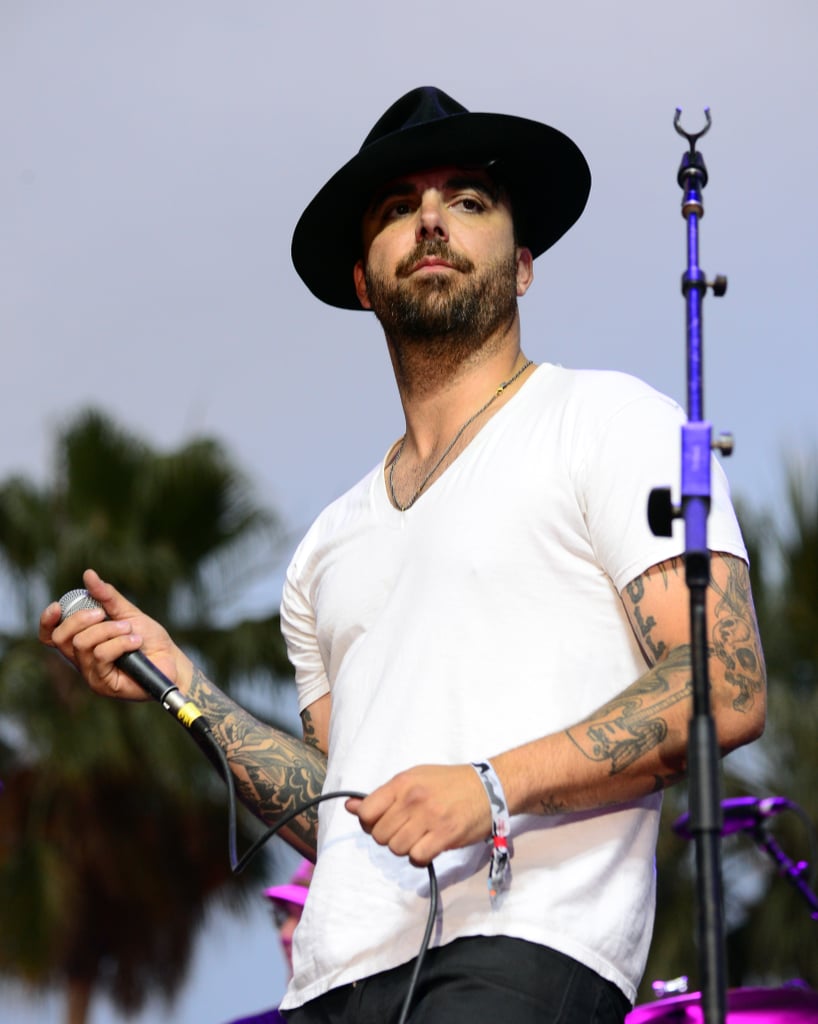 And if you like beefy, camo-wearing country rockers, there's Brantley Gilbert.
And Easton Corbin is pretty cute too.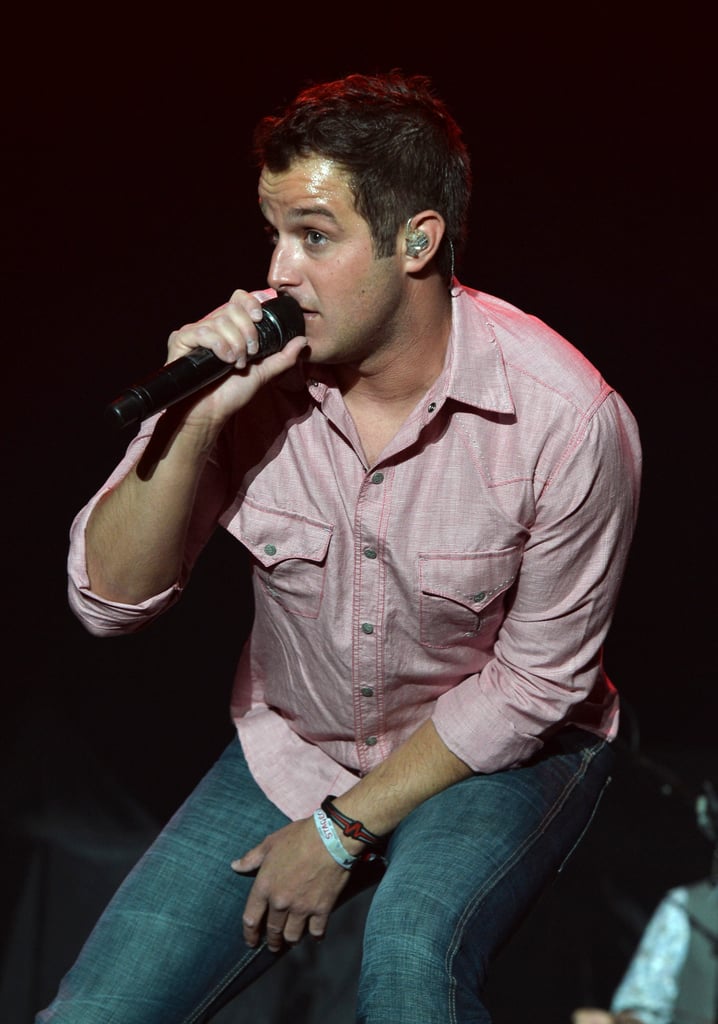 There's even a bearded ginger — Eric Paslay!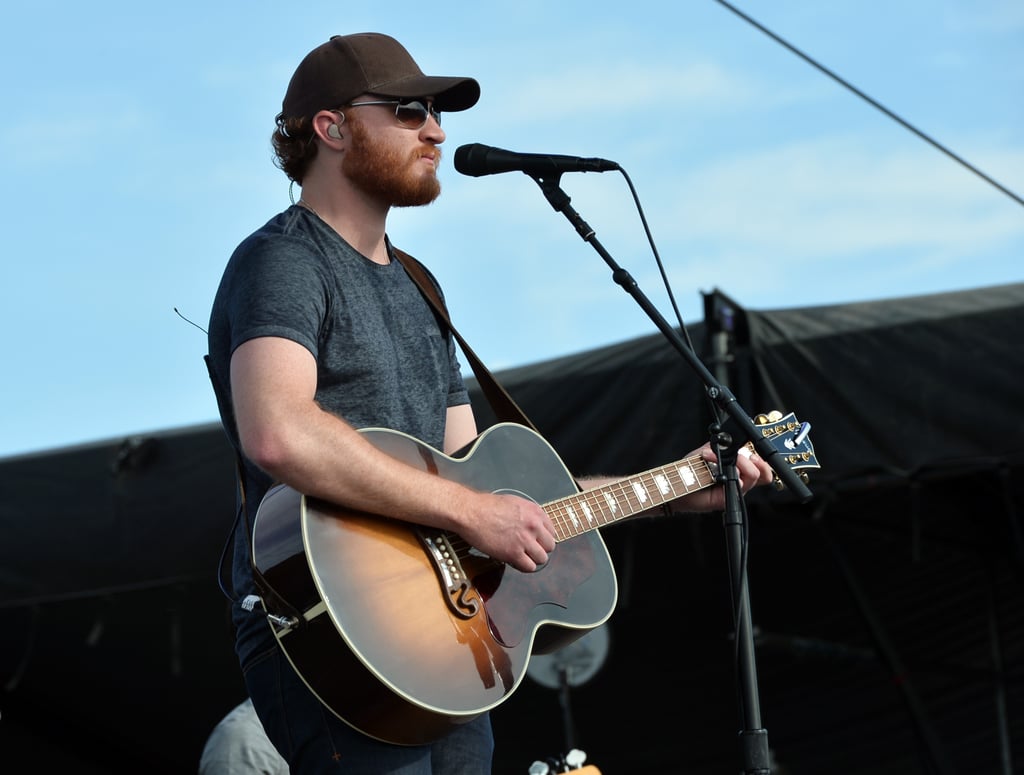 And if you squint your eyes, Sam Outlaw sort of looks like Justin Theroux.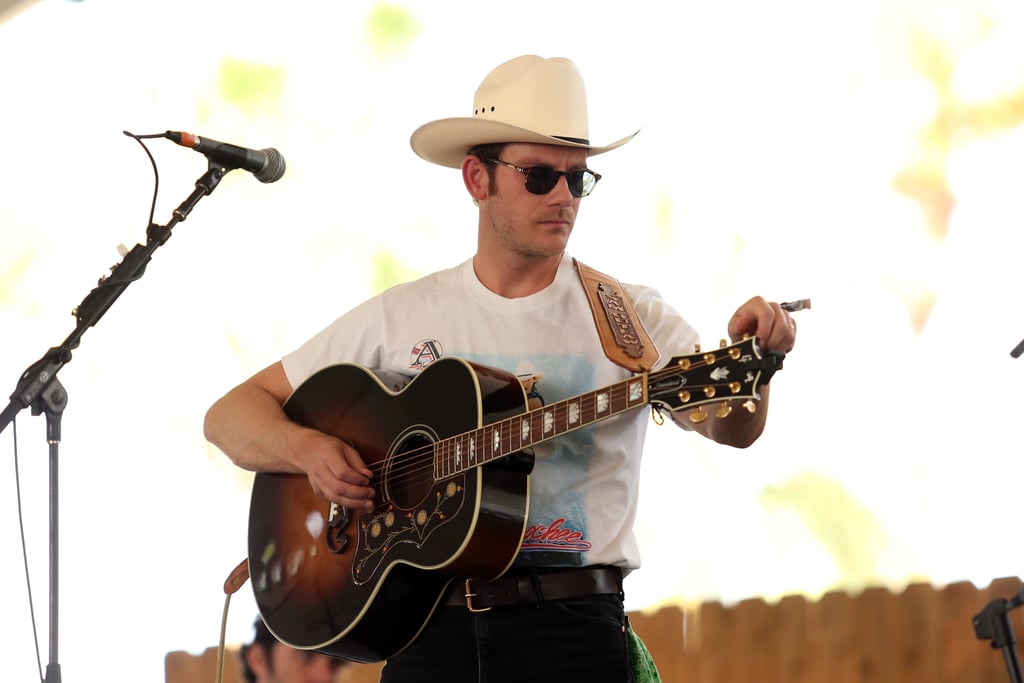 And if you like mullets . . . Yeah, OK. Too far.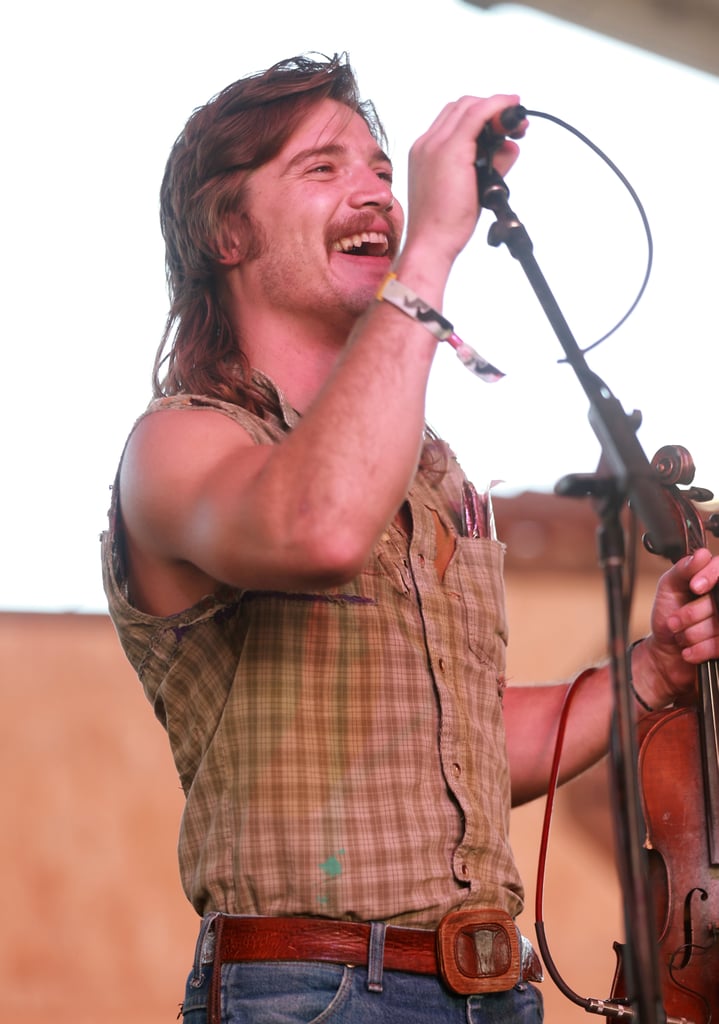 But hey, Dan Smyers and Shay Mooney of Dan + Shay are pretty adorable.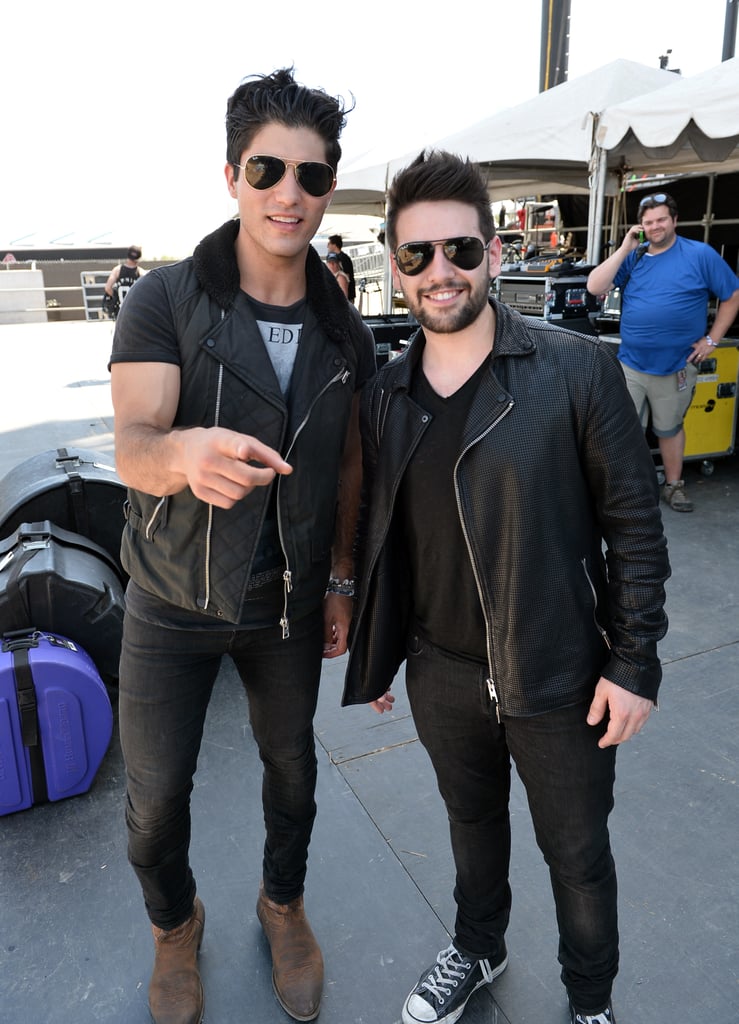 And Dan Smyers has a Darren Criss vibe going on.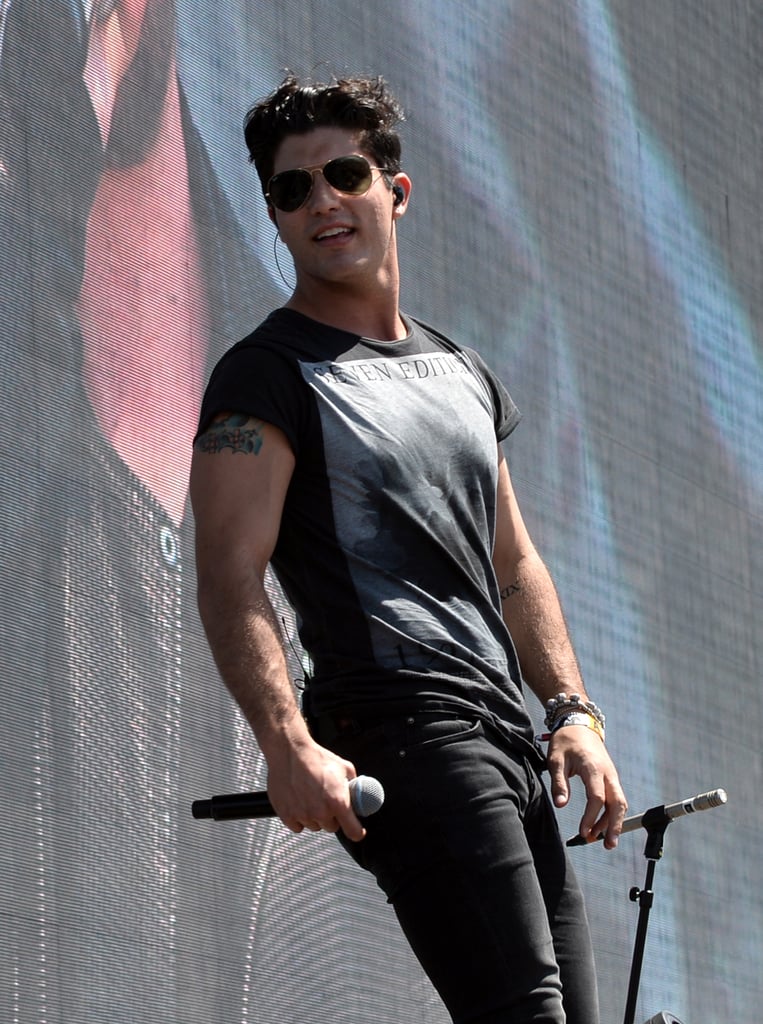 There's even a Canadian country singer: Corb Lund.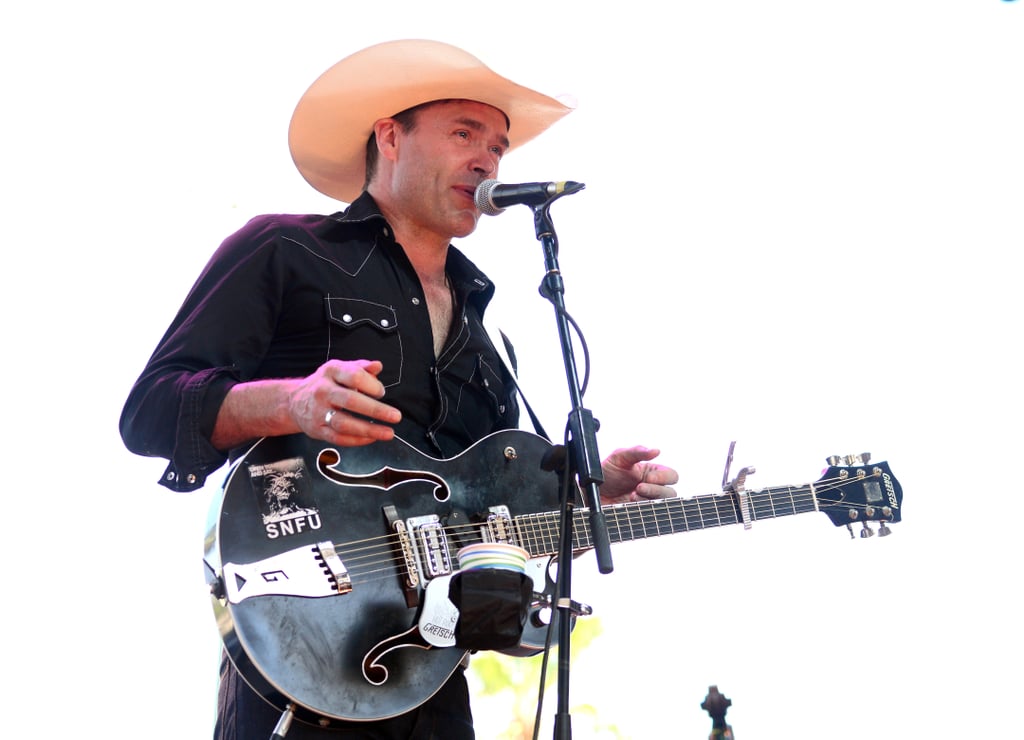 Then there's Jackson White, who kind of looks like he belongs in a British boy band (he's actually in a band with Katey Sagal).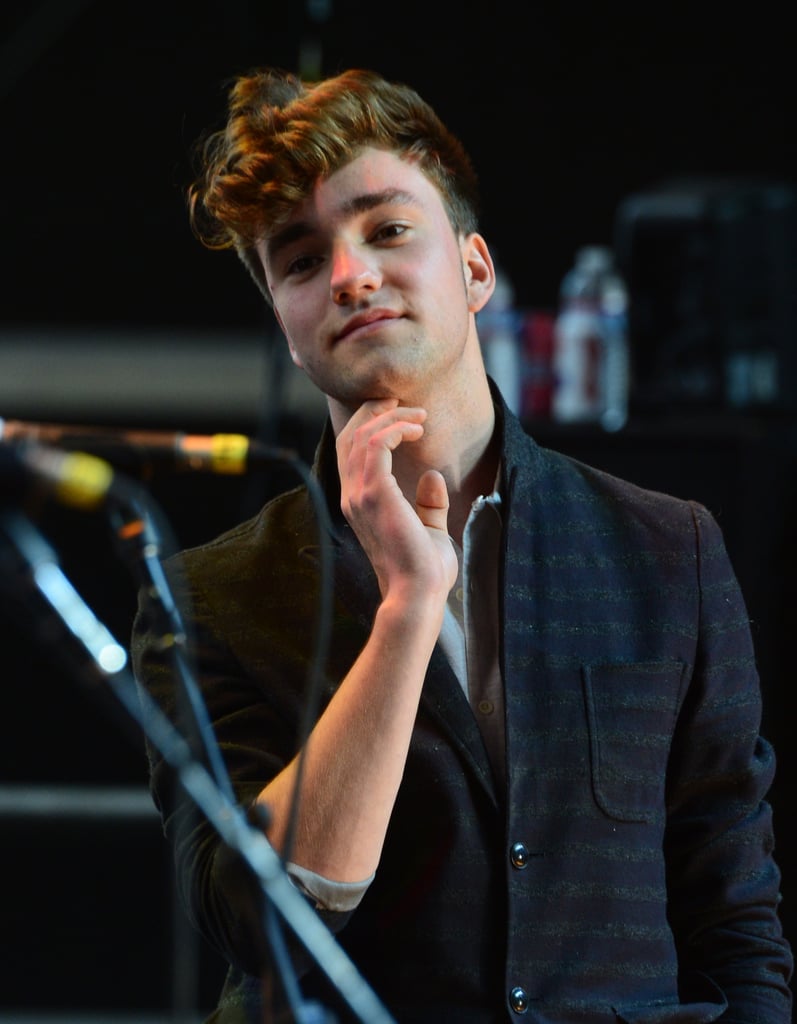 For folksy gals looking for a guy who can play the washboard, there's this guy from Spirit Family Reunion.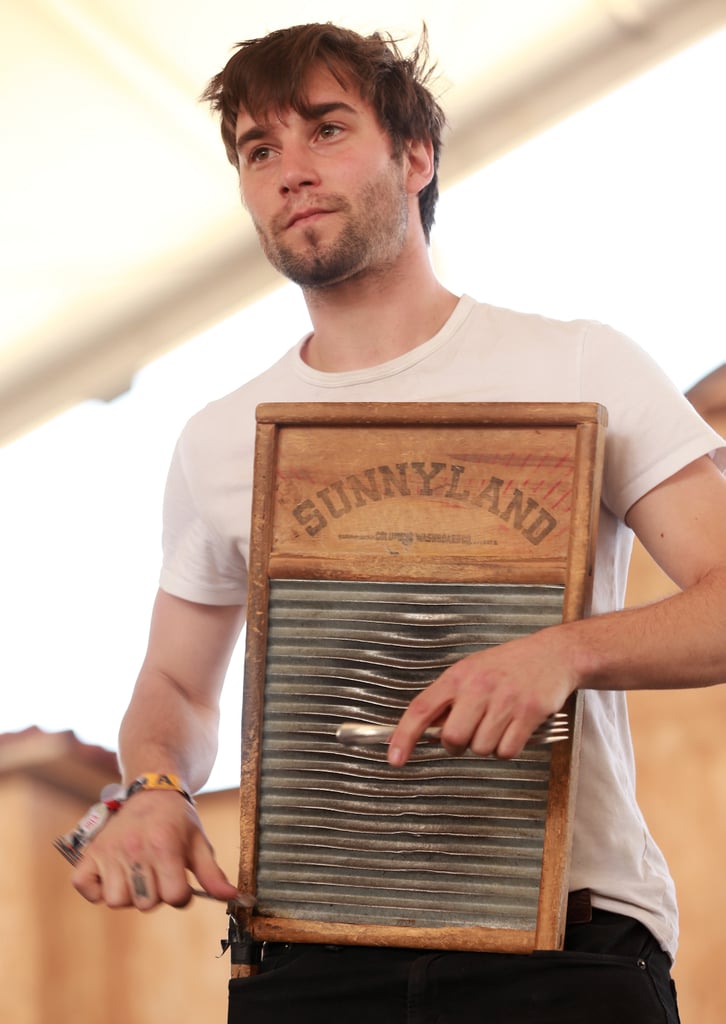 And this James Dean look-alike.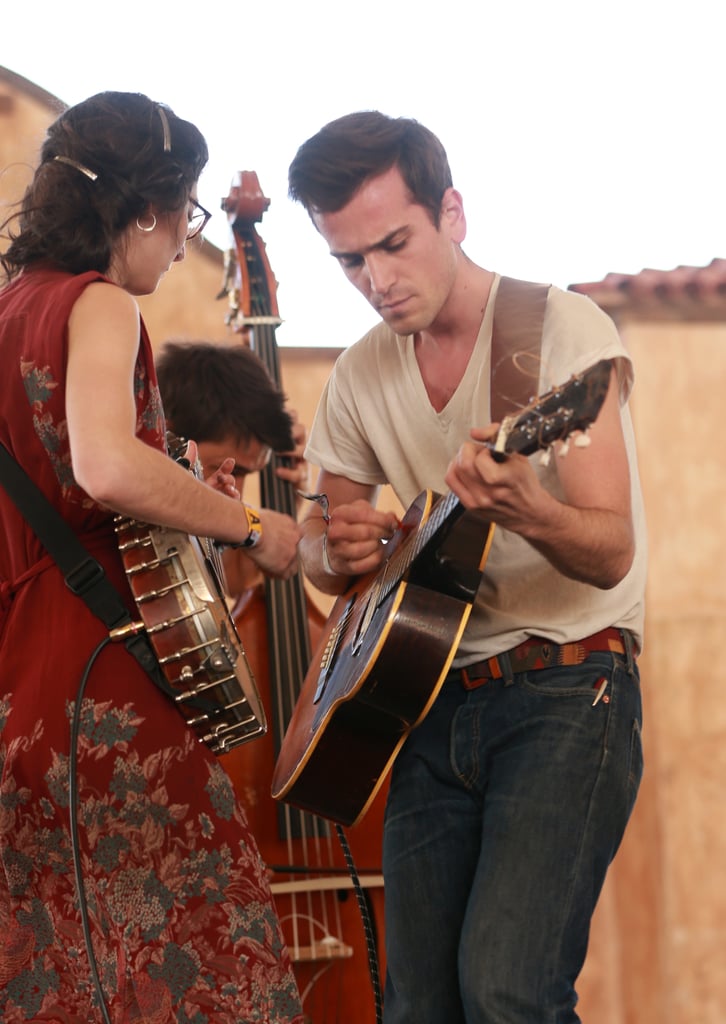 Whiskey Shivers is here to satisfy your mohawk attraction.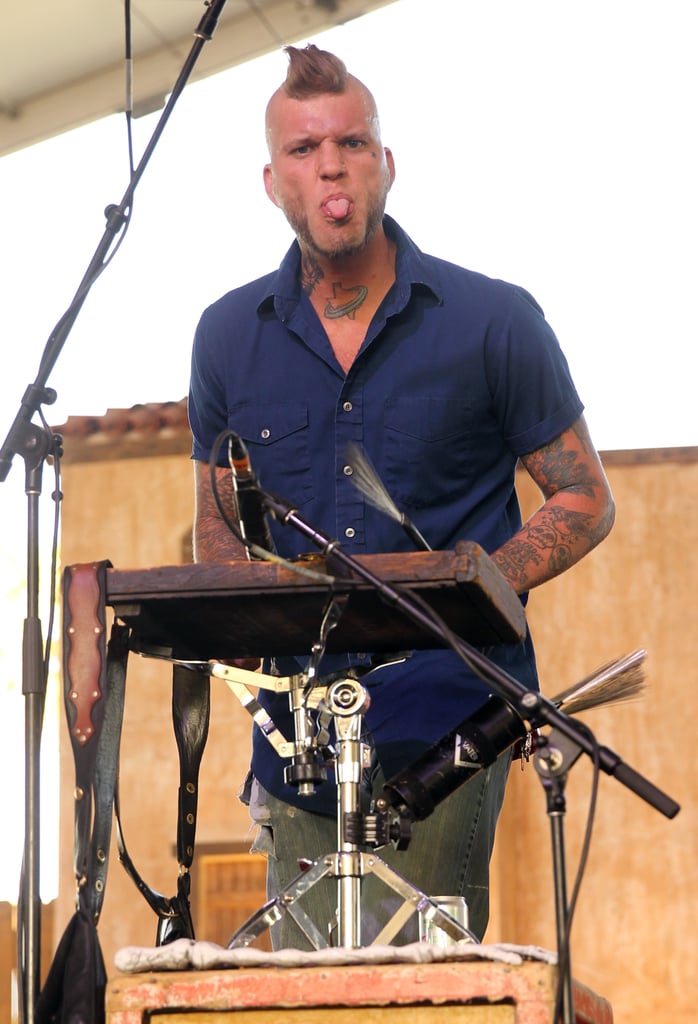 Calico has the shaggy-haired accordion player of your dreams.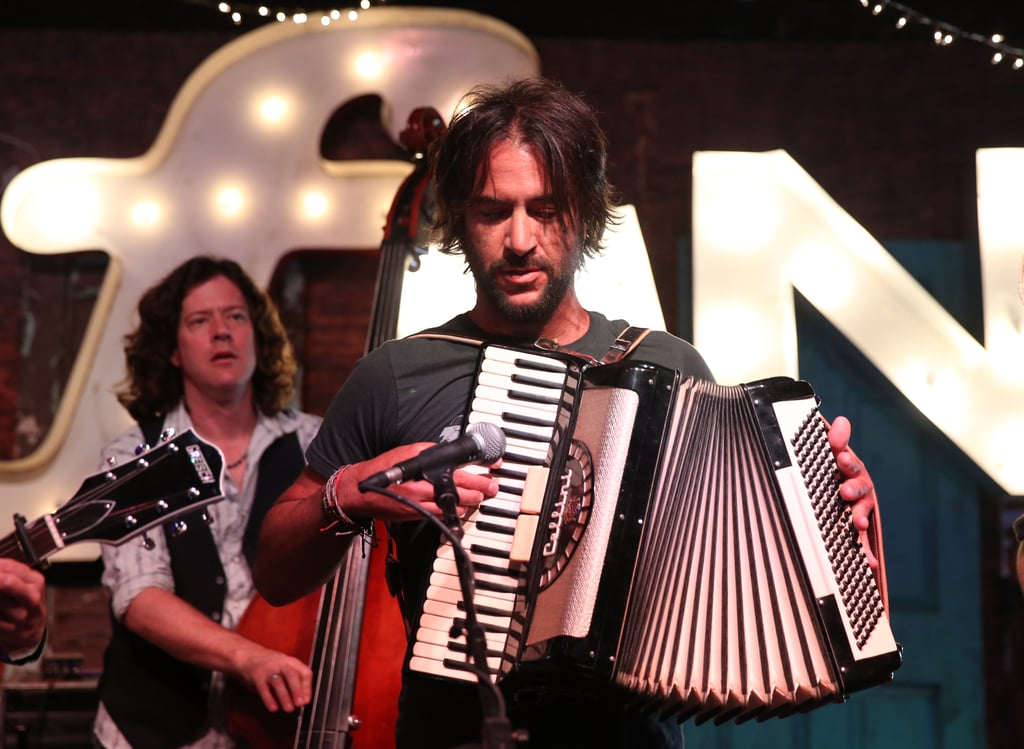 Into banjo-playing hipsters, you say? Meet Charlie Worsham.
In conclusion: butts.