Stats on Cohabitation Make Case For Ignoring Them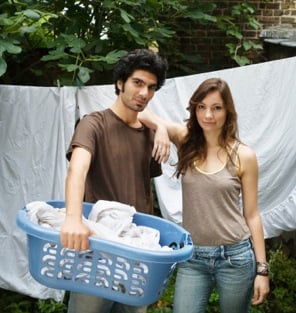 Yesterday, the New York Times featured an article about changing marriage norms. It highlights a new study that concludes: "The likelihood that a marriage would last for a decade or more decreased by six percentage points if the couple had cohabited first." But then it says: "If both partners are college graduates, the chances improve that they will marry and that their marriage will last at least 10 years" even if they cohabitated. Wait I'm confused.
Looking into how cohabitation impacts marriage and divorce rates is a popular research topic. But if you pay attention you see so many factors (like a college degree) impact your statistical chance of marital bliss — if that's what you want of course. The same Times article points out that your chances for staying married a decade improve if you marry after age 26, or if you have a baby eight or more months after your wedding.
So instead of using other people's experiences and statistical computing to make life decisions, I think we're all cool with doing what feels right for us. If you don't feel comfortable living together before making a lifelong commitment, don't do it. If you want to find out more about your compatibility when it comes to finances, gender roles in the home, and overall lifestyle habits before you get married, then go ahead and move in. Being honest about your needs and communicating them to your partner is one way to make a relationship, wedding or not, healthier. Academics can now go back to exploring something else.