Stephen Colbert's Sister Is Running For Congress
Elizabeth Colbert Busch: Not Just a Comedian's Sister
A Colbert might be headed to Congress sooner than we think! Elizabeth Colbert Busch, the older sister to comedian Stephen Colbert, is looking to fill Tim Scott's South Carolina House seat this May. The South Carolina resident wants to bring her big family upbringing and her business background to Washington — a longtime dream of hers. Her brother is a household name and she's up against scandal-struck Mark Sanford; here are five more things to know about Elizabeth Colbert Busch: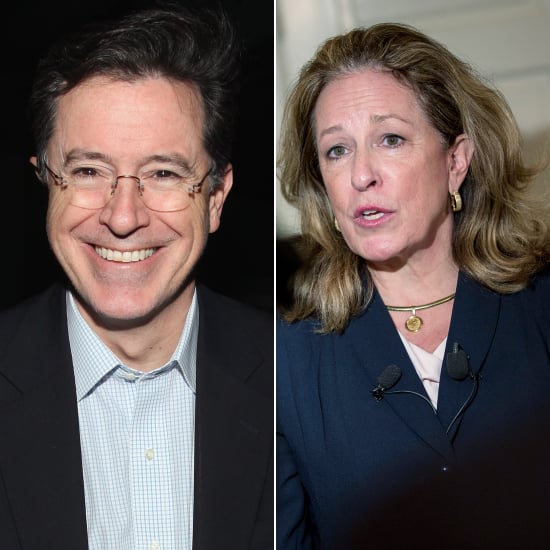 For starters, she's Stephen Colbert's older sister: It's actually the childhood memory of Stephen sitting on her lap while the two were watching Robert Kennedy's funeral that first sparked Elizabeth's interest in politics.
She's an accomplished businesswoman: Although they are close, Elizabeth is confident that her brother's fame will not overshadow her. As the director of business development for Clemson University, she explains that "when people see what I have done and they know the work we have done and they know me as a person and a professional, it will be fine."
You can call her Lulu: On the ballot, you'll see her name as Elizabeth Colbert Busch, but her nickname is actually Lulu, as revealed by Stephen, who plans to support her privately.
Her positivity is the reason behind her success: She's a successful businesswoman and it is her mindset that "life is good, life is beautiful, and you just need to keep putting one foot in front of the other." A friend claims that has allowed her to battle through tough times like divorce and loss.
Her big family is a big deal: Elizabeth believes that coming from a family of 11 kids has made her passionate about children's opportunities and given her strong negotiation skills. It is probably the reason she feels so committed to people in her community, who have pushed her through both the good times and the bad.
She goes with her gut, just like her brother: Waiting to live out her dreams, Elizabeth believes now is the time to do it. In a recent interview, she explained her sense of urgency, claiming, "My gut says you're never going to get this opportunity again. And you don't want to turn around as an old woman and say, 'I didn't try.'"
Check out her website for more information about Elizabeth and her campaign!