Stop Sex Slavery in Midtown by Going After the Men
Stop Sex Slavery in Midtown by Going After the Men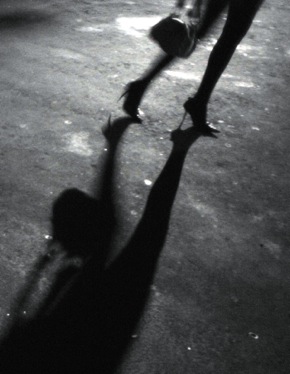 Could a college graduate living in Midtown Manhattan become a slave? Yes, according to Nicholas Kristof's weekend piece in the New York Times.
Such a thing happened to Yumi Li, who thought she was taking an accounting job in NYC when she accepted an offer to move from China to America. Professional smugglers gave her a South Korean passport, but when she arrived, she was violently gang-raped, filmed in humiliating positions, and forced to work in a brothel to pay off her $50,000 smuggler's fee. After three years, and threats that the film would be sent to her family and their homes would be confiscated, Yumi decided to seek the help of an antitrafficking nonprofit.
Kristof tells Yumi's story hoping that men who pay for sex will know that the prostitutes are often sex slaves working against their will. But increasing awareness is not enough; he says that police and prosecutors need to go after the customers to reduce demand while also targeting the pimps. He writes:

Prostitutes tend to be arrested because they are easy to catch, while pimping is a far harder crime to prosecute. That's one reason thugs become pimps: It's hugely profitable and carries less risk than selling drugs or stealing cars. But that can change as state and federal authorities target traffickers rather than their victims.

More than 70 percent of TrèsSugar readers think prostitution should be legal already, but Kristof makes a case for strengthening the law to go after pimps and customers. But if it were legal, perhaps demand for the oldest profession would be met at safe brothels controlled by the government and monitored for sex trafficking. What do you think?