Study Finds Introversion Not a Choice
What Makes Someone Introverted?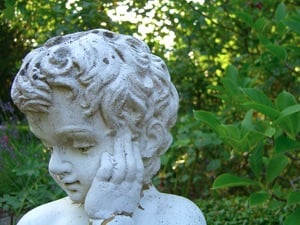 Introversion is not a choice. According to a new study the brains of people with "sensory perception sensitivity" (SPS) process the world differently and pay more attention to detail.
While general uneasiness in social situations might make you identify as a shy person, a person with SPS has more specific behavior characteristics. They take longer to make decisions, need more time to themselves, and become bored with small talk. A sensitive person also observes longer before acting and is easily startled, bothered by crowds, and more affected by caffeine. A kid with the SPS trait needs little punishment, cries easily, and asks unusual questions (don't all kids do that?).
The study concluded that about 20 percent of people have this personality trait that makes them more sensitive to social and emotional stimuli. And it's present in animals too. Do you identify with any of these traits?
Source: Flickr User rohtrs