Study Finds Women Biologically Programmed to Exclude People
Girls Aren't Mean, Just Exclusive
Boys will be boys, but girls will be mean. That's a cultural stereotype, but now research has pinpointed what causes that amorphous and unpleasant dynamic to flourish so well in estrogen-laden grounds. It's competitive and judgmental, it aims right for the self-conscious, and it's very powerful. But it's not mean; well, not mean-spirited anyway.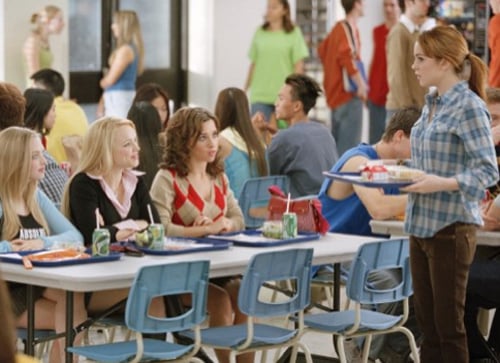 Joyce Benenson of Emmanuel College and Harvard University found that women and men socialize in completely different ways. Women prefer close, one-on-one relationships, while men prefer groups. It's why women are far more likely to have best friends than men.
But when conflict arises, men fare better. Because they socialize in groups, they're less likely to be devastated by someone leaving or coming, while women are biologically programmed to feel threatened. Because they're used to having fewer, more intimate relationships, the ousting of a former friend or the coming of a new one causes them to fear exclusion. This, according to Benenson, is what causes females to round up the troops, build a fortress of friends, and get cliquey.
I can say with absolute certainty I've seen this cliquey behavior in men, but I can also say I've seen it even more in women. Whatever. Biology can't sit with us at lunch today!