Summer Camp Life Lessons
Life Lessons Learned From Summer Camp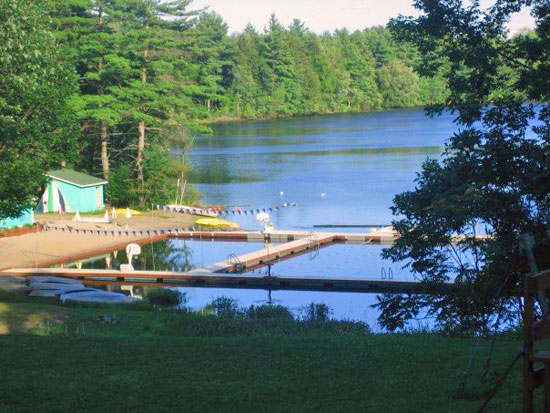 Memories of Summer camp are pretty magical. Some of my closest friends today are the girls I lived with my first Summer in a bunk when we were just 8 years old. Every Summer, I find myself scouring my camp Facebook page to see who I grew up with who still goes back and what camp looks like today.
As a child, I assumed that camp was the perfect excuse for my parents to ship me and my siblings off so they could get some much-needed alone time. But as an adult, I realize that camp gives kids so much more than an arsenal of funny stories. Here are some of the life lessons learned from fun-filled Summers at sleep-away camp.
If you don't have anything nice to say, don't say anything at all. The golden rule rules. And I know that a few of my bunk mates learned, on more than one occasion, that it's never too late to say sorry. Just mean it.
Pitch in for the communal good. I used to cringe during clean-up and inspection, but if I didn't do my part, my entire bunk was full of unhappy campers. You come to learn that helping others always pays off in the end. Do your part and don't cut corners.
Being goofy is seriously underrated. You don't need to perform in a camp talent show to remember how to laugh and play like a child! We become so wrapped up in how our peers perceive us. Letting loose is always in style.
Be here now. Being present in the moment is some of the best advice I've ever received. No need to worry about things we can't control or what the future may bring. Enjoy the experience, breathe it all in, and remember that life is good.
Put down your cell phone and look at the stars. We have become so reliant on technology for absolutely everything. Shutting off your electronics and getting out into the woods can really put things in perspective.
Did you attend camp as a kid? What are the greatest lessons you learned?