Summer Sex
6 Summer Sex Trends of 2014
Summer means hotter weather and also hotter sex. From doing it outdoors to sensation play, couples are willingly to try new things. AskMen shares the top sex trends you should know.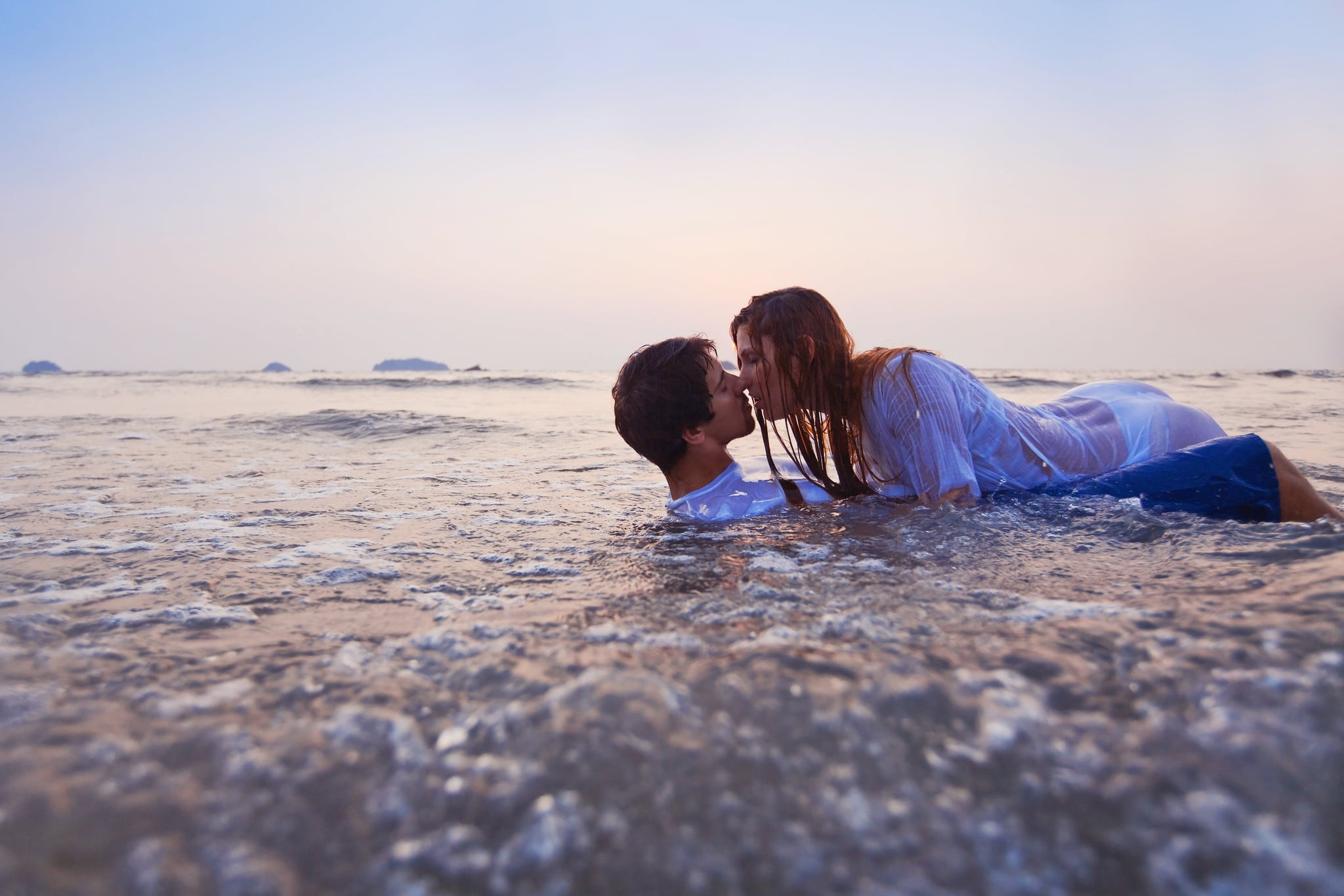 Though we're only halfway through 2014, new trends are already starting to pave the way to a happier and more interesting sex life. While you might not be turned on to all of these ideas, there's sure to be something that gets you — or your girl — going.
More Nudity + Sex Outdoors
You might call 2014 the year of the nipple — I'm looking at you, Rihanna and Scout Willis — but there's a little more to this year than just see-through dresses and pasties. Ladies on vacation are posing in front of oceans, buildings, trails, and more with their back turned to the camera (so, no nips!), topless.
Sexpert Kat Van Kirk attributes the rise of the nude selfie to an uptick in outdoor sex: "It has really paved the way for the rest of the country to follow the celeb example. The idea of risk and taboo draws many people to exposing themselves," she told me in an exclusive interview with AskMen. "Sex outdoors can be exhilarating and an easy way to turn up the heat on your sex life."
Van Kirk only has one warning: Don't get caught! "Choose location carefully. Some people prefer to do it while on vacation where no one knows them. The best thing a woman could do is to wear a skirt — easy access and it hides what's happening underneath."
With less hush-hush behind being naked, I predict adventurous, outdoor sex will be on the upswing this summer. Especially according to the LELO Global Sex Survey published earlier this year that finds a rise in couples who claim they've had sex outside — 35 percent in 2014, compared to 27 percent in 2012.
Advances in Condoms
Two new condoms are popping up in the market: a superthin one and one just for the tip (yeah, really). Bill Gates is funding a $100,000 grant to AID researchers in developing the thinnest condom yet. The hope is it'll encourage more dudes to wear protection, since they won't be able to feel the often-uncomfortable condom.
As for the "I'll-just-put-the-tip-in" rubber? Called the "Galactic Cap," inventor Charles Powell says it will increase protection while facilitating orgasm. If you really want a condom that just covers from the coronal ridge — ahem, the tip — and up, donate to Powell's campaign here.
Couples Vibrators
Since Charlotte made vibrators normal and not off-limits in Sex and the City, "The Rabbit" — one of the bestselling vibrators to date — has hopped its way into many women's bedrooms. But what used to be a one-person act is now turning into sexy foreplay for couples. More and more couples vibrators are hitting the market and Kirk doesn't see that changing anytime soon.
"There has really begun to be a greater acceptance of men using sex toys, and the trend in couple's toys is directly related to this phenomenon," Van Kirk told me. "Some of the specific trends I'm seeing with vibrator design include: wireless capabilities, toys that incorporate anal play for him and her, more ergonomic and environmentally friendly designs, and even vibrators you can insert during penetration."
Label-Less Sexual Orientation
Experts are saying men and women are forgetting the labels and going by what's interesting to them in the moment. Van Kirk sees a rise in this trend after more and more celebs jump on the label-free bandwagon: Fergie, Gavin Rossdale, Maria Bello, and Olympian Tom Daley, to name a few. "It's true that sexual identity may not always match behavior — heck, if we throw fantasy in there, that really confuses things," she told me. "More and more research is coming out — no pun intended — stating that sexuality may be far more fluid than originally thought. Gone are the days of fixed sexuality for everyone."
Move Over, Fifty Shades
While Fifty Shades of Grey may have made women more comfortable expressing their desire for less-vanilla sex, two years later, the kink is just getting started. Sex blogger Alison Tyler told me she sees a serious interest in kink. "For decades, kink was kept in the corner," she told me in an exclusive interview. "Now, couples appear much more interested in trying erotic behaviors at home."
The New Type of Dirty Sex? Sensation Play!
"Sensation play can involve anything from suction to electricity play — for those who are the most adventurous," says Van Kirk. She also sees more couples attending or throwing their own sex parties: "I've seen people who years earlier wouldn't even know what B&D is, now having bondage and discipline-themed cocktail parties," she told me. "Personally, I think this whole new level of sex play is great. It creates more self-acceptance around sex and better communication about sexual desires and needs. Who knows? Maybe it'll turn around the increase in divorce!"
Check out more great stories from AskMen: