Sunday Magazine Posts New York Times Magazine Articles From 100 Years Ago
Website du Jour: Sunday Magazine
Can't wait to get your hands on this weekend's New York Times Sunday Magazine? Then peruse a few back issues — like, 100 years back — on Sunday Magazine. Every Friday, the blog posts the most interesting articles from the NYT mag from the same weekend 100 years prior, like this curious case of a woman who amassed "a remarkable assortment of things gathered apparently through the mere love of shopping." Nowadays, you might call her a shopaholic! Or a hoarder.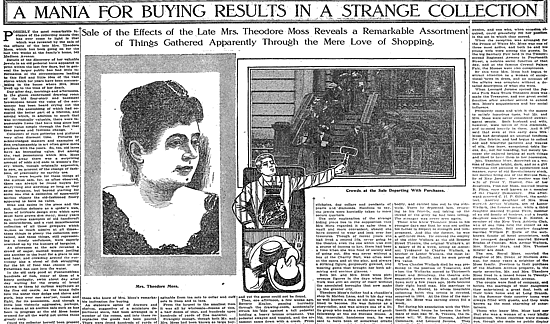 Since all the articles reproduced on the site were published before 1923, they're squarely in the public domain. Back in those days, coeducation was deemed a menace by prominent college presidents, and being buried alive was apparently a common fear. But not everything sounds so different: even a century ago, Times Square was teeming with bright lights and crazy characters.
With headlines worthy of The Onion and genuinely fascinating factoids, this site has plenty to keep you busy until brunch.