Superhero Movies 2012
Best of 2012: Who's the Sexiest Superhero?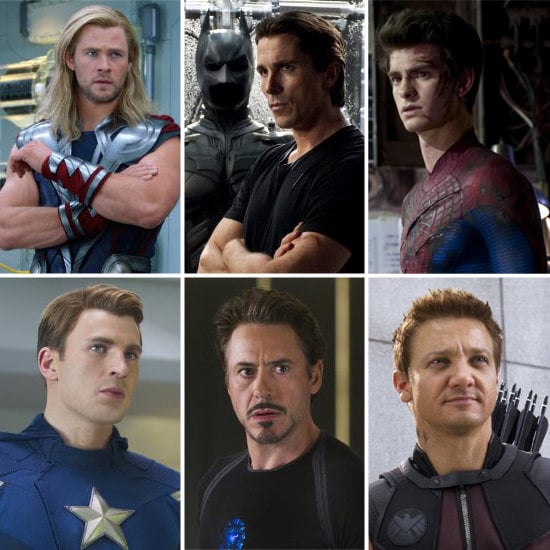 There's a new onscreen superhero on the horizon flying to a theater near you — Henry Cavill will be Superman in next year's Man of Steel. Henry joins an elite group of hot actors who've donned sexy superhero suits and won us over with their superpowered onscreen alter egos. These fine, well-built men proved good guys can be good on the eyes. And we'd let them save us from danger any day.
This year, Christian Bale brought back his brooding babe factor as Batman in The Dark Knight Rises, and Andrew Garfield showed his sexual magnetism as the webbed hero in The Amazing Spider-Man. Then The Avengers brought together a crop of cute caped crusaders like Chris Hemsworth as Thor, Chris Evans as Captain America, Robert Downey Jr. as Iron Man, and Jeremy Renner as Hawkeye. So tell us: if you were the damsel in distress, who'd you want sweeping you off your feet?