Susan G. Komen and Planned Parenthood
Why Did Susan G. Komen For the Cure Cut Off Funding to Planned Parenthood?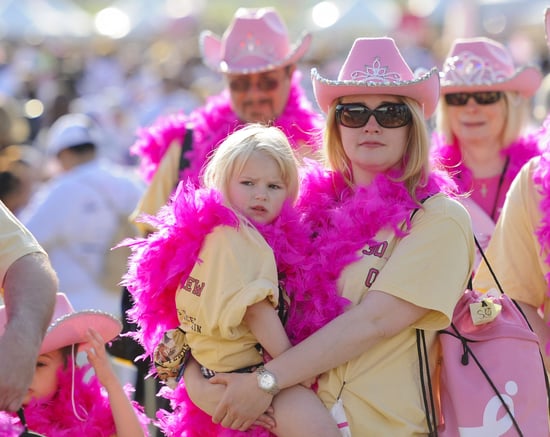 For years Susan G. Komen for the Cure has provided Planned Parenthood grants for breast cancer screenings. It recently decided to cut off the women's health provider, causing outrage among many supporters of both groups. Petitions to Komen to change its mind have been circulating on Facebook and across the Internet.
After Komen's decision became public, Planned Parenthood told supporters that "after facing pressure from anti-women's health political organizations, the Susan G. Komen for the Cure Foundation has announced that it is ending future funding for lifesaving breast cancer screenings and breast health education at Planned Parenthood health centers." Supporters know Planned Parenthood provides crucial services besides abortion, and critics of Komen's choice to stop funding assert the irony of cutting off life-saving cancer screenings to show you're pro-life.
As evidence that the decision was politically motivated, women's health activists could point to a recent backlash against Komen from the Evangelical Christian group LifeWay. LifeWay was selling pink Bibles to benefit Komen, when it discovered the breast cancer group gave money to Planned Parenthood. LifeWay immediately pulled the Bibles, getting the attention of pro-life activists. In addition, Komen's founder and CEO, Nancy G. Brinker, is a longtime Republican with ties to the Bush family, and the foundation's newly hired vice president is a former politician with known pro-life positions. Also, Komen cited a controversial investigation of Planned Parenthood in Congress started by a staunchly pro-life member.
Even so, Susan G. Komen's founder and CEO maintained its decision to not fund organizations under investigation is part of a broad effort to reorganize donations and make them more efficient. See Susan G. Komen for the Cure's Nancy G. Brinker explain the foundation's decision below.