Switzerland Rolls Out Tiny Condoms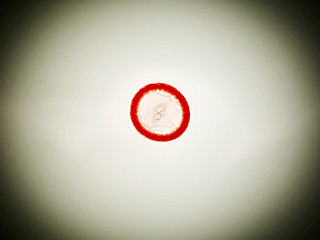 Switzerland thinks it found a solution to (pre)teens having unprotected sex: tiny condoms. Statistics suggest that 12 to 14-year-olds in the country do not use sufficient protection. Perhaps that has more to do with the fact that they're children, but hey — let's get them some condoms that fit better anyway. Why not.
But even if the condom fits, a man might not wear it. Condom marketers say it's tough to sell small condoms, and that leads to men buying ill-fitting condoms, which leads to unsafe sex.
I have an idea. Sell condoms only in sizes L, XL, and XXL, instead of S, M, L. After all, if they can have size deflation at women's clothing stores (ever go into a certain store and realize you're like two sizes smaller than normal) then why not have size inflation to help the male ego?