TSA Horror Stories: Airport Scanners Treat Maxi-Pads as Threat
Maxi Pads Turn Women Into Suspected Underwear Bombers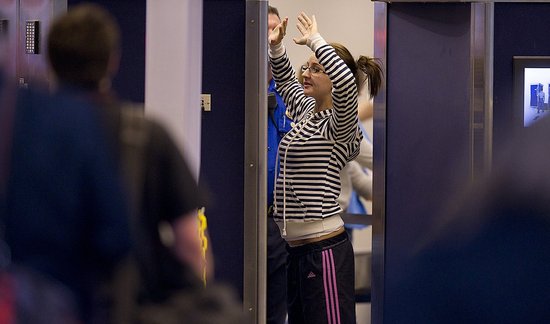 Airports may soon become a tampon-only zone for women wanting to avoid the invasive pat down. In the latest TSA horror story, a woman recounts being treated like a potential underwear bomber because she was wearing a pad. Some background: the woman was using GladRags, reusable cloth menstruation pads that are better for the environment, but it seems that any woman wearing something in her underwear, like a disposable maxi-pad or panty-liner, would be stopped.
In a letter to GladRags, the violated passenger explains:
What ultimately happened is that I was subjected to search so invasive that I was left crying and dealing with memories that I thought had been dealt with years ago of prior sexual assaults. Why? Because of my flannel panty-liner. These new scans are so horrible that if you are wearing something unusual (like a piece of cloth on your panties) then you will be subjected to a search where a woman repeatedly has to check your "groin" while another woman watches on (two in my case — they were training in a new girl — awesome).
In addition to the personal invasion, a screening system that treats a natural bodily function as a sign of a terrorist threat doesn't sound that advanced or efficient. And if you experienced any abuse during screenings, you can always report it to the ACLU.