The Tale of Two Tents: Bloggers and the Traditional Media
In Denver we got a chance to check out both the blogger tent set up by Google, YouTube, Digg and DailyKos, as well as the traditional media tent set up right outside the Pepsi Center. And believe me, these two tents could not have been more different. Over in the Google tent bloggers and laptops crowded together at long tables or comfy couches set up in a tent kept dark to make up for the lack of air conditioning. The gang of new media gave off the vibe that it was there to crash the party — only 150 of the 500 bloggers, who paid $100 for space in the Big Tent, had official DNC credentials,
Over at the traditional media tent, publications like the Washington Post had about 60 staffers each, stationed in makeshift offices, complete with ample desk space, air conditioning, and fancy computers. But don't worry — both media headquarters had plenty of flat screens and an abundance of food.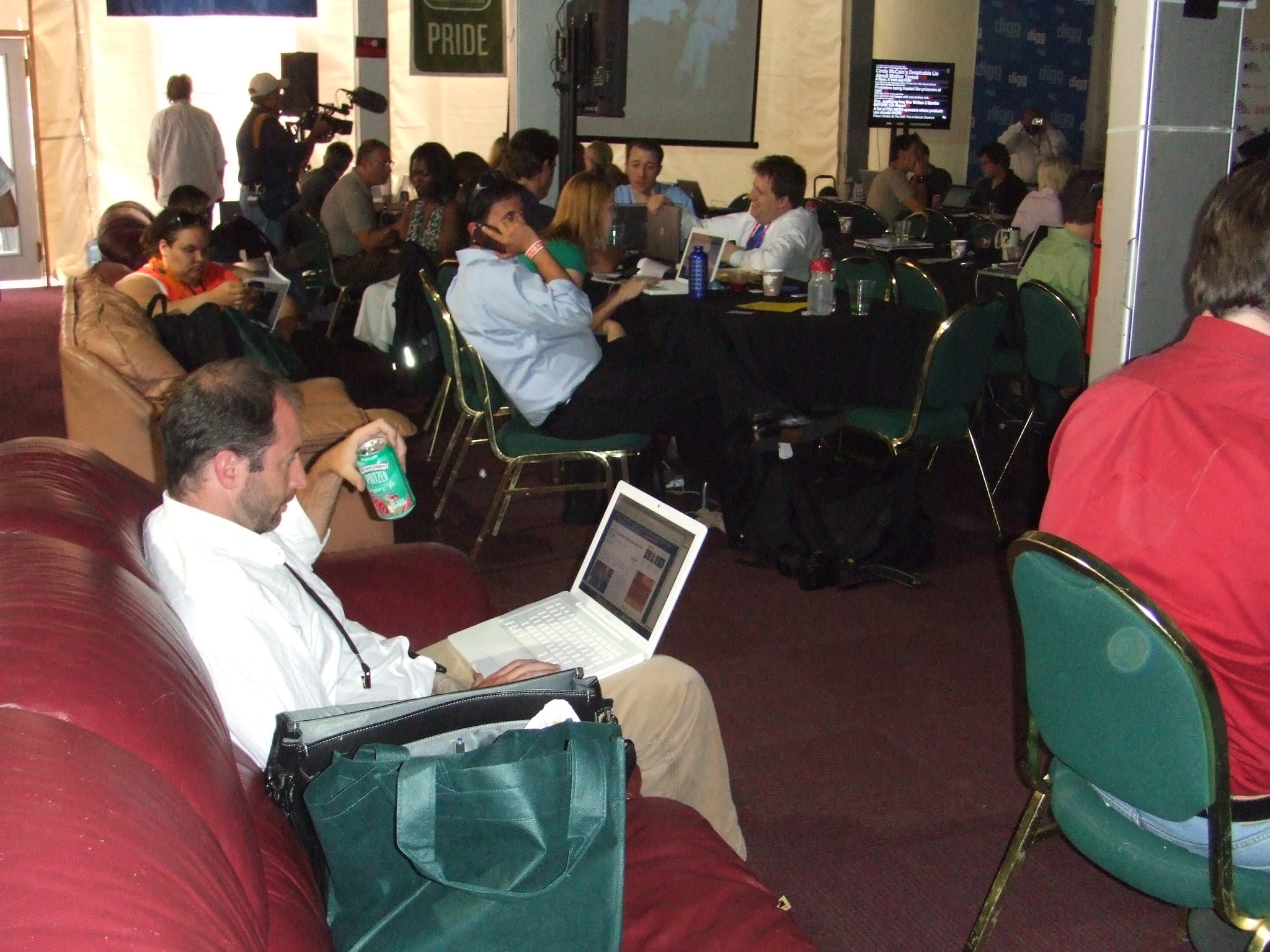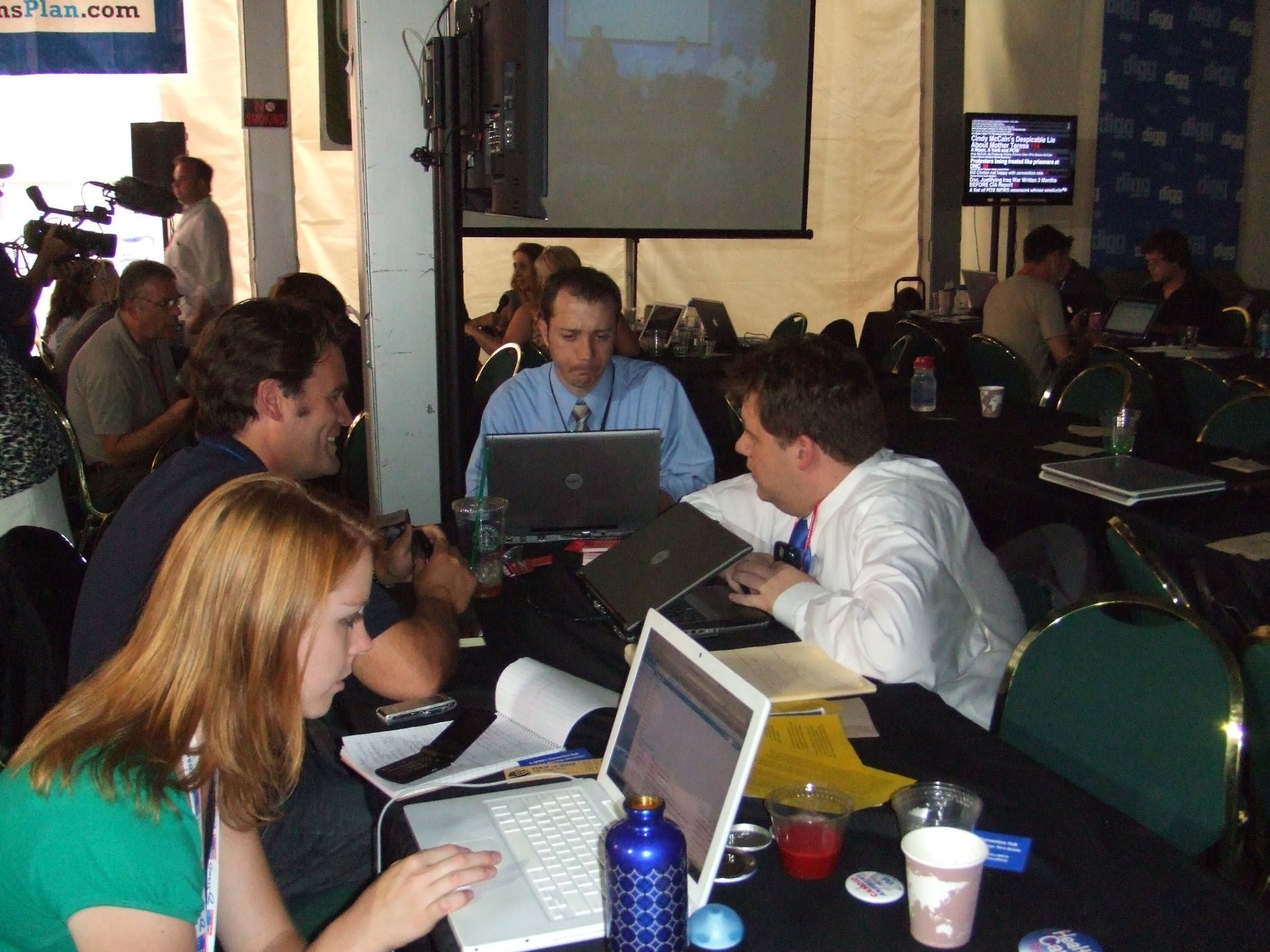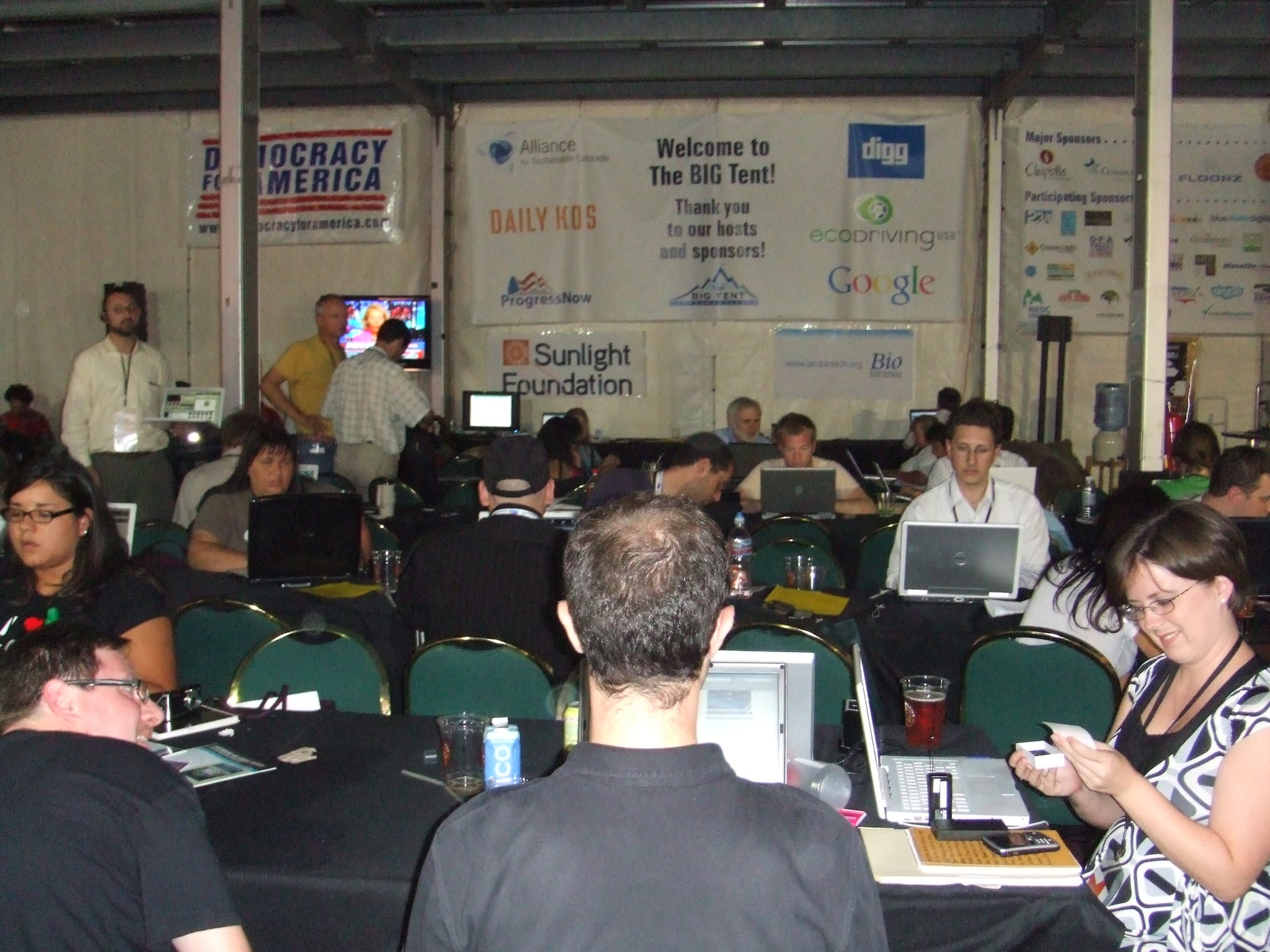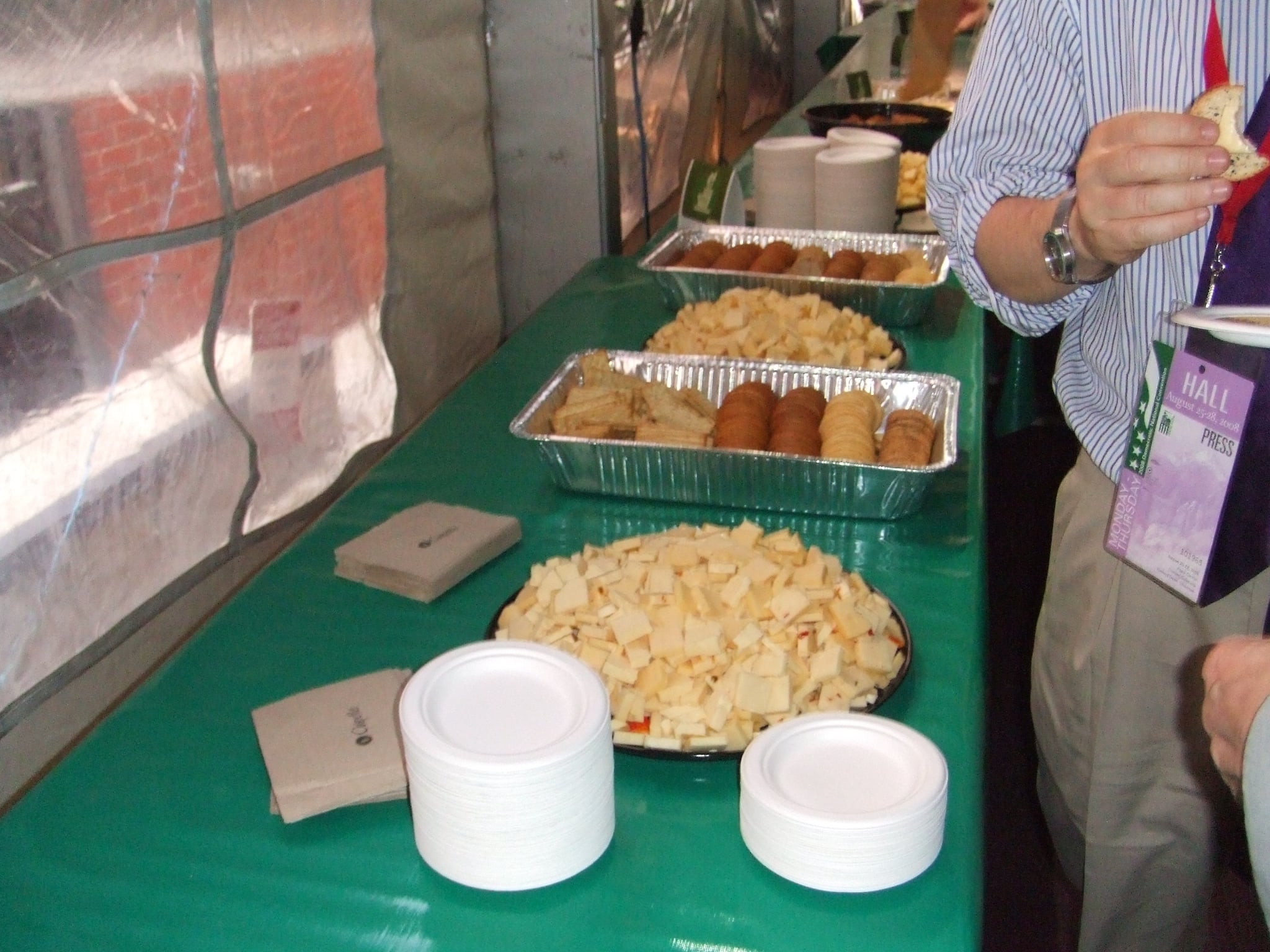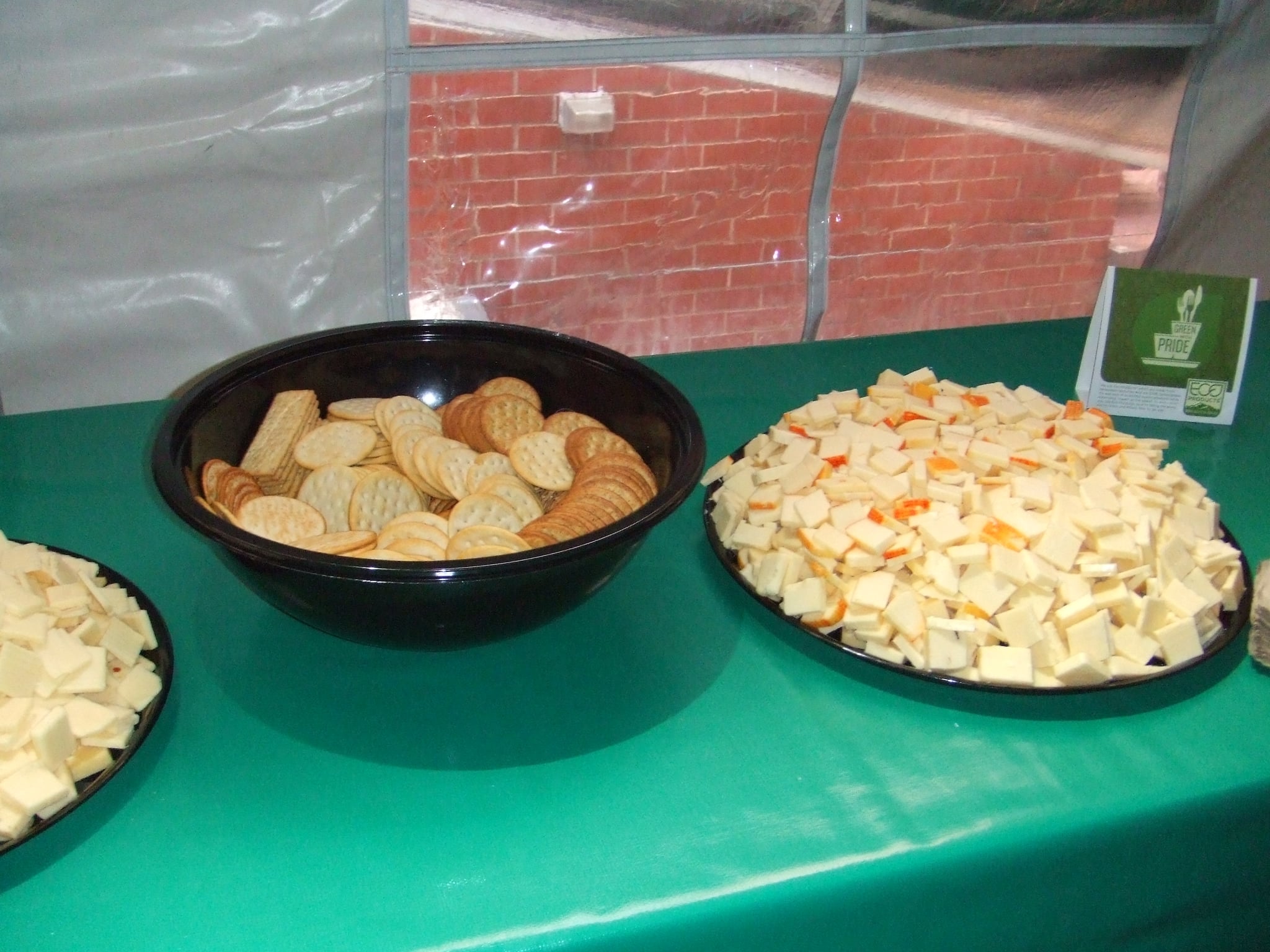 Google will be back with its Big Tent next week at RNC. To see video of a real-life blogger, and more pictures,
.