Taylor Swift Interview Quotes on Sex Appeal
Taylor Swift on Saying Yes to Revenge, No to Sex Appeal and Drinking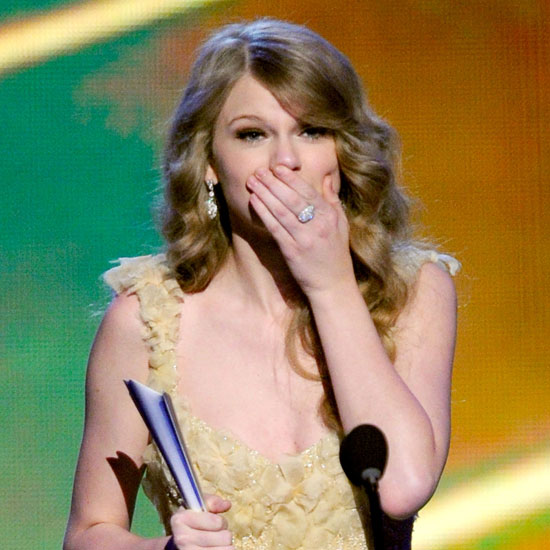 With Taylor Swift's wholesome image, it's easy to forget she's no 15-year-old high schooler — she's 21 (a good thing to keep in mind when she's spotted with 30-something actors). And the country singer's recent Telegraph interview furthers her innocent, "who me?" image. Here are some of her quotes about sex appeal, what she thinks of housewives, and ex-boyfriend revenge.
On taking the high road: "I always write songs about my life. And if you're horrible to me I'm going to write a song about you and you are not going to like it. That's how I operate."
On her image: "I don't want people to think of me as sexy . . . I like wearing pretty dresses and I like trying out new styles but I don't feel comfortable taking my clothes off."
On her mom being a "housewife": "But, she was a working professional before that, so my parents are both really smart people."
On not drinking: "I worry I might come off in a way that I can't control."
What are your thoughts on the ACM entertainer of the year winner?